Dana Lambert is popularly known as Jae Crowder's wife. Contrary to popular belief, Dana is Jae's ex-girlfriend and the mother of his daughter.
Jae's relationship with Dana is a web of entanglements. It is tough to understand both of them. But we will talk briefly about them further in the article.
Briefing on Lambert, she is the co-founder of Backboard Baby Long, where mothers from different corners of the world come together to share their stories and experiences.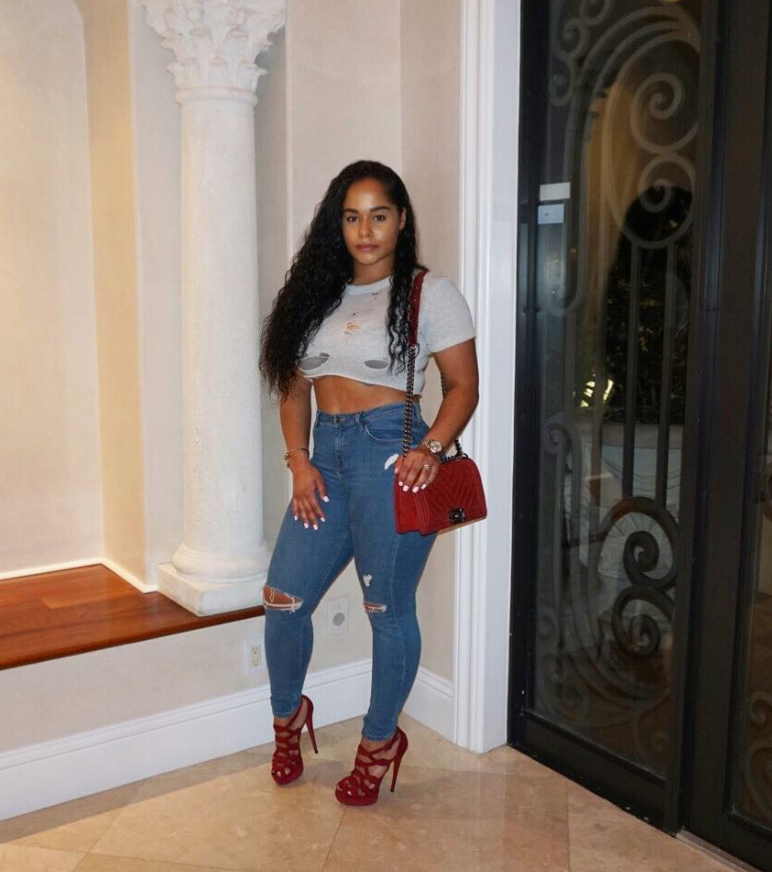 Not to mention, Dana is also famous for being Derrick Rose's ex-girlfriend. They dated in their high school days.
Lambert also shares a lovely daughter named Jada Crowder with his ex-boyfriend Jae Crowder.
Let's get into details about Dana Lambert with some quick facts along the way:
Quick Facts
| | |
| --- | --- |
| Full Name | Dana Lambert |
| Date of Birth | Unknown |
| Birth Place | Unknown |
| Age | Unknown |
| Parents | Unknown |
| Siblings | Dona Lambert |
| Occupation | Blogger |
| Marital Status | Not Married |
| Former Partner | Jae Crowder |
| Children | Jada Crowder |
| Hair Color | Black |
| Eye Color | Dark Brown |
| Social Media | Instagram |
| Merch of Jae Crowder | NBA Card |
| Last Update | June, 2023 |
Brief on Jae Crowder
Jae is a basketball player in the NBA who has proven that his acts and gameplay are worthwhile nearly a decade into his career.
Crowder, to clarify, is a rather distinctive character who projects an experienced aura. But, whatever it is, we can't deny his current status as a top-tier defense.
Jae was born in Villa Rica, Georgia, on July 6, 1990, under the zodiac sign of Cancer.
Jae has seven siblings, though the exact details are unknown. Helen Thompson and Jonathan Corey Crowder are the parents of all of them.
In truth, Jae's father, Jonathan, played basketball for the Utah Jazz and the San Antonio Spurs in the National Basketball Association (NBA).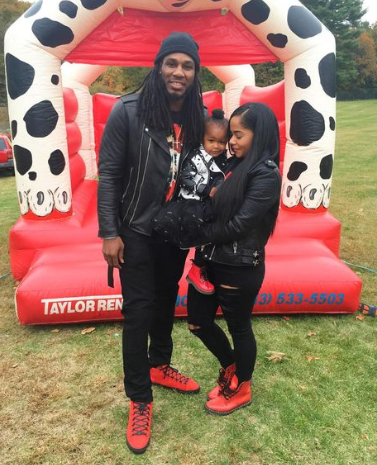 Jae joined the 2012 NBA Draft after graduating from college. The Cleveland Cavaliers selected him with the 34th overall choice in the second round.
We all know about LeBron James but do you do most of the details about him? Check out LeBron James Kids: Net Worth, Fame & More!
Net Worth
The Suns have signed Jae Crowder to a three-year, $30 million contract. Furthermore, with a net worth of $15 million, his current salary is predicted to be $46,074,135.
Crowder has promoted businesses like Nike, Lececouture, Eternal Water, and Topik Underwear in addition to his games. He's also formed a connection with Papa John's Pizza.
In addition, he has a Nike sneaker contract. In tribute to Kobe Bryant, Jae has also appeared in 'Nike Kobe AD Exodus.' He's also been seen wearing LeBron James' trademark sneakers.
When it comes to the hoopster's physical assets, he owns a multimillion-dollar home in Wayland. Similarly, he has a diverse collection of automobiles in his home.
Jae Crowder Wife | Dana Lambert
Dana Lambert is Jae Crowder's ex-girlfriend. They had been together for a long time. After Jae discovered Lambert's infidelity, the couple ended their relationship.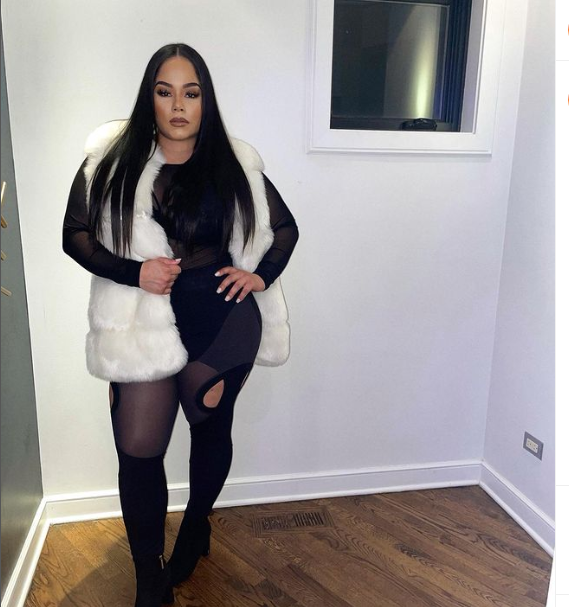 Dona Lambert, Dana's twin sister, is her only sibling. Dana was only 22 years old when she became pregnant with Jae's child.
Relationship with Jae Crowder
Dana and her ex-boyfriend Crowder started dating in 2012, and by 2013, the couple had given birth to a lovely baby daughter named Jada.
The former lovers split up not long after their daughter was born. Some speculated that Lambert was his wife, but the couple never married.
Crowder's ex-girlfriend has been accusing him of adultery so many times that the fans have lost track.
Lambert even went so far as to claim that Crowder was better at cheating than he was at basketball.
Why don't you look at the love and exciting life of one of the most famous NBA legends of all time: Tim Duncan's Wife: Kids, Affair, Divorce & More!
Jae Crowder Wife | Career
There isn't much information about Dana, but she is the co-founder of Backboard Baby, a platform for mothers to share their tales with Shawn Marion's ex-girlfriend Jennifer Christenson.
BackBoardBaby.com's purpose is to provide a forum for women all over the world to share their stories—joys, frustrations, tears, jokes—and cooperate with advice and evolving wisdom as we figure out exactly why our mothers said, 'Mom knows best,'" according to the website.
"Now it's up to you to say it and share it… In addition, you'll be able to learn from other moms as well as our celebrity guest bloggers.
Every mother has a narrative to tell and their interpretation of 'the truth' about being pregnant, giving birth, and raising a child.
Every day when you wake up, remember that yesterday is gone and that today is a new day," Lambert wrote. "So, as the sun shines into your bedroom in the morning, commit to open your head, not just your eyes, and say to yourself, "Today, I will try my hardest to stay true to myself."
Surrounding Controversies
Dana was arrested in 2016 at the Staples Center for reportedly spitting on a woman.
She was also arrested for minor violence in 2016 after reportedly killing another woman at the Staples Center during a game between the Boston Celtics and the Los Angeles Clippers, according to TMZ.
Lambert argued with a woman who had "had beef with him for a long time," according to legal sources. According to TMZ sources, things got heated, and Lambert spat on the woman.
The second woman summoned security personnel and requested that "citizen arrest" be carried out. They did so, and LAPD officers later caught Lambert. Lambert was released after posting a $20,000 cash.
According to The New York Post, Dana allegedly took over Crowder's Instagram page and posted a photo of his wife. Before it was taken down, Busted Coverage sent a snap screenshot.
Calling out Jae's Girlfriend
Lambert once tried to drag Babi (then girlfriend of Jae's) into the fold during one of her infamous rants in December 2019.
The relationship between Crowder and Babi was still just a rumor at the time.
Lambert accused Babi of having herpes and advised other men to avoid having sexual relations with her without protection.
Lambert tagged Babi in her Instagram stories and labeled her "disgusting," referring to her as a side chick whose sexuality is the reason she is never "chosen."
You can also get into the romantic life of the one and only Kevin Durant: Kevin Durant, Girlfriend: Career, Net Worth & More!
Other Victims of Dana's Accusations
Babi was far from Lambert's first accusation victim. She once threw dirt on her close friend Marliesia Ortiz, claiming that Ortiz was sleeping with Crowder as she and her kid slept in the next room.
Crowder hasn't held anything back. Lambert, on the other hand, clapped back when Crowder accused him of cheating on him, alleging that Jada wasn't even his daughter.
Lambert, who is most known for founding a social media network for new mothers, had to be unhappy with her ex-boyfriend because she threatened to expose Crowder's Heat teammates, accusing them of dishonesty at one point.
All of this is to say that the Crowder-Lambert dispute has mostly been put on hold since he has been preoccupied with his on-again, off-again relationship with Babi.
When the pandemic hit, Crowder and Babi made their love public on Instagram. They didn't survive long, though, they split up during the lockdown.
Although this pair apparently hit each other after their breakup, they reportedly patched things up and got back together, according to Wtfoot.
Jae Crowder Wife | Previous Relationship
Lambert dated Derrick Rose when she was in high school before meeting Crowder. In a 2007 Chicago Tribune profile on Rose, she is referenced.
The Chicago native had a promising career with the Bulls until he was forced to retire due to knee issues. He is now a member of the New York Knicks.
While Lambert was dating Rose, her twin sister Donna was dating Michael Jordan's son Marcus Jordan.
Rose told the Tribune at the time, "I couldn't tell the twins apart at first." "On a date, they could have switched places and deceived me."
Marcus and his older brother Jeff have been familiar to me due to the twins. Michael and his family are well-known to the twins."
Social Media Presence
As of this writing, she has around 38 thousand followers on Instagram, which is not so less for a person who creates such significant controversies just from her social handles.
She also posts a lot of pictures of her daughter with Jae. From random dancing inside the home videos to going to party pictures or some festival with her daughter, she posts all of them on her social handle.
She still does not hesitate to post pictures involving her ex Jae Crowder.
Frequently Asked Questions
Are Jae Crowder and Dana Lambert still together?
Well, the updates on their romantic relationship are not available. We are unsure whether they have revived their affair or happily parted ways.
But surely they are co-parenting their daughter Jada.
Is Jae Crowder married?
No, he is not and currently focusing on his NBA career.