Jalen Slawson's parents, Tom and Karen Slawson raised their kid in a family that cherished basketball. The youngster grew up in a family filled with basketball stars.
For Jalen Slawson growing up, there would be many comparisons between his family members. After all, his father is a Hall of Famer basketball player.
His cousins weren't far behind. One of them was a top 100 player in the country coming through high school. So, Jalen had high benchmarks in front of him, and it must be said the youngster handled the pressure quite well.
The formal Furman player will be one of the big names in the NBA Draft, happening on June 22.
With the No. 1 spot already taken by Victor Wembanyama and the confusion surrounding the No. 2 spot, it'll be interesting to see how the rest of the draft plays out.
Jalen Slawson Parents, Tom, And Karen Slawson
Jalen Slawson's parents, Tom and Karen Slawson, raised the former Furman player in South Carolina.
When it came to basketball, Jalen didn't have to go far from home to search for inspiration.
Jalen's father, Tom Slawson, also known as Thomas Slawson Jr, is a former basketball star at Citadel. Tom was inducted into the Hall of Fame in 2008.
While at Citadel, Tom finished his career as the fourth-leading scorer in their history. He scored 1408 points and was on the All-South Conference second team twice.
In an interview with Rise To Elevate Podcast in 2022, Jalen revealed his father coached him during high school.
Tom instilled discipline in his son from day one, and if he caught him being late to training, he would punish the youngster. During winter, Tom made sure every kid had a hoodie or jacket.
If not found with one, he would take strict measures. It was done so that the kids wouldn't catch a cold. One of the punishments that Tom would set up would be running suicides.
His mother, Karen Slawson, is an administrative officer at Ralph H Johnson Medical Center and is available on Facebook, where she shares the notable achievements of her son.
Jalen Slawson Is Related To RJ Slawson
Jalen's dad isn't the only former basketball player in the family. His cousin RJ Slawson was once a big name in the sport.
Born on March 30, 1992, RJ Slawson is a former collegiate basketball player. Standing at 6'8, RJ played as a forward and spent three seasons with them.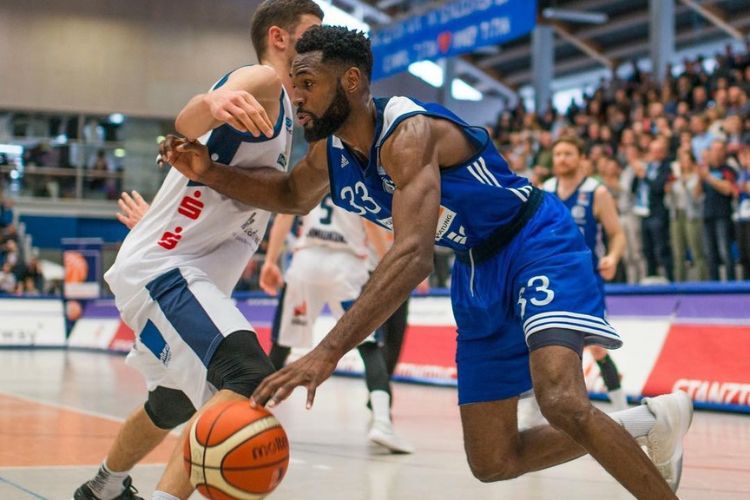 He later joined Jacksonville University in his senior season. During his entire collegiate career, RJ played 121 games and scored 582 points.
RJ later played for FC Schalke 04 in the 2017-18 season for 22 games and scored 227 points. That was the only international team RJ played. Now he works as a mentor/coach.
In the podcast, Jalen said there would be a comparison between his dad and RJ, but he never paid any attention to it. He said he always focused on bettering themselves and improving himself day by day.