NFL player Jamaal Williams was born to Nicolle Williams and Larry Williams. Sadly, his father passed away in 2021. Read the article till the end to learn about Jamaal Williams parents.
Jamaal is very close to his mother. She frequently attends Jamaal's games, cheering him on from the stands.
However, Jamaal's relationship with this father wasn't always smooth. His father deserted him when Jamaal was in 9th grade.
Jamaal Malik Williams is a talented American football running back who currently plays for the New Orleans Saints of the National Football League (NFL).
Born on April 3, 1995, Williams began his football career playing college football at Brigham Young University (BYU) from 2012 to 2016.
The Green Bay Packers selected Williams in the fourth round of the 2017 NFL Draft as the 134th overall pick.
In March 2021, Williams joined the Detroit Lions. Similarly, he joined the New Orleans Saints on March 2023 and has been playing for the team ever since.
Jamaal Williams Parents: Who Are Nicolle And Larry Williams?
Jamaal Williams was born on April 3, 1995, in Rialto, California, to Nicolle and Larry Williams. He grew up with younger sisters, Jaela and Onika.
His parents' divorce had an impact on his family dynamics, but despite the separation, they remained an important part of his life.
Jamaal had a particularly strong bond with his father during his childhood. They enjoyed spending time together, watching shows like Family Guy and wrestling matches, and his father taught him basketball skills.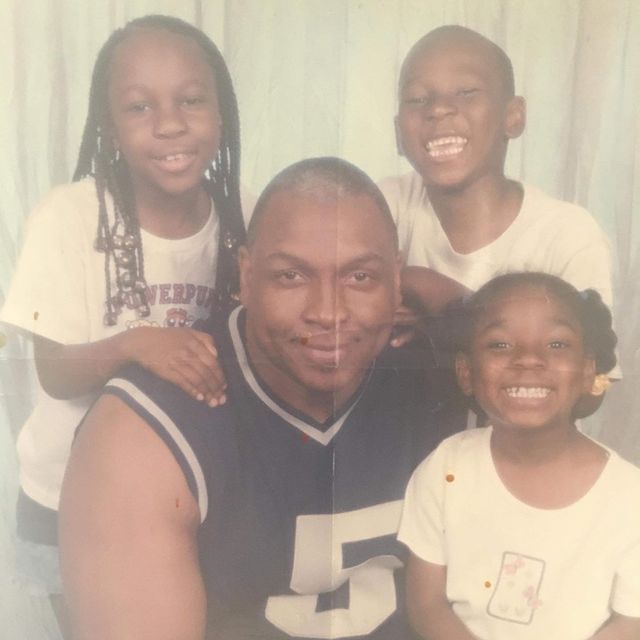 However, when Jamaal was in ninth grade, his father unexpectedly left for Arkansas without providing an explanation.
The sudden departure left Jamaal and his sister feeling abandoned, and they did not have any contact with their father for a significant period.
Throughout his college career and early years in the NFL, Jamaal received occasional text messages from his father, but he chose to ignore them, preferring not to confront the emotional turmoil associated with his father's absence.
Jamaal acknowledged that he was still learning how to be a man and was focused on his personal growth and stability.
Despite the pain caused by his father's actions, Jamaal expressed that he did not want to shut his father out entirely but needed to prioritize his own well-being.
Tragically, Jamaal's father passed away in 2021, when the running back was 26 years old, and his father was estimated to be in his late 50s at the time.
On the other hand, Jamaal's mother, Nicolle, has played a significant role in his life.
She transitioned from being a teacher with an economics background at UCLA to a law enforcement officer, currently serving as the Sheriff of the Riverside County Sheriff's Department.
Nicolle has been a source of support and stability for Jamaal and his sisters, providing love and care throughout their lives.
Jamaal Pays Tribute To His Father
In an Instagram post on May 16, 2021, Jamaal paid tribute to his father, expressing both his grief and determination to honor his father's memory.
He acknowledged the pain he felt but also found solace in knowing that his father was watching over him and his sisters from above.
Jamaal expressed his commitment to becoming a better man, father, son, friend, and brother, using his father's passing as motivation for personal growth.