James Worthy wife, Angela Wilder, separated from the NBA star after he was arrested and charged with solicitation for prostitution.
Fans are curious if the former NBA small forward is dating someone else after his divorce from his ex-wife Angela.
As per the sources, the American sports commentator, television host, and analyst, James, is dating Diane Brand.
James peaked his fame with his more than a decade of a basketball career, during which he played with players like 5 time NBA champion Magic Johnson.
Although his sudden retirement due to injuries and pain in 1991 left fans and the Lakers team in disbelief.
However, he began his post-career in broadcasting and also went into acting. It included various positions like studio analyst for Time Warner Cable SportsNet and Time Warner Cable Deportes and a co-host of Access SportsNet.
Also, on September 28, 2015, he was back with Los Angeles Lakers as a coaching staff.
James Worthy Wife Angela: Dating Timeline & Married Life
The former Lakers' small forward was married to Angela Wilder for nearly twelve years, from 1984 – 1996.
They had a fairy tale start in 1981 when James Worthy, then basketball player, and Angela, a cheerleader, fell in love at the University of North Carolina.
James later went on to have a successful career with the Los Angeles Lakers, becoming a superstar in professional sports.
The couple was also blessed with two daughters, Sable and Sierra, before divorcing in 1996.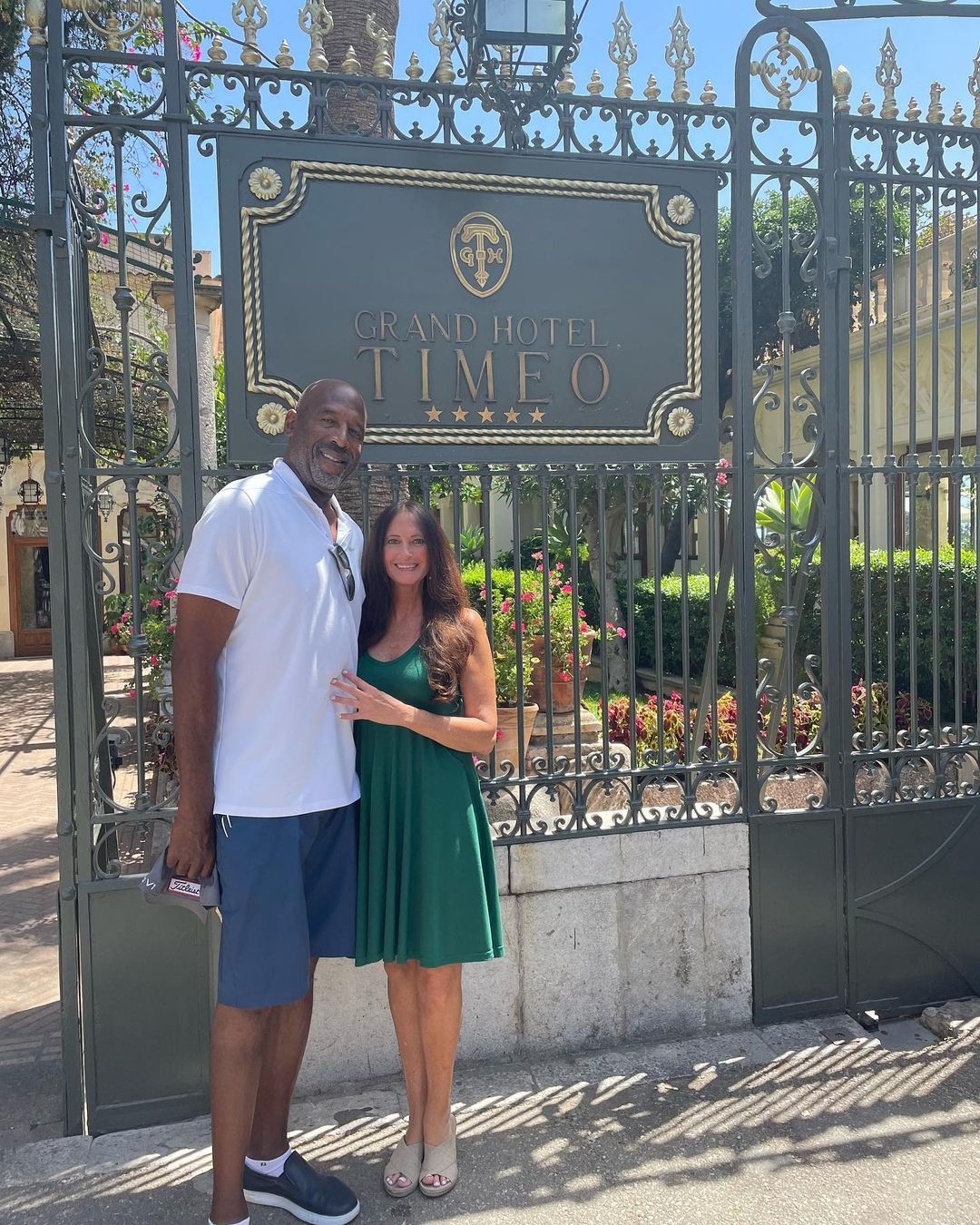 James had a colorful dating history and was briefly even in rumors with the actress Dylan Cannon.
Somewhere near 2020, James started dating the noncelebrity female Diane Brand publicly, as per her Instagram handle @dianetraci.
Diane lives in Santa Monica, California, and he went to the University of Southern California.
James and Diane often do fun activities together, including a trip to Europe and attending basketball matches.
In a recent 2023 post, Diane expressed her heartfelt birthday wishes to James, describing him as the kindest and most supportive person she knows.
The couple happily spends quality time with each other and wishes to add more years to their relationship.
Arrest Of James Worthy
James Worthy was arrested during a road trip 1990 at a Houston hotel for soliciting prostitution.
The escort service he contacted had been closed down, and undercover police officers were posing as prostitutes and responding to the calls.
Worthy was returned to play in the Lakers' game during the first quarter against the Houston Rockets after his release on $500 bail.
He contributed significantly to the Laker's victory, scoring 24 points in overtime.
Following his arrest, Worthy received a one-year probation sentence and a $1,000 fine and was mandated to complete 40 hours of community service.
After the incident, Angela chose to leave James after reflecting on the negative aspects of fame and success.
She mentions the sense of entitlement that can accompany such status, describing it as a potentially dangerous combination.