Janet Jones, for decades, has led a respectable acting career and has not given up on it yet; she is an active actress even at the age of 62.
Although Jones has earned fame as an actress, she is more famous for being the prodigy ice hockey player Wayne Gretzky's wife.
Wayne Gretzky is a former Canadian professional ice hockey player and former head coach. He played 20 seasons in the National Hockey League for four teams from 1979 to 1999.
His wife, Jones was an actress at the time of their marriage and is still an actress.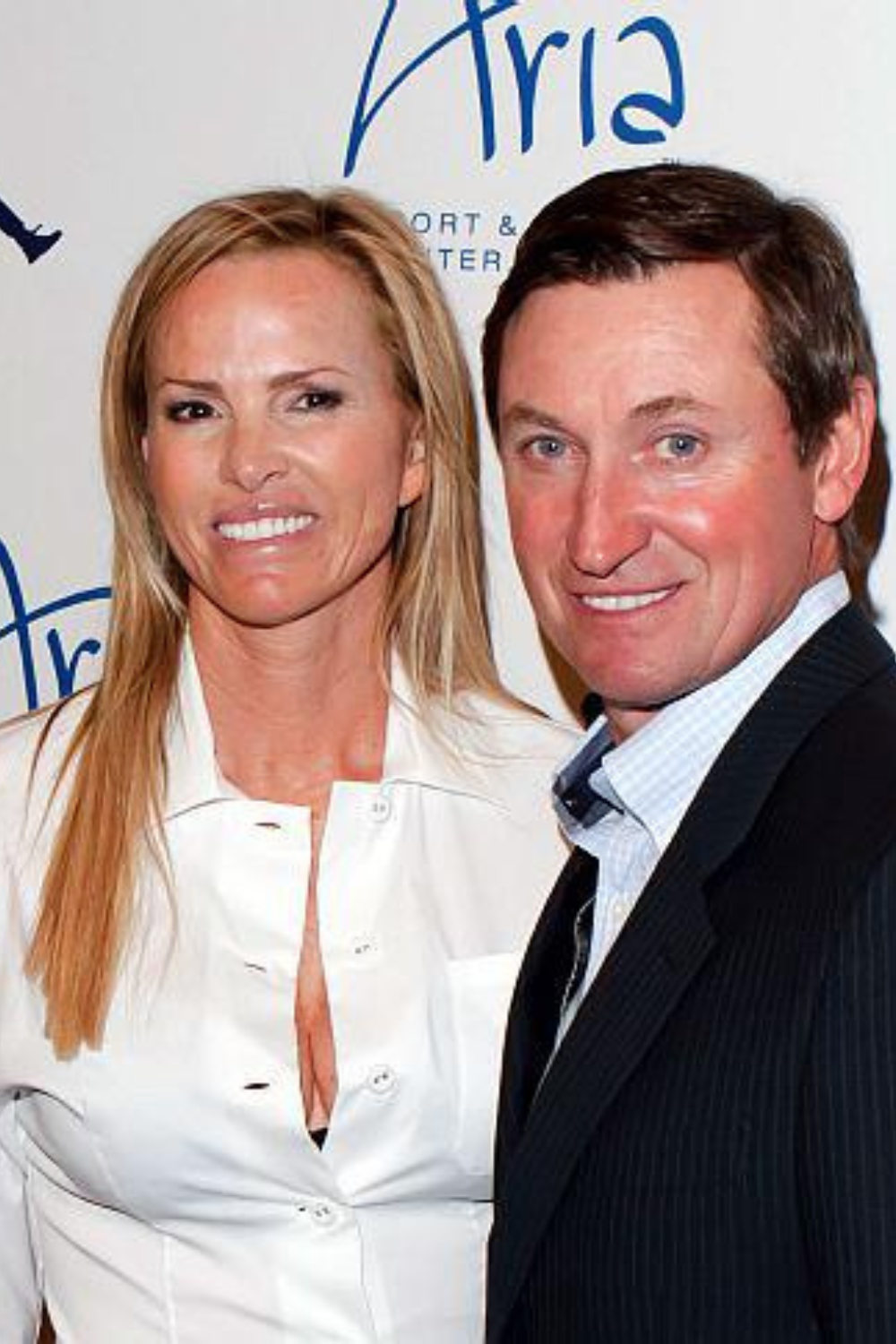 The couple is blessed with five adorable children Paulina, Ty Robert, Trevor Douglas, Tristan Wayne, and Emma Marie.
Janet's eldest daughter, Paulina, shared a sexy picture on January 24, 2023, that drove her fans crazy.
The article includes Wayne Gretzky's wife's early life, career, net worth, and personal life. So, please stick to the article to the end.
Let's get started with some facts.
Quick Facts
| | |
| --- | --- |
| Full Name | Janet Marie Gretzky Jones |
| Birth Date | January 10, 1961 |
| Birth Place | Bridgeton, Missouri |
| Current Residence | Toronto, Canada |
| Religion | Christianity |
| Nationality | American |
| Famous for being | Actress, Model, and Wayne Gretzky's wife |
| Ethnicity | Caucasian |
| Education | Pattonville High School |
| Horoscope | Capricorn |
| Father's Name | Robert Jones |
| Mother's Name | Jean Jones |
| Siblings | Six |
| Age | 62 Years Old |
| Shoe Size (U.S. women) | 9 US (6 UK) |
| Height | 5'9″/1.75 m/175 cm |
| Weight | 59 kg/128 lb |
| Hair Color | Blonde |
| Eye Color | Brown |
| Build | Athletic |
| Hobbies | Kickboxing, Traveling, Rock Climbing |
| Profession | Model and Actress |
| Relationship Status | Married (Wayne Gretzky) |
| Kids | Five (Three Sons and Two Daughters) |
| Net Worth | $10 Million |
| Wayne Gretzky's Merch | 99: Stories of the Game (Book), Rookie Card |
| Last Updated | May 2023 |
Early Days And Education
Wayne's wife, Janet Jones, was born on January 10, 1961, in Bridgeton, Missouri. Like Wayne's family, Janet's family was large and equipped with adequate wealth.
The actress grew up in St. Louis, Missouri, along with her six siblings, raised by her father, Robert Jones, and her mother, Jean Jones.
Robert Jones worked in the aviation industry, which paid him well. Janet remembered, "He would travel like Wayne. He would be in town for some time, and then he would be out of town."
He battled cancer for several years but, sadly, passed away in 1976 when Janet was just 15 years old.
Jones completed her high school education at Pattonville High School in Maryland Heights, Missouri.
Early Career
Janet was a hard-working kid and wanted to escape from the suburbs of St. Louis.
After completing high school, Janet got into show business and successfully snatched the title of Miss Dance of America in 2016.
She used this achievement as a gateway to jobs on similar platforms. Following her title, she was positioned in a TV program named Dance Fever which was a hit in the '80s.
When she was 22, Janet got herself her first significant role in a movie, all credit to the TV program she worked for.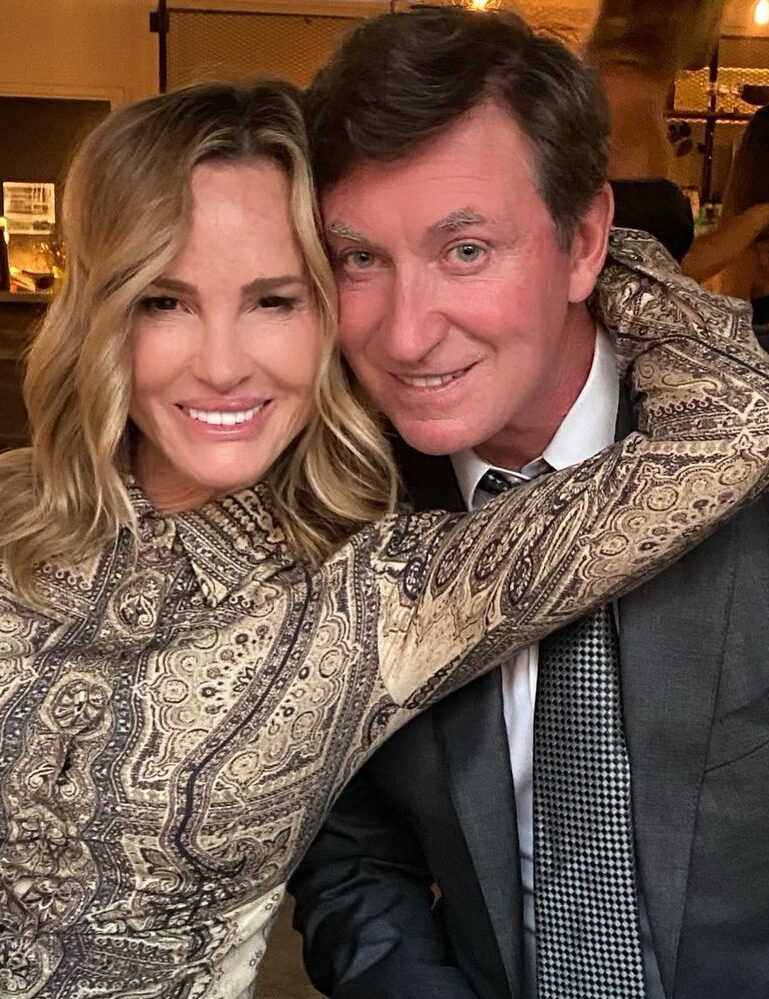 Jones appeared in the 1983 sequel of Saturday Night Fever titled Staying alive. Moreover, she got the role of Matt Dillon's girlfriend in the 1984 movie 'The Flamingo.'
Her career was taking off in Los Angeles, and her mother was the proudest person. Janet's mother took solace in her success after her husband's death.
Body Measurements
The hockey star's wife has the perfect physique for being a model and an actress. She stands 5'9″/1.75 m tall and weighs 59 kg/128 lb.
In addition to that, her slim, well-maintained figure is always a factor of attraction.
Professional Career
The year 1982 marks Janet's first-ever role in a movie as a dancer in the romcom 'Annie.' Following that, she also appeared in 'The Beastmaster' as the third witch.
A year later, she got the role of a dancer in the movie 'Staying Alive.' 'The Flamingo Kid,' released in 1984, cast Janet in the role of Carla Samson.
She has done almost 20 movies in her whole career. Among those movies, she is most famous for her role in Police Academy 5 Assignment: Miami Beach, which was released in 1988.
Her role in the 1992 movie A League of their own and the 2006 movie Alpha Dog has received quite good remarks from the critics.
Besides acting, she has also done some projects in modeling. She has appeared on the cover of Flare magazine and Playboy.
She has also done several TV infomercials and commercials, including Jackie Chan's CableFlex Personal gym and Jones Sausage.
Net Worth
There have been many speculations about how much she has accumulated during her professional career.
Some acclaimed net worth websites claim that she has a net worth of $100 million, but we think it is very far-fetched. She has done only 20 movies in her career, where most are side characters.
Only three of her movies have received the blockbuster tag as of 2023.
Our best speculation is that she has a net worth of around $10 million from all her movies, television ads, and modeling projects.
Janet Jones & Wayne Gretzky
In the mid-'80s, Janet and Wayne first met each other at the set of Dance Fever. At the time, Wayne was a judge, whereas Janet was one of the dancers.
The two often met but did not initiate dating as they both saw someone else at the time.
Wayne was in a relationship with his longtime girlfriend, Vicki Moss, and Janet was dating a tennis star named Vitas Gerulaitis.
It wasn't until 1987, when they ran into each other in a Los Angeles Lakers Basketball game, that they began to grow some feelings for each other.
The couple went for dinner that night and partnered with some friends. Janet stated that they had never been apart since then.
The following year in 1988, Janet and Wayne married while Janet was four months pregnant. Sources claim that the pregnancy was accidental.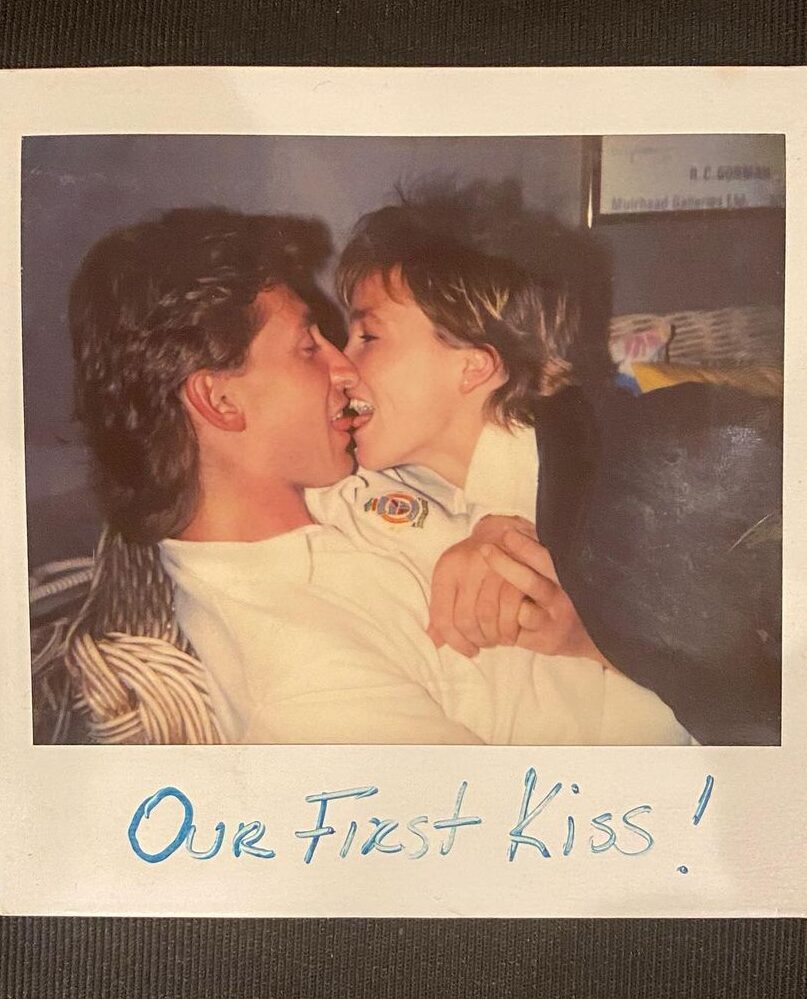 Janet wore a $30k gown embedded with 30k handsewn crystals and beads while Wayne wore a classic black suit with a bowtie of the same color.
The wedding ceremony was held at Edmonton's St. Joseph's Cathedral and was broadcast live across Canada.
The media treated Janet and Wayne's wedding like a royal wedding; many high-profile individuals were guests at the wedding, including political figures, athletes, and movie stars.
Family And Kids
Five months into their marriage and it was time for Janet to deliver her first baby girl, Paulina.
Paulina was a breech baby, meaning she was bottom-first instead of head-first, which resulted in a C-section delivery. The doctors suggested that she deliver other babies in the same way to avoid further health complications.
Janet has five children with Wayne; two daughters and three sons.
The eldest of all, Paulina was born on December 19 19, 1988. She is an actress and model married to golfer Dustin Johnson. They are blessed with two adorable children.
Ty Robert, the second oldest child, and the first son were born on July 9 9, 1990, two years after Paulina.
Similarly, Trevor Douglas was born the third child and second son on 1992 September 14, 14. Trevor is the most successful sibling of the five.
He is an actor and a producer whose movies have been rated better than Janet's. Trevor is also a former professional baseball player drafted by the Chicago Cubs in the 2011 MLB Draft.
August 22, 2000, marks the birth of their fourth child and third son, Tristan Wayne. Tristan played college golf but did not make it to the pro league. He left his golfing career for an acting career.
The youngest child and second daughter were born on March 28 28, 2003, and were named Emma Marie. She is a professional model and an actress who has appeared in Palo Alto alongside her mother.
Losing her father when she was 15 made quite an impact on Janet life as she prays that her children do not have to go through the same pain.
The Gretzky couple often travels on separate flights in case anything happens to the airplane mid-flight.
Furthermore, Janet's kids attended a private school where they learned two different languages, Spanish and French. The kids also took piano classes.
A New Family Tradition
When Janet was pregnant with her second child and first son, Ty Gretzky, the couple decided to start a new family tradition.
On the eve of Ty's birth, the couple hosted a dinner for 10 or more people and booked their stay in the Beverly Hills Hotel.
The following day, the guests would all be waiting in the waiting room for the delivery at the Cedars-Sinai Medical Center.
Wayne Gretzky stated, "I would wake up in the morning, and the same people from the dinner would be in the waiting room."
Janet was treated very positively by the media; she was the one person that everyone liked. She became the most famous non-Canadian female actress in Canada in no time.
How Janet Jones Handles Paparazzi
Jones once commented that celebrities getting upset over paparazzi is just an excuse for their unsettling family problems.
Speaking with the paparazzi, she said, "If you are a happy family then it's fine. If you are an unhappy family, you will find reasons like those to get upset."
Janet Jones Was Into Professional Sports Betting?
Wayne was on his way to the 2006 Turin games when he was presented with the news of a New Jersey-based sting operation.
The investigative operation was named Operation Slap Shot, which targeted Rick Tocchet, then Coyotes' assistant coach.
Rick was allegedly involved in a two-million-dollar betting racket.
The media associated Janet's name with the operation framing her as the front man for her husband's bets.
She was suspected of placing upwards of 6-figures bets on some college matches and the Super Bowl match in the United States.
Her kids started asking questions about the happenings and what the media said about their parents.
Janet explained that the media tends to exaggerate news and findings and that the news is not always trustworthy.
Janet commented on the fake news they were framed in, stating, "They were trying to paint something that was not true. It is unfair that Wayne and I had a great marriage for 20 years and a nice family."
The New York Times also published an article thrashing the Gretzky family by stating, "He (Ty Gretzky) skates with the same hunched-over style as his father, but that is where the similarities end."
Final Verdict
On 2006, March 15 15, The New Jersey Attorney General's Office ordered Jones to testify in court regarding the alleged betting issue.
After the court failed to prove her and wayne as being involved in the crime, the two tried to sue the state for defamation.
Both claimed they missed many business opportunities because of the rumors surrounding that they were involved in illegal betting.
Aging, And Trivia
Janet Jones was often praised for her looks, even in her 40s and 50s.
She shared the secret to her youthful expression, feeling and looks, a workout, skincare, and her husband's attitude towards her.
Janet used to go on an eight-kilometer walk every morning and wash her face before bed. But as of 2023, things have changed as aging affects the body's capability and energy.
Janet used to be a kickboxing practitioner, a rock wall climber, and a weight training enthusiast.
She is also a philanthropist who often donates to MOVE (Mobility Opportunities Via Education), an organization specializing in providing disabled children a better life.
In 2005, Janet and her daughter were titled the first mother-daughter to appear in Flare Magazine. They also appeared on the cover of the Canadian magazine in its August 2005 edition.
Social Media Presence
Despite being a celebrity figure, Janet is only active on Instagram and goes by the name @janetgretzky.
Instagram: 77.4k followers
View this post on Instagram
Her Instagram post primarily includes pictures with her husband and children. Besides, she also loves to spend quality time with her grandchildren.
Popularity
The graph below shows the popularity of Janet over the past 12 months.
Janet Jones Search Trend 2023 (Source: Google Trend)
The graph shows that she is quite popular.
Frequently Asked Questions (FAQs)
Who is Gretzky's daughter?
Janet and Wayne Gretzky have two daughters, Paulina and Emma. Both the daughters are models while the eldest is also a singer.
Are Wayne Gretzky and Janet still together?
Yes, Wayne and Janet are still together. They have been married for over three decades. The marriage is both Wayne and Janet's first but Janet was previously engaged with her ex, Vitas.
How much is a Wayne Gretzky rookie card worth?
Apparently, Wayne Gretzky's rookie card sells for a fortune of money. In 2022, his Topps rookie card was sold for $1.2 million dollars breaking all previous record sales.