A Samoan international rugby league footballer who plays as a five-eighth for the Penrith Panthers in the NRL (National Rugby League), Jarome Luai wife is Bailey Toleafoa.
Together, they have three kids: Israel, Akira, and Halo.
Luai hails from Sydney, New South Wales, Australia, and his rich cultural heritage includes Māori (Tainui) and Samoan ancestry, which he inherits from his paternal grandparents originating from Palauli.
His journey in rugby league began with the St Marys Saints, where he played during his junior years before catching the attention of the Penrith Panthers, who signed him on to their team.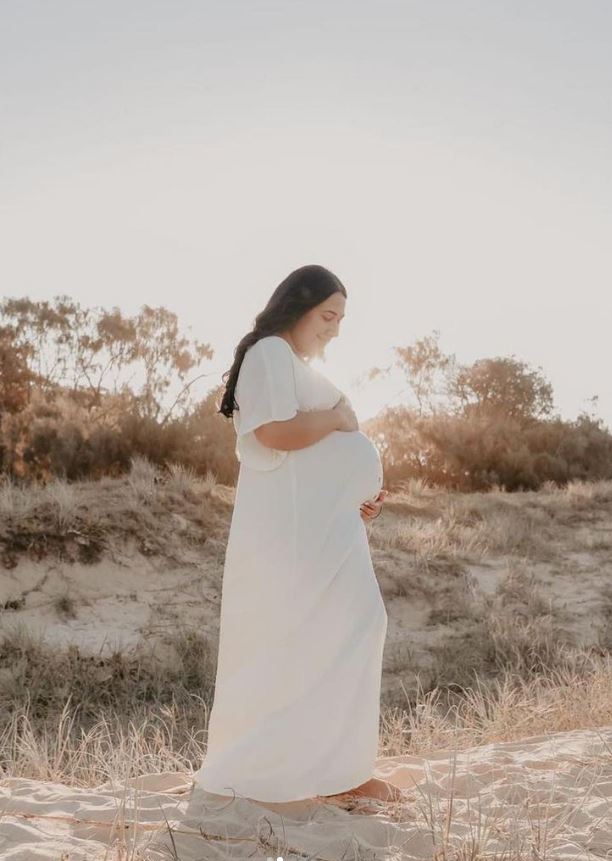 During the years 2015 to 2017, Luai showcased his talents while playing for the Penrith Panthers in the NYC (National Youth Competition).
During this time, he managed to score an impressive 13 tries and successfully kicked 43 goals.
In the 2017 season, Luai also appeared for the Penrith Panthers in the New South Wales Cup, expanding his experience and skills.
Notably, in May 2017, Luai had the honor of captaining the Junior Kiwis, and he scored a try in their match against the Junior Kangaroos, despite their eventual loss with a score of 46–22.
Jarome Luai Wife, Bailey Toleafoa
Jarome has chosen to keep his personal life, particularly his marital status and wedding details, private.
He hasn't shared any photos or videos from his wedding or moments walking down the aisle with his partner Bailey, which has led to speculation and mystery surrounding his marital status.
As a professional rugby league footballer, Jarome values privacy when it comes to his personal life, ensuring a healthy and secure relationship with his partner.
He has refrained from making public posts about their relationship, including anniversary wishes.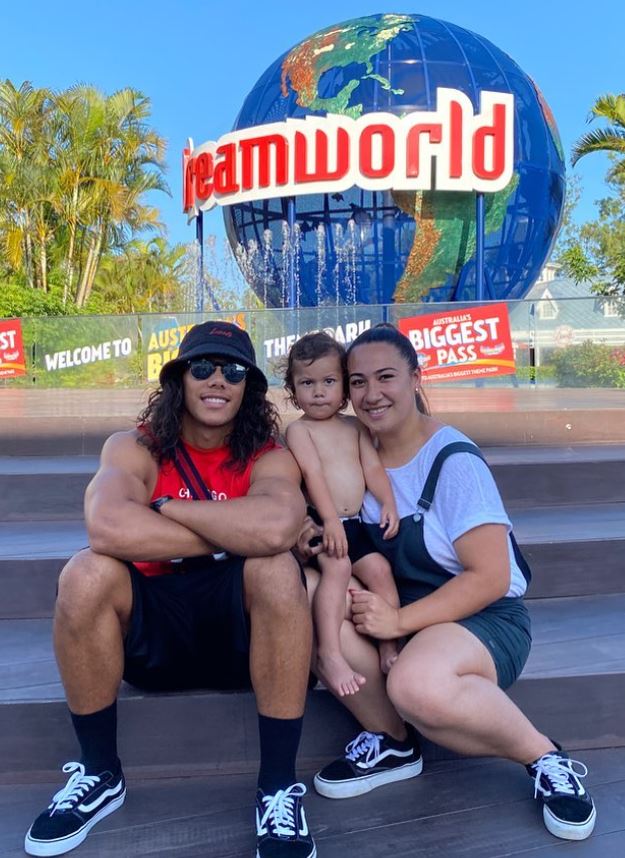 However, in an interview with ABC, he affectionately referred to his partner as his "missus," according to Dailymail.
This suggests that he is indeed married to Bailey but has kept those details away from media scrutiny.
The couple has been blessed with three children and enjoys a happy life together, focusing on their family and maintaining privacy.
You can find glimpses of his family life on his Instagram account, where he occasionally shares moments with his wife, Bailey Toleafoa, and their son, Akira Luai.
Jarome Luai Wife Relationship Timeline
Jarome and his partner, Bailey Paris Toleafoa, have enjoyed a loving relationship for several years, and they make a lovely and supportive couple. Their bond is evident in their affection for each other.
According to one of Jarome's Instagram highlights, posted on September 7, 2021, the athlete proudly celebrated eight years spent with his best friend.
Their enduring partnership is built on mutual support and a shared journey of personal growth.
Bailey, born in 1997, is 27 years old, sharing the same birth year as Jarome.
She celebrates her birthday on July 18th each year, falling under the Cancer zodiac sign, symbolized by the crab.
Bailey Toleafoa also has an Instagram presence under the handle @baileyparist4. However, she has chosen to maintain a private account, sharing her life with a select audience of 848 followers rather than the general public.
Jarome Luai Wife Bought A Home Together
NRL star Jarome Luai and his partner, Bailey Paris Toleafoa, are the proud owners of a stunning $1.55 million house in Sydney's South Penrith.
This five-bedroom, two-story home is located close to his team's home ground.
The spacious property boasts both formal and informal living spaces, offering flexibility for various purposes, such as a gym or a library.
It includes a grand staircase, adding to its grandeur. The master bedroom has a walk-in wardrobe and an ensuite for added convenience.
The property also features an alfresco terrace area, providing a beautiful outdoor space to enjoy, all set on a spacious 645-square-meter garden.
Jarome Luai's new family property is truly remarkable and offers a comfortable and elegant living space.
Kids
Jarome Luai is indeed a proud father, and his journey into fatherhood began when he welcomed his first child, Israel Luai, at Nepean Hospital in 2018.
Little Israel came into the world safely at 5:04 pm, weighing 4.2 kilograms and measuring 53 centimeters in length.
He is now a joyful four-year-old. The day of Israel's birth was undoubtedly the best day of the rugby league footballer's life, and his love for his firstborn knows no bounds.
Israel celebrates his birthday on the 7th of June each year, falling under the Gemini zodiac sign.
The 5-year-old is a source of strength and joy for his father, and he often accompanies his dad to matches.
Both father and son share a love for the anime series Naruto, frequently posting playful moments using Sharingan eye filters and creating highlights on Jarome's social media profile.
Jarome is blessed with three adorable children, and he holds immense gratitude for his partner for blessing him with their beautiful babies.
Their parenting journey began with the birth of Israel in 2018. Three years later, in 2021, Bailey gave birth to their second child, a son named Akira.
Jarome joyfully shared the news of Akira's arrival via Instagram on November 28, 2021, expressing his elation at the birth of their healthy little princess.
The rugby league footballer welcomed his third child, another daughter, on September 26, 2022.
He shared this wonderful news on September 26, 2022, through Instagram, posting a beautiful picture of the newborn and captioning it "Halo" with a heart emoji.
Fellow footballers, including Scott Sorensen, Charnze Nicoll-Klokstad, and Nathan Cleary, congratulated him on this joyous occasion.