Jason Taylor sister Joy Taylor is a media personality and TV host for Fox Sports 1. She is currently the co-host of Speak with LeSean McCoy and Emmanuel Acho.
They have appeared together in several interviews, including one with Terrell Owens and Hatch on fubo Sports Network.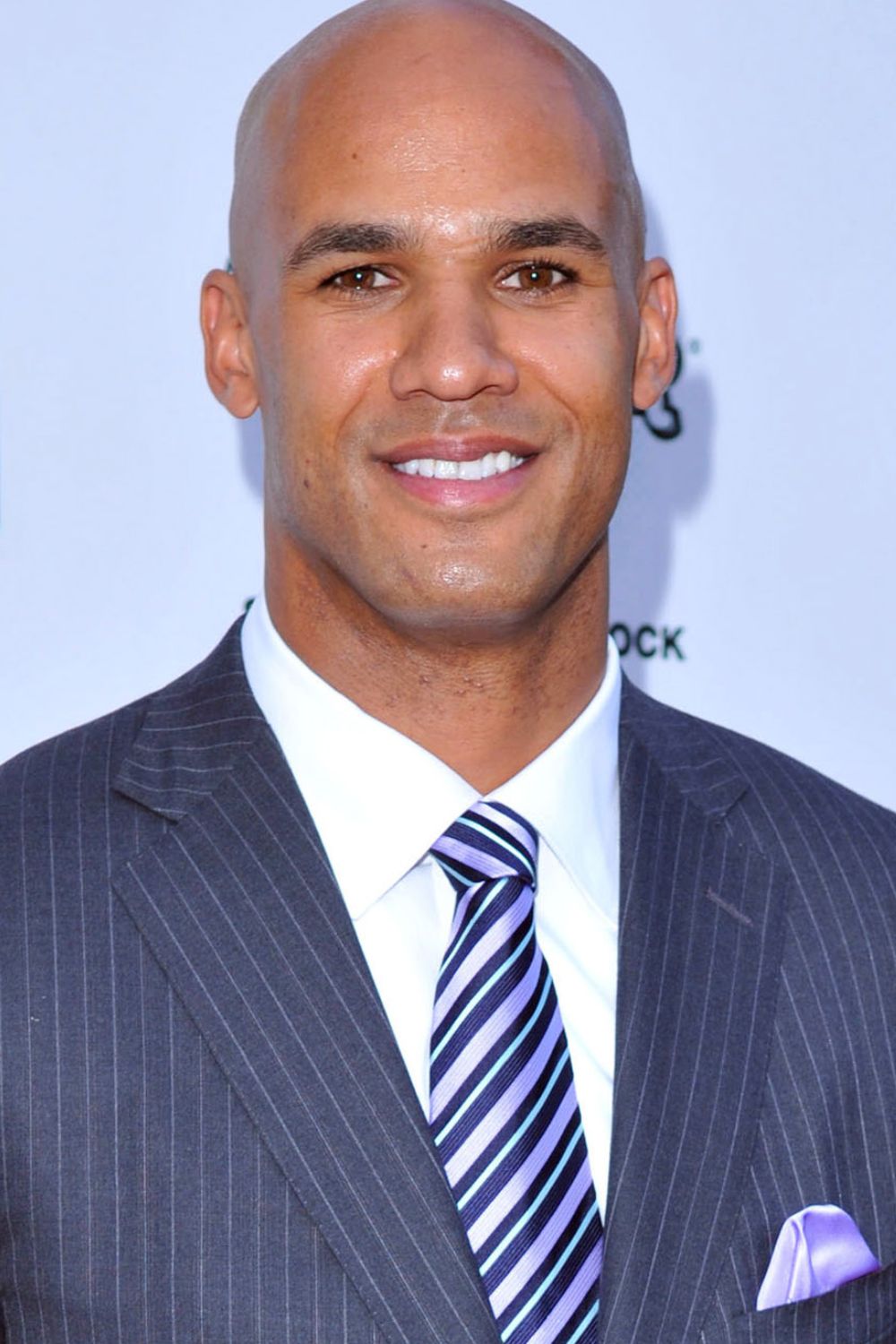 Jason Paul Taylor is an American former football player in the NFL.
Over the course of his 15-year career, Taylor played for the Dolphins for 13 years in three separate stints (1997–2007, 2009, and 2011).
Moreover, Taylor is currently the defensive ends coach of the Miami Hurricanes.
Jason Taylor Sister Joy Taylor: Family Life Of Retired NFL Star
Joy Allison Taylor is a prominent American media personality and television host known for her work with Fox Sports 1.
She was born on January 17, 1987, in Pittsburgh, Pennsylvania, and attended Barry University for her education.
Joy Taylor has held various roles in her career, including co-hosting "Speak" with LeSean McCoy and Emmanuel Acho.
She was also the news update anchor on Fox Sports 1's "The Herd" with Colin Cowherd. She hosted "The Joy Taylor Show" on Saturday on Fox Sports Radio.
Previously, Joy Taylor was the moderator for Fox Sports 1's studio show "Skip and Shannon: Undisputed," alongside commentators Skip Bayless and Shannon Sharpe.
Overall, Joy Taylor is an accomplished and respected media personality in the sports industry, and her career continues to thrive on various platforms.
Retired Family Life Of Jason Taylor
Jason Taylor, the former defensive end for the Miami Dolphins, announced his retirement from the NFL after an illustrious 15-season career.
Moreover, in 2006, he received the prestigious NFL Defensive Player of the Year award.
Taylor's farewell speech after his final game against the New York Jets was heartfelt as he bid farewell to a long-standing rivalry between the Dolphins and Jets.
After retiring as a player, Pro Football Hall of Famer Jason Taylor has become a full-time defensive line coach at the University of Miami.
In addition, he had previously served as an off-field coaching analyst for the team.
Hurricanes head coach Mario Cristobal promoted Taylor to a full-time position and recognized Taylor's valuable contributions.
Apart from his coaching role, Jason Taylor continues to make a difference in the Miami community through his Jason Taylor Foundation.
Through this, he supports and creates programs to empower children in need through improved health care, education, and quality of life.
The NFL Alumni Association is pleased to see former players like Jason Taylor giving back to the sport by coaching and mentoring the next generation of athletes.
Joy Taylor New Look Amassed Fans On Social Media
In a recent Instagram post, FOX Sports host Joy Taylor revealed a stunning new look that amazed fans and drew comparisons to music icon Tina Turner.
She let her hair down in the photo, showcasing a dramatic new hairstyle that made her appear completely different from her usual on-air persona.
As the host of "Speak on FS1" on weekdays, Joy Taylor has gathered a significant following on social media, and her latest transformation sparked an outpouring of admiration from her devoted fans.
They rushed to the comments section to express excitement and appreciation for her new appearance.