JD McDonagh hasn't revealed his wife's name, though they tied the knot earlier this year. The Irish wrestler and his partner went public with their romance in 2022.
2023 started on a great note for the Irish wrestler as he first tied the knot with his longtime partner in Dublin, Ireland.
Then, he marked his RAW debut in May and on his very first game went against Dolph Ziggler.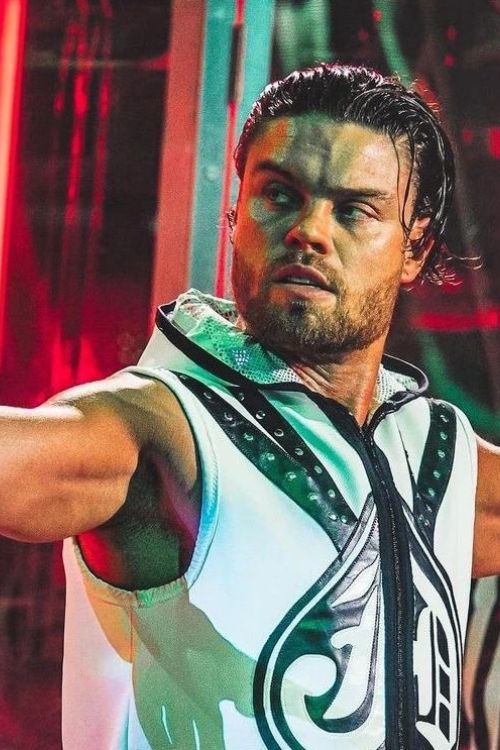 On his handle, McDonagh strictly likes to keep his content related to wrestling, and there isn't much known about his family details. Though we do know he must have siblings.
On Monday, it was teased that the wrestler will be one of the other names to feature in "The Judgment Day."
JD McDonagh Wife Remains Out Of Limelight
JD McDonagh might be a famous name in the wrestling world, but his better half has tried to distance herself from the spotlight.
Earlier this year, the WWE star, JD McDonagh, shared a picture with his wife announcing they had tied the knot in Dublin, Ireland.
McDonagh captioned the post, "I've been loving you a long time."
The first time the wrestler shared anything about his love life was last year in June. He shared a picture of him and his Mrs., who seemed to have traveled to Lisbon, Portugal, for a friend's wedding.
Looking smart in his white suit and blue pants and his partner looking gorgeous in her lime green dress, the wrestler captioned the post, "An Ace and a Ten suited."
One of the posts from JD hinted that the wrestler was maintaining a long-distance relationship with his wife.
Sharing a picture of him giving his partner a smooch, JD wrote, "Longest 73 days of my life!" as he reunited with her at the Orlando International Airport.
JD has never tagged Mrs. McDonagh in any of the photos and hasn't mentioned her in any of the interviews.
The Irish wrestler and his partner seem only to want his wrestling career to make all the noise.
JD McDonagh Family
JD McDonagh comes from a family with a love for fast cars. The Irish wrestler has previously shared photos with his dad traveling to Abu Dhabi to watch the F1 race.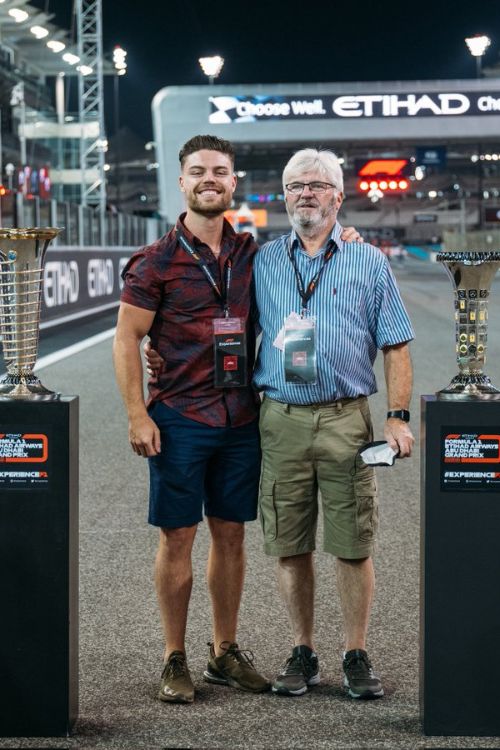 In 2021, the father-son duo were present at the Yas Marina Circuit to watch the last race of the F1 season and also ended up seeing Max Verstappen being crowned the F1 champion.
McDonagh doesn't seem to be the only child of his parents. He previously shared a photo of him airlifting a kid whom he called his nephew.
JD McDonagh Wrestling Career
JD McDonagh's professional wrestling career began at age 16 as he began training with Finn Balor and Paul Tracey. He previously went by his birth name, Jordan Delvin, and only changed it in 2022.
In 2018, JD received his major call from WWE as he was set to feature in NXT UK along with Tucker.
In 2019, he won the NXT Cruiserweight Championship by defeating Travis Banks, Isiah Scott, and Angel Garza.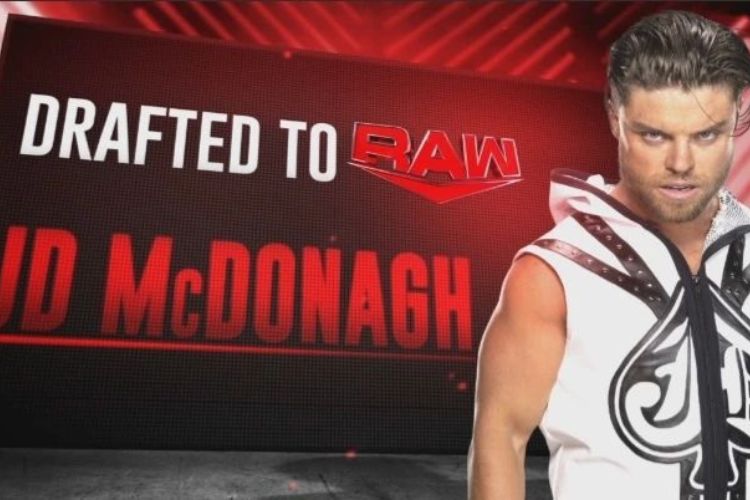 Last year, the Irish wrestler announced he would begin competing in NXT with a new name, JD McDonagh.
McDonagh has created a strong fanbase, despite not winning the NXT UK title or the NXT Championship.
Earlier this year, in May, the Irish wrestler made his Raw debut against the veteran wrestler, Dolph Ziggler. The game ended in a double count-out draw.