Jean-Julien Rojer's wife, Eliane Kelly, tries her best to stay away from the spotlight. The couple has been assiduously private about their married life.
Rojer made his professional debut as a singles player, but it is with partners that the Curacao born has earned much of his success. At first, it was with Horia Tecau and Anna-Leana Gronefeld, and now with Marcelo Arevalo.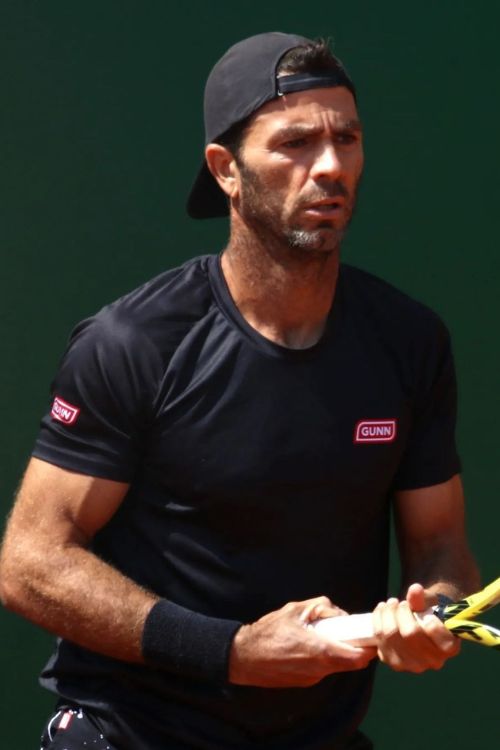 With many tennis stars used to flaunting their spouses and kids on social media, Jean-Julien, in this day and age, has kept it traditional. He barely uses social media and has chosen not to share the picture of his son.
Although last year we saw his son being brought out by him after he and Marcelo emerged victorious against Ivan Dodig and Austin Krajicek in the French Open.
The tennis duo will look to repeat the feat at Wimbledon with last year's doubles champion Max Purcell and Matthew Ebden participating with different partners this year.
Jean-Julien Rojer Wife, Eliane Kelly
Jean-Julien Rojer's wife, Eliane Kelly, has kept herself out of the public limelight. Despite being with the tennis star for more than a decade, Kelly has only shared a few pictures on her social media handle with her spouse.
One of the first pictures of Eliane and Julien dates back to 2007, with Eliane sharing an adorable picture of them lying on the ground. She continued to share snaps with Jean on her Facebook handle.
The first time Eliane appeared on Jean's Instagram handle was in 2016. He tagged Eliane in a collage, which included snaps with his friends from their trip to San Francisco.
In 2020, with his wife, Jean completed the 100-volley challenge presented to him by the British tennis player Andy Murray. Eliane was also featured in the photo shared as a tribute by Jean to his former tennis partner Horia Tecău.
Eliane was present to watch her husband lift the Swin Indoors title with Horia and later shared the picture on her social media site.
Jean-Julien Rojer And Wife Eliane Married Life And Their Son
Jean-Julien Rojer and Eliane tied the knot a few years back but have never shared any wedding photographs on their social media handle.
Last year, after Jean won the French Open Doubles Tournament with Marcelo Arevalo, both players brought their sons to the tennis court.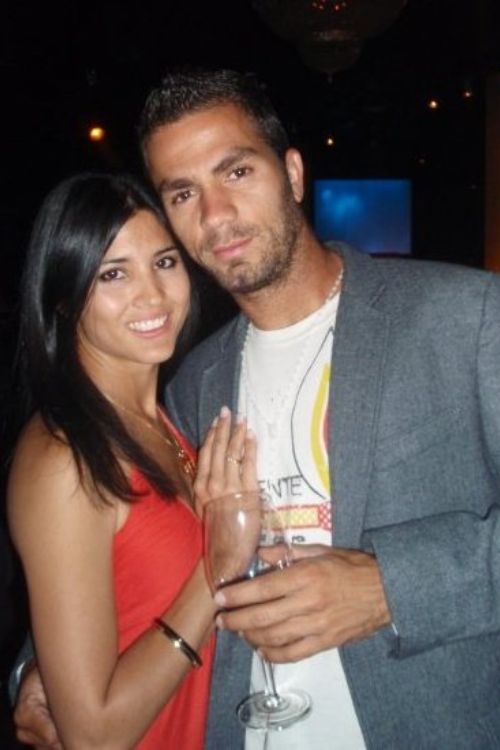 Jean-Julien was getting teary eyes as he carried his son while giving a speech at Roland Garros. In his speech, Jean thanked his family, who made their way from Curaçao.
Rojer said it meant a lot for him to win a Grand Slam at his age, as he didn't know how long he could keep playing in such tournaments.
Jean-Julien Rojer Parents, Randall, And Nazria Rojer
Jean-Julien Rojer's parents Randall, and Nazria Rojer, raised him and his older brother Jamil in the island nation Curacao.
Randall and Nazria wanted their son to pursue his dream of being a tennis player but wanted him to prioritize his studies. After all, his father earned his name as a famous dentist in Curacao, and his mom was a teacher.
Jean grew up playing tennis with his older brother Jamil and later joined UCLA, where he continued to play the sport.
His brother, Jean-Jamil, followed in his dad's footsteps and is now an oral and maxillofacial surgeon at St. Elisabeth Hospital.
In 2017, after their son won the US Open Doubles tournament, Randall, in a Facebook post, shared how grateful he has been for the love and support shown to his family.
He recalled the moment when his son won his first Grand Slam title in the post and said his son's journey had been nothing less than a fairytale.
Randall added Julien always plays with Curacao in his mind and ended the heartwarming post by thanking those who were with them on this journey.