Jeff Teague (Jeff Demarco Teague) is an NBA basketball player from the United States who is a free agent.
Teague was drafted 19th overall in the 2009 NBA draft by the Atlanta Hawks after playing college basketball for Wake Forest University.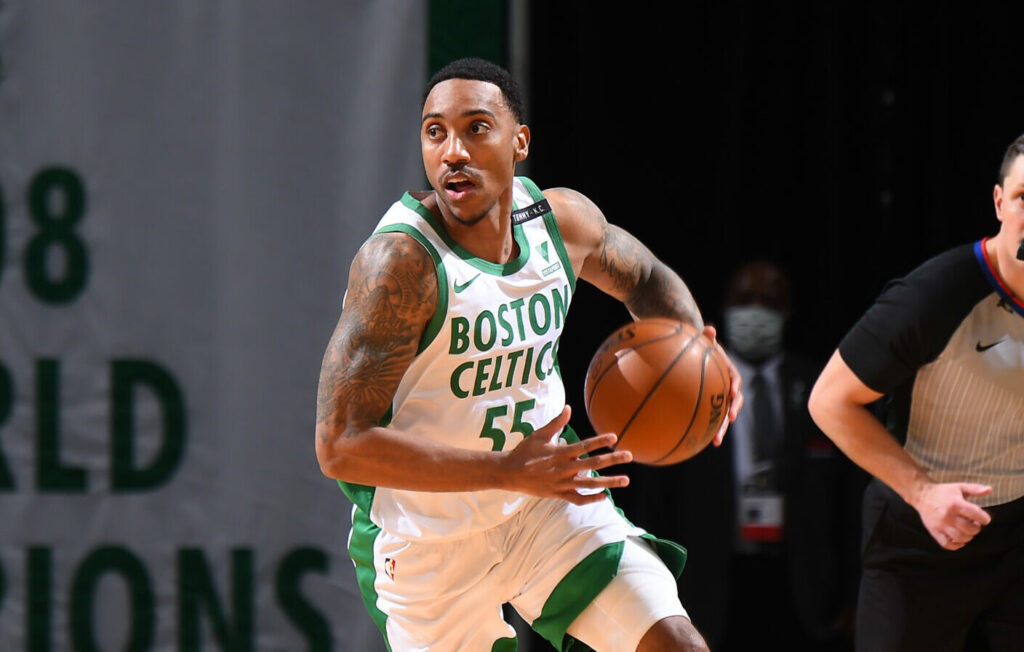 Teague is a multi-talented man with a raging volcano of energy inside him. He can move around the court with ease.
To learn more about Jeff Teague, read this article. This article also covers his early life, profession, financial worth, and other topics. But first, let's look at some of the quick facts.
Quick Facts
Full Name
Jeff Demarco Teague
Birth Date
June 10, 1988
Birth Place
Indianapolis, Indiana, United States
Age

35 years old

Known As
Nacho
Religion
Christian
Nationality
American
Education
Wake Forest
Horoscope
Gemini
Father's Name
Shawn Teague
Mother's Name
Carol Teague
Siblings
4
Height
6ft 3 in (1.91m)
Weight
195 lb (88 kg)
Build
Athletic
Shoe Size
N/A
Hair Color
Black
Eye Color
Black
League
NBA G league
Active Years
2017-present
Marital Status
Unmarried
Spouse
N/A
Children
N/A
Profession
Basketball Player
Position
Point Guard
Net Worth
$40 million
Salary
$8 million
NBA Draft
2009 Round: 1 / Pick: 19th Overall
Awards and achievements

All-Freshman Team- 2008
All-Second-team-2009
All-American second-team-2009
All-Star NBA-2015
Champion in NBA-2021

Social Media
Instagram, Twitter
Merch
Cards
Last Update

November 2023
Jeff Teague: Early Life, Family & Education
On June 10, 1988, Jeff Teague was born in Indianapolis, Indiana, United States. His ancestors are from the United States. Carlo and Shawn Teague are his parents.
Teague's Father, Shawn, used to play college basketball. So, we can say that the sportsman's spirit and talent came as heredity to him.
Jeff has four brothers and sisters, one of his younger brothers, Marquis, was selected in the 2012 NBA Draft by the Chicago Bulls. The passion of both brothers can be seen in the court even if they are playing against each other.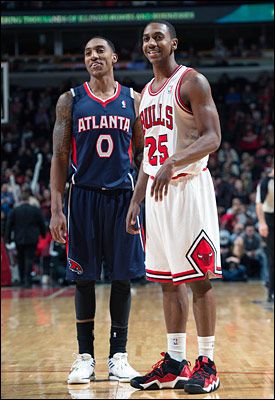 Jeff was attracted to basketball from an early age, and his journey began to be a fantastic player in the game.
Teaque graduated from Pike High School in Indianapolis, Indiana, and was a basketball player during his high school years. He was ranked ninth in the best point guards list in the U.S. just after graduation.
After playing at Wake Forest Demon Deacons University, the NBA drafted the American basketball player.
Read about: Jason Smith: NBA, Wife & Net Worth
Jeff Teague: Age, Height & Weight
Jeff is a 35 years old player. He stands at an impressive 6ft 3in (1.91m) tall and weighs 195 lbs (88 kg).
Jeff's ideal height and weight combination allow him to improve as a player and contribute to the team's success.
Jeff Teague: Career
High School Career
Jeff went to Pike High School in Indianapolis, Indiana, where he had an outstanding playing career by scoring 22 points and four assists per game as a senior in 2006–07.
He was ranked ninth in the best point guards list just after graduation No. 57 player in the country by Rivals.com in 2007.
College Career
During his undergraduate career, Teague participated in the Wake Forest Demon Deacons basketball team. He was the team's second-leading scorer as a rookie in 2007–08, scoring 13.9 points per game, slightly behind fellow freshman James Johnson.
Teague was the first Wake Forest All-American and the 13th sophomore in school history and was nominated for the Bob Cousy Award, the John Wooden Award, Oscar Robertson Trophy.
With fantastic gameplay in his sophomore year, he led Wake in scoring, passing, and thefts.
While playing for the Demon Deacons, he earned his 1,000th point and became the 45th player in school history to do so.
On January 11, 2009, he scored 34 points in a 92–89 win over North Carolina. Jeff declared for the NBA draft on April 8, 2009, without any agent.
NBA Career
Jeff Teague entered a rookie contract with the Atlanta Hawks on July 20, 2009. In their rookie year, Teague displayed his excellent game skills in 71 and ranked 10th among the rookies with maximum assists.
Teague set his career-high points in 2011 with just two years of professional experience in the game. Because of his expertise and hard work, the athlete was ranked seventh in the NBA in steals, tenth in steals per game, twentieth in steal-to-turnover ratio, 22nd in assists, 23rd in assists per game, and forty in field goal percentage.
On April 14, 2014, he was honored Eastern Conference Player of the Week and his first Player of the Week honor due to his career-high performance through the weeks.
You may also like to read Patrick Christopher's Bio: Career, Records, NBA & Net Worth.
NBA All-Star (2015)
Jeff was named to his first NBA All-Star Game as a reserve for the Eastern Conference in the 2015 NBA All-Star Game on January 29, 2015.
Teague led the Hawks to the top position in the Eastern Conference by defeating the Cleveland Cavaliers in the semifinals.
Indiana Pacers
Jeff was moved to the Indiana Pacers on July 7, 2016, as part of a three-team trade involving the Hawks and the Utah Jazz.
Teague showed excellent game skills and performance in the club's matches. Since Mike Dunleavy Jr. in 2007–08, he became the first Pacers player to start 82 games in 2016–17.
Minnesota Timberwolves
Jeff entered a three-year contract of $57 million with the Minnesota Timberwolves on July 10, 2017. However, he suffered a Grade 1 MCL sprain in his left knee on December 27, 2017, in a game against the Denver Nuggets and was ultimately called out for four weeks.
After skipping seven games, Jeff returned to games on January 10 against the Oklahoma City Thunder.
Jeff missed the first six games of the 2018–19 season because of a left knee injury. Then, he missed nine games between mid-December and early January due to left ankle soreness.
He was sidelined for another eight games between late January and early February due to a left foot ailment.
The athlete was ruled out for the rest of the season on March 21 after aggravating a left foot ailment he sustained in December. According to reports, Jeff's left ankle surgery, which he underwent on April 11, was successful.
Jeff suffered many injuries during his stay at the club, eventually leading him to miss out on many season games.
Jeff was transferred to the Atlanta Hawks on January 16, 2020.
Boston Celtics
Jeff joined the Boston Celtics on November 30, 2020. Jeff was moved to the Orlando Magic in exchange for Evan Fournier and two future second-round draft selections but was dropped soon afterward.
NBA Champion 2021
Jeff signed with the Milwaukee Bucks on April 1, 2021. The Bucks defeated the Phoenix Suns in the NBA Finals on July 20, 2021, earning Jeff his first NBA championship.
Jeff Teague: Injury
Jeff had a sore right Achilles on November 24, 2017, and a sore knee on December 27 of the same year.
In 2018, he suffered five injuries: two sore knees on January 29 and April 1, a knee contusion on October 31, another knee injury on November 12, and an ankle injury on December 17.
He suffered nine ailments in 2019, the first being an ankle injury on January 13, the second, third, and fourth being left foot pain on January 22, February 10, and February 25.
Jeff's fifth ailment was left foot inflammation on March 12, and he was sick from November 5 to 14. And on December 7, he suffered an injury to his left ankle and knee in the same month.
In 2020, he suffered two injuries to his knee on January 1 and February 6.
In 2021, he sustained three injuries in total. The first was on his ankle on January 3, the second was on his stomach on May 2, and the third was on his knee on the 21st.
Jeff Teague: Net Worth
Jeff earns $8 million annually and has roughly $40 million net worth.
His revenues are from the many deals and contracts with the clubs and merchandising. He spends his hard-earned money well on his personal use and family.
Jeff Teague: Girlfriend
Tyrina Lee, his ex-girlfriend, is a model who has appeared in several ads, videos, and awards ceremonies.
Since meeting with a familiar friend in 2014, the couple has been together for several years. But the couple broke up, and the reason is still unknown.
Currently, he is single. Unfortunately, there is not much information about his love life and partner. He has remained silent on this topic after his breakup with his ex-girlfriend.
Jeff Teague: Awards & Achievements
Jeff has a long list of accomplishments and highlights from his basketball career. Let's have a look at them.
All-Freshman Team- 2008
All-Second-team- 2009
All-American second-team- 2009
All-Star NBA- 2015
Champion in NBA- 2021
You might want to read Deni Avdija Bio: Career, NBA & Net Worth.
Social Media Presence
Jeff is a regular user of Instagram and Twitter. He talks about his professional accomplishments, game, and personal life.
Frequently Asked Questions (FAQs)
What happened to Jeff Teague?
Jeff Teague is a past NBA All-Star (with the Atlanta Hawks in 2015) and an NBA Champion as of July after the Milwaukee Bucks defeated the Phoenix Suns in the NBA Finals.
However, even though the preseason begins in less than two weeks, the 35-year-old point guard remains unsigned.
Is Jeff Teague a good basketball player?
Teague was one of the best point guards in the NBA for a while in Atlanta. According to Basketball-Reference, Teague has the fifth-most assists in Hawks history, and according to statemuse.com, he has the tenth-most assists in the league during the 2010s.
How many times has Jeff Teague been an All-Star?
Jeff Teague has played three seasons in his college and played for five clubs in NBA. He was named to his first NBA All-Star Game as a reserve for the Eastern Conference in the 2015 NBA All-Star Game on January 29, 2015.