Despite all the hard times that the family has been through, Cristina, wife of Jeff Ulbrich, has been the pillar of support for the family and kept them going.
Cristina never doubted her husband for even a second and taught her children those same values.
Jeffery Wade Ulbrich, born February 17, 1977, is an American football coach and former linebacker who played in the NFL.
He currently serves as the defensive coordinator for the National Football League's (NFL) New York Jets.
Ulbrich attended Live Oak High School in Morgan Hill, California, and lettered three times in football and twice in wrestling.
The California-born competed in collegiate football for the Hawaii Rainbow Warriors.
The San Francisco 49ers then selected him in the third round (86th overall) of the 2000 NFL Draft.
He played with the 49ers throughout his entire career but unfortunately retired after suffering a concussion in 2009.
Jeff Ulbrich Wife Cristina: Married Life And Kids
Ulbrich is married to his beautiful wife, Cristina, and the pair have shared a solid bond for many years now.
He wasted no time fooling around as he married the love of his life before graduating from college.
He and his wife are blessed with three lovely children, a daughter Samantha and two sons, Jax and Jace.
The family is very closely knit and has even endured many hardships together, which is all thanks to his wife.
Life was particularly hard for them around 2009 to 2010s as Ulbrich had just retired as a player and was exploring new endeavors.
The children were very young, and the future seemed very uncertain for him. Ulbrich was looking for coaching opportunities but was facing rejection from one after another place.
However, his wife and kids had belief in their patron, and they knew that he would get out of the rut soon enough.
He also had sustained a lot of injuries which he managed to get over soon enough, but they were affecting his career and mental health.
During all the times of turmoil, Ulbrich found solace and comfort in his loving wife Cristina.
Career-Ending Injury
Ulbrich's retirement in 2009 was not something that he wanted but something that fell upon him after a serious injury.
We all know football is a sport that demands a lot of physicality, and it may not be sunshine and rainbows all the time.
His decision to retire came as a result of a concussion he suffered while running down the field to cover a kickoff against the Atlanta Falcons.
Eight days after suffering the concussion, the team placed Ulbrich on injured reserve. The player mentioned that he had sleeping problems and headaches.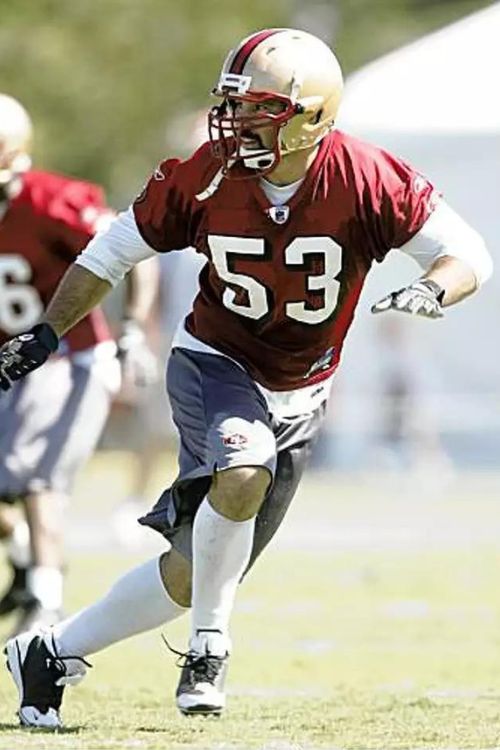 However, Ulbrich was still confident and claimed that he would make a complete recovery.
His speech and thoughts would get clearer over time, and even the doctors did claim that everything would be alright.
However, the player decided to end his almost 10-year-long career in San Fransisco, saying that he didn't want to make his family go through it again.
Despite having to retire as a player, he chose not to leave football overall and began to look for coaching opportunities, ultimately landing on the Seattle Seahawks.