Jennie Finch is a former American softball player who played for the Arizona Wildcats softball team from 1999 to 2002. She won the 2001 Women's College World Series and was named collegiate All-American.
She led the United States Women's national softball team in winning a gold medal at the 2004 Summer Olympics and a silver medal at the 2008 Summer Olympics.
Finch was ranked #2 Greatest College Softball Player in the Pac-12 Conference and NCCA Division I division. She is a National Softball Hall of Fame inductee and National Pro Fastpitch career leader in WHIP.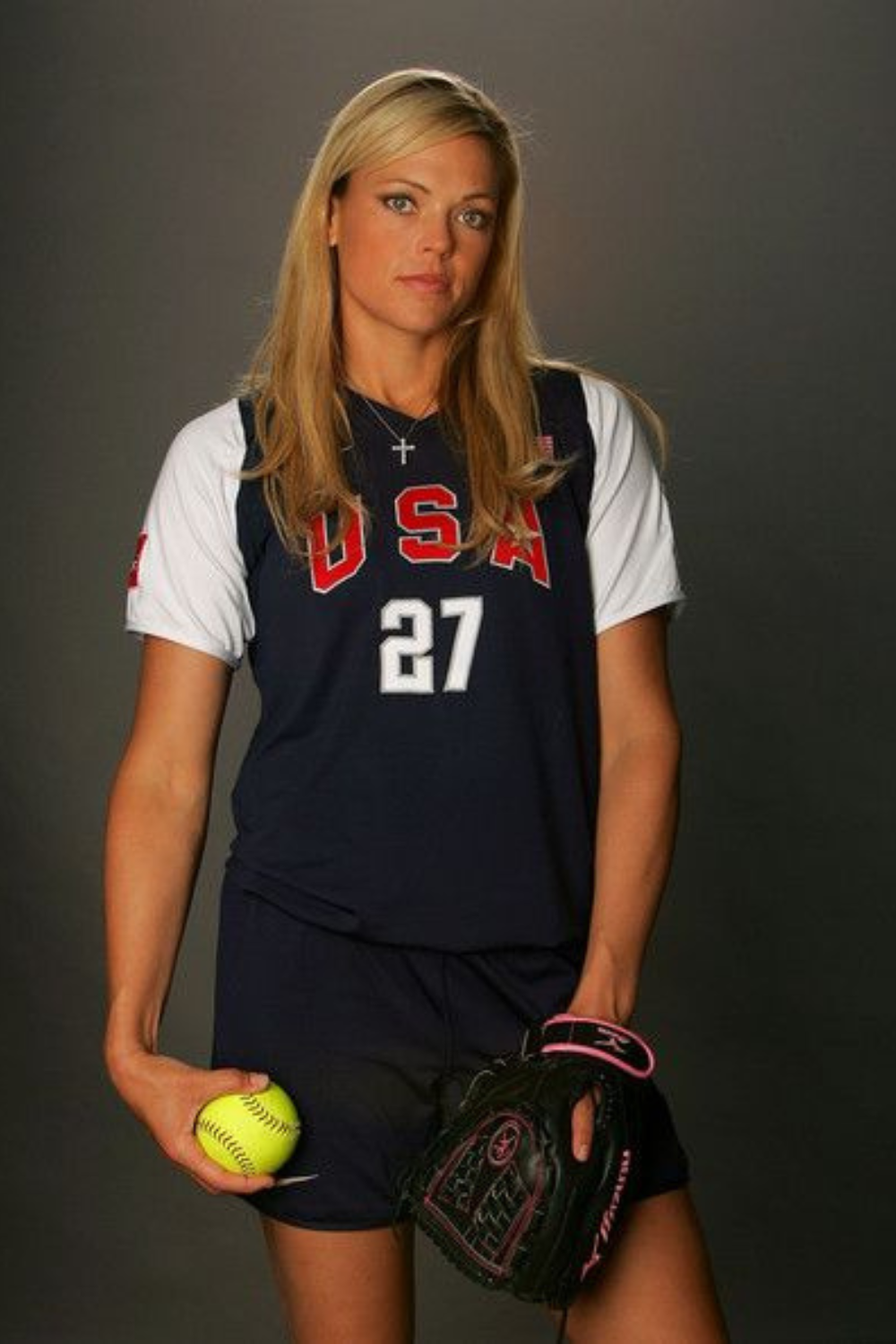 The Olympic gold medalist was awarded the most recognizable softball player in the world by the New York Times on January 7, 2023. Times magazine listed her as the most famous softball player in history.
This article contains Jennie Finch's early life, education, career, net worth, autograph, and personal life. So, please stick with us to know everything about her in detail.
Let's get started with some quick facts.
Quick Facts
Full Name
Jennie Lynn Finch Daigle
Popular As
Jennie Finch
Date of Birth
September 3, 1980
Birth Place
La Mirada, California
Marital Status
Married
Spouse
Casy Daigle
Children
Two Sons and A Daughter
Sons' Name
Ace Shane Daigle, Diesel Dean Daigle
Daughter's Name
Paisley Faye Daigle
Religion
Christian
Nationality
American
Age
42 Years Old
Profession
Softball Player (Retired)
Position
Pitcher
Franchise
Chicago Bandits, University of Arizona
Retirement
2010
Height
6'0″/1.83 m/183 cm
Weight
77 Kg/169 lb
Net Worth
$2 Million
Awards & Honors
2009 World Cup Champion
2009 USA Softball Player of the Year
Olympics
Gold (2004)
Silver (2008)
Social Media
Twitter, Instagram, Facebook
Last Update
March, 2023
Early life, Family & High School
Born to parents Doug Finch and Beb Finch on September 3, 1980, Jennie Finch grew up in La Mirada, California. Back in the day, her father, Doug, was her first inspiration and coach in softball.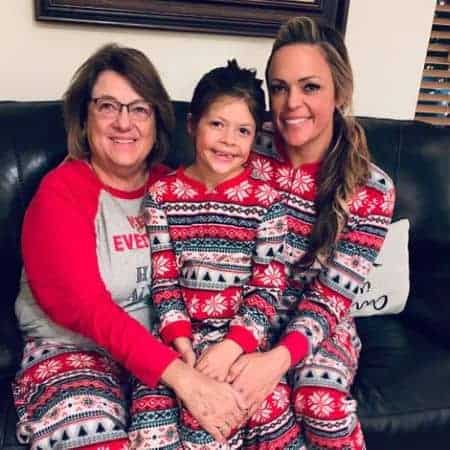 Jennie grew up with her two older brothers, Shane and Landon. The three siblings would play softball whenever they had the chance. Finch started playing with her brothers when she was five years old.
Talking about her high school, the 42 years old was a star player for La Mirada High School in many sports.
Jennie received a varsity letter four times for softball and twice for basketball and volleyball. Added to that, she was also the captain of all three teams.
College Career And Stat
Jennie had one of the best college careers of all time. During four years with the University of Arizona, Finch set many records and was honored with several titles.
She achieved a career-high in doubles and threw her first no-hitter during the NCCA tournament on May 21 vs. the Texas State Bobcats.
Jennie set a new NCAA record by winning her 51st consecutive game. A crowd-filled Rita Hillenbrand Memorial Stadium chanted her play in a 6-0 victory against Cal State Northridge.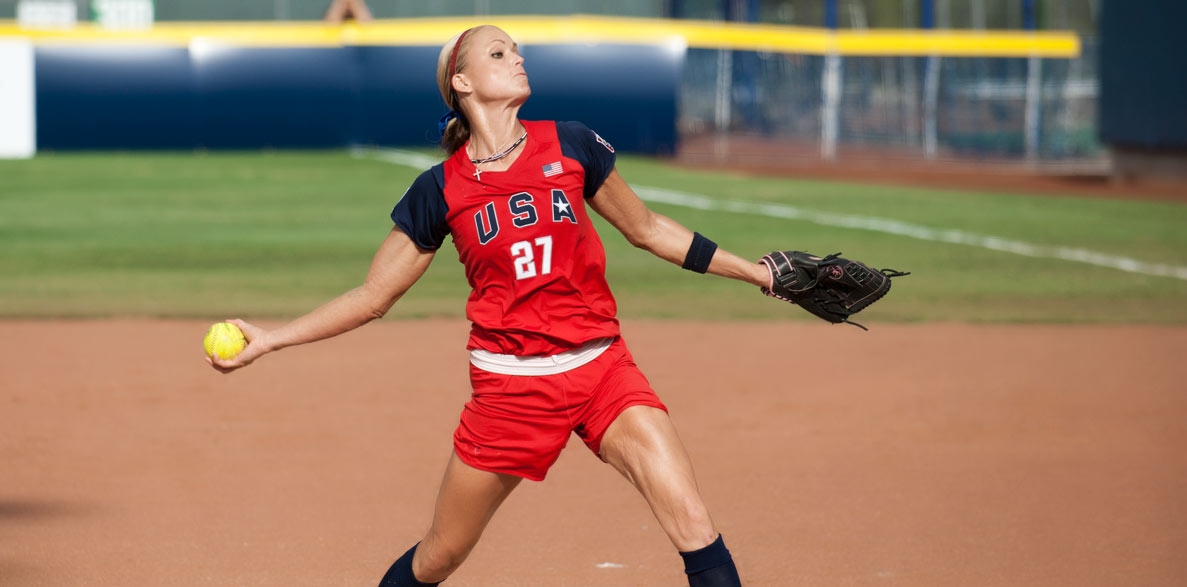 She left the program as the high scorer in shutouts, strikeouts, and innings pitched and tied for no-hitters (8). Furthermore, Jennie was also in the top 10 in RBIs, home runs, and walks.
The University of Arizona retired Finch's jersey number 27 to honor the best female softball player in the university's history.
Stats
Finch ended her 2001 season with Arizona Wildcats with a pitching record of 32-0 and establishing the NCAA record. When she posted a 3-0 record in Oklahoma City, she was honored with the title of the most outstanding player.
She recorded an ERA of 0.54, leading her to the fifth no-hitter of her career. She recorded a 29-2 in 2000 with a 0.79 ERA, earning All-America honors for the first time.
Finch recorded a fielding percentage of .983 in 297 chances as a first baseman. She went 3-0 and had an ERA of 0.35 in Regionals, receiving the award of Most Outstanding Player for the second time.
Moreover, she hit .353 and four doubles, a home run, and six RBIs that led Arizona Wildcats to win in the Regionals.
Professional
When it comes to Finch's professional career, it is as excellent if not more than her college stint.
Jennie holds the league's season ERA crown while playing for Chicago Bandits in the National Pro Fastpitch (NPF).
Moreover, the former softball player pitched two perfect games against the Philadelphia Force and the Akron Racers in 2009 and 2010.
Jennie also leads the NPF in career WHIP and ranks in the top 10 for ERA, strikeout ratio, fielding percentage, and time in strikeouts.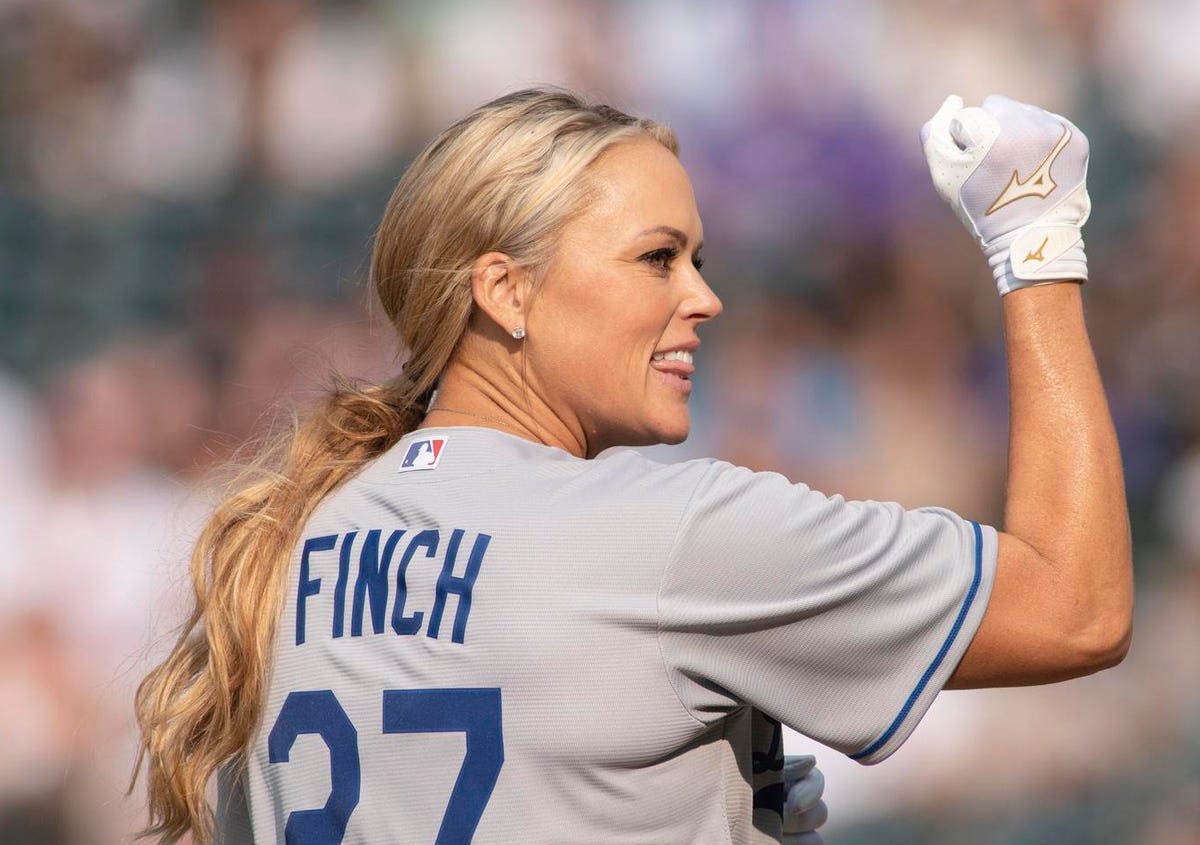 Her glorious five years with the franchise Chicago Bandits retired her jersey in recognition of her achievements.
After her retirement in 2010, Jennie has appeared in various TV shows like Dancing with the Stars, The Celebrity Apprentice, and Pros vs. Joes, to name a few.
But it doesn't end there because Jennie has also modeled for the Sports Illustrated Swimsuit Edition. Thus, all we can say is that she is one talented lady.
Olympics
Regarding her international career, Jennie has won two medals at the holy grail of sports, the Olympics.
Likewise, Finch won the gold medal at the 2004 Olympics in Athens while bagging a silver at the 2008 Olympics in Beijing.
Age, Height & Horoscope
Jennie is 42 years old in 2023. Likewise, the blonde beauty is an American by nationality as she grew up in California.
Moving on, Finch stands at 6'0″/1.83 m and weighs 77 Kg/169 lb.
About her horoscope, Jennie shares her birthday in September. As a result, Finch is a Virgo. Virgos usually possess patience, kindness, and creativity, among others.
Net Worth & Career Earnings
As of 2023, Jennie has a $2 million net worth accrued from her career as a former softball player and color commentator.
Moreover, many considered her the best softball pitcher of her era. Hence, Finch commanded huge salaries back in the day.
After retiring, Jennie also worked as a color commentator for ESPN. Likewise, ESPN commentators earn a yearly salary of $20k to $100k.
She also won a gold medal at the 2004 Olympics, for which she received $37k, and $22k for a silver at the 2008 Olympics.
Husband & Kids
Jennie is married and happier than ever. Talking about her marriage, she had a wedding proposal, just like in a Hollywood movie.
Her husband, Casy Daigle, proposed to her at the University of Arizona's softball field.
In an interview, Jennie said, "He blindfolded me, took me to the mound, and said, 'You have been the queen of the diamond for four years. Now I want you to be the queen of my heart."
Since then, the pair have brought three offspring into this world. Ace Shane was born on May 4, 2006, while Diesel Dean was born on June 19, 2011.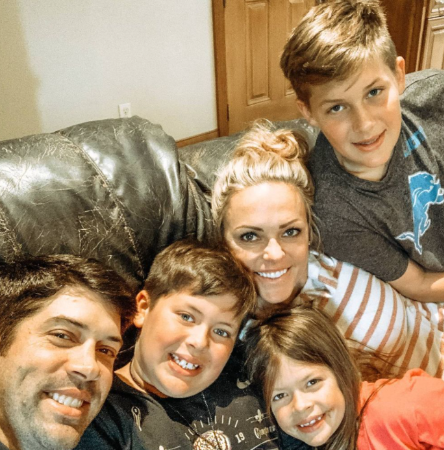 They welcomed their third child Paisley Faye on January 12, 2013.
The family of five seems to be close to each other and shares a strong bond. Additionally, they constantly go on vacations and post them on Jennie's Instagram handle.
Empowerment Award
The Jennie Finch Empowerment Award is given to young female athletes who succeed in impacting the community with their integrity, humility, motivation, leadership, and commitment.
The award is provided by ARM AND HAMMER to four young women every year who succeeds in making a positive influence through their engagement in softball.
In 2021, it was decided that the Jennie Finch Empowerment Award winner would receive a college scholarship worth $10,000, courtesy of ARM & HAMMER, and a trip to the 2021 World Series.
Awards And Achievements
2009 World Cup Champion
2009 USA Softball Player of the Year
2010 All NPF Team(Team USA)
2010 NPF Regular Season Champions
Silver medalist at the 2005 World Cup
Gold medalist with USA Softball at the 1998 Junior Superball
Silver medal winner with USA Softball at the 1999 Junior Women's World Championship
Gold medalist at the 2006 ISF World Championships
Gold medalist at the 2007 Pan American Games
2009 Japan Cup MVP
2009 Japan Cup Champion
2010 World Champions
2010 World Cup Champion
Social Media Presence
The former American softball player is active on various social media platforms like Instagram, Twitter, and Facebook.
Instagram: 518k followers
View this post on Instagram
Twitter: 165.2k followers
Facebook: 523k followers
Her social media post primarily includes pictures with her husband, Casy Daigle, and children. Besides, she also shares throwback pictures from her early career days.
Popularity
Jennie was named #2 Greatest College Greatest Softball Player by Pac-12 Conference and the NCAA Division I.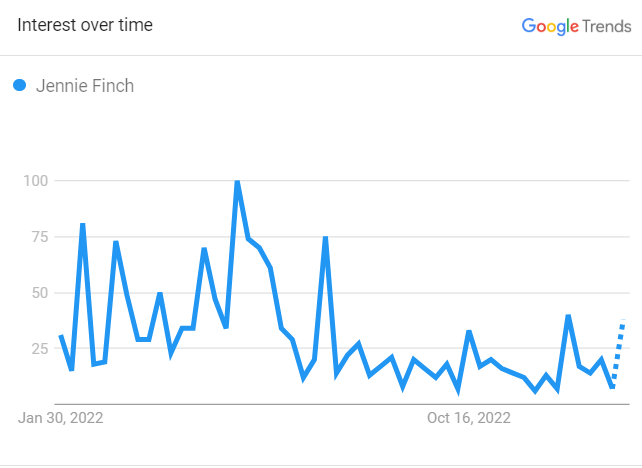 The graph shows her search trend for 12 months.
Frequently Asked Questions (FAQs)
Did Jennie Finch strike out Barry's bonds?
Yes, Jennie Finch struck out Barry Bonds. She also struck out other MLB legends like Albert Pujols, Alex Rodriguez, and Mike Piazza. She once stated that she had faced more than 35 major-league players, and only two of them could ever make contact with her.
How fast did Jennie Finch throw?
A softball thrown by Jennie Finch took the same amount of time to reach the plate as it takes for a 95-MPH pitch thrown from an MLB mound. Moreover, she threw it with motion and rotation that MLB players are not / were not used to picking up.