Jeremy Lin is a Taiwanese-American who last played as a point guard for the Guangzhou Loong Lions of the Chinese Basketball Association (CBA), and he was the first Chinese/Taiwanese descent to play in the NBA.
The basketball player gathered a lot of attention when he led the New York Knicks to a win in the 2011-12 season. His victory opened the doors for massive media and fans' curiosity hence contributing to the generation of the 'Linsanity' period.
He won the Championship title with the Toronto Raptors in 2019 and became the first Asian-American ever to win the title.
Besides basketball, Lin is famous for his collaborations with YouTube sensations like Ryan Higa and KevJumba. He also dropped a single with a fellow Asian American Rapper, MC Jin, on YouTube.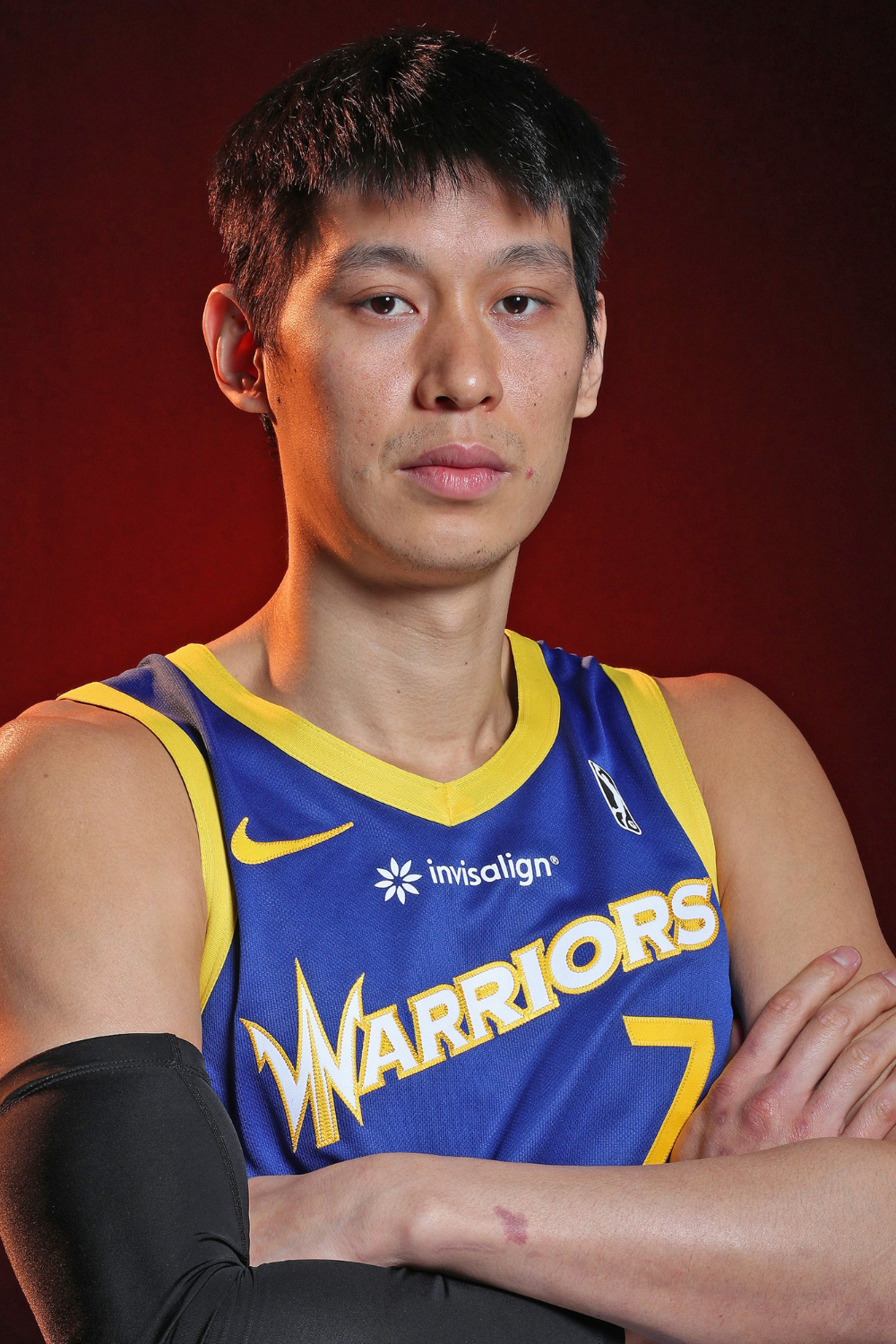 The point guard has faced many racial biases and issues in his journey to becoming a basketball sensation.
Nevertheless, the point guard has had a pretty incredible basketball career. Because of his dedication and love for the game, he was also the recipient of the 'Breakthrough Athlete of the Year in the EPSY Awards.
Before getting into details about the player's life, let's look at some quick facts.
Quick Facts
| | |
| --- | --- |
| Full Name | Jeremy Shu-How Lin |
| Birth Date | August 23, 1988 |
| Birth Place | Torrance, California |
| Nick Name | Linsanity, Lintasttic |
| Religion | Christian |
| Nationality | American |
| Ethnicity | Taiwanese, Chinese |
| Education | Harvard University |
| Horoscope | Virgo |
| Father's Name | Gie-Ming Lin |
| Mother's Name | Shirley Lin |
| Siblings | Two; Joseph Lin and Josh Lin |
| Age | 34 Years Old |
| Height | 6'3″/1.91 m/191 cm |
| Weight | 91 kg/200 lb. |
| Hair Color | Black |
| Eye Color | Brown |
| Build | Athletic |
| Profession | Basketball Player |
| Current Team | Beijing Ducks |
| Position | Point Guard |
| Active Years | 2010-present |
| Marital Status | Unmarried |
| Girlfriend | None |
| Children | None |
| Net Worth | $36 million |
| Social Media | Instagram, Twitter |
| Merch | Jersey, T-Shirt, Trading Cards |
| Last Update | June, 2023 |
Early Life, Family, And Education
The former Warrior was born to Gie-Ming Lin and Shirley Lin, who were immigrants from Taiwan. He was born on August 23, 1988, and was brought up in a Christian family in Palo Alto, California.
His father, Gie-Ming, was the one who taught him and his two brothers to play basketball in the YMCA.
Furthermore, Lin's mother formed a National junior basketball program, where he played and grew up to love the game. Despite facing criticism from other people for letting her sons play too much, she didn't let it bother her and let her sons play.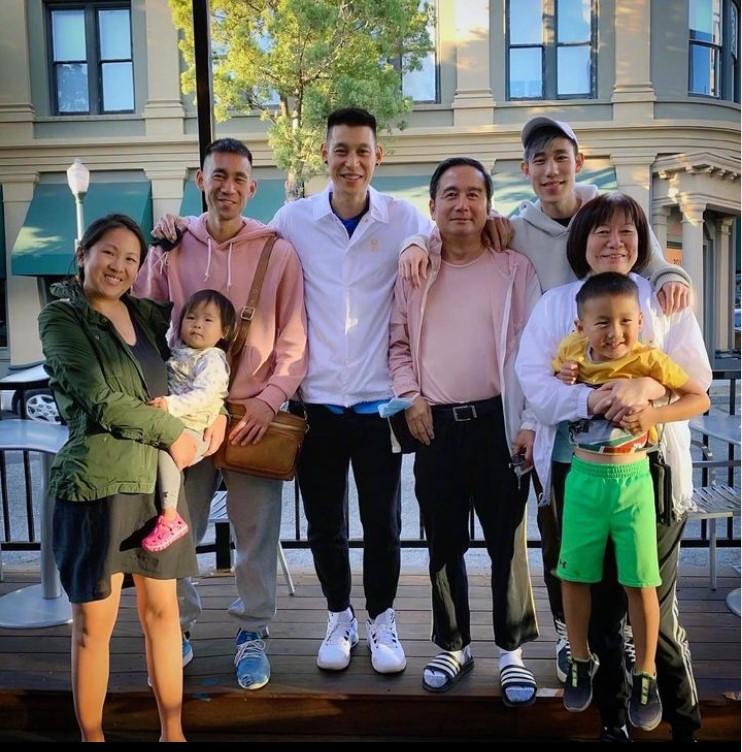 Lin has two brothers, namely Joseph Lin and Josh Lin. His older brother, Josh, is a board-certified pediatric dentist who likes to play basketball in his free time, while his younger brother, Joseph, is a basketball player just like him who plays for the Fubon Braves.
The former NBA player completed his high school education at Palo Alto High School, where he was named first-team All-State and Northern California Division II Player of the Year.
He went on to Harvard University to further his education and graduated in Economics while maintaining a 3.1 GPA.
Age, Height, And Weight
The former Raptor weighs around 91 kg (200 pounds) and is 6 feet 3 inches (1.91 meters) high. Lin is 34 years old and celebrates his birthday on August 23 every year.
Basketball Career
College Career
Lin initially wanted to attend his dream schools like Stanford University and the University of California, Los Angeles.
But their lack of interest and no guarantee of providing him a spot in the team eventually made him choose Harvard University.
Harvard's coach wasn't very thrilled seeing him play during their initial games, but when he saw him play his best in a game, Lin soon became Harvard's top recruiter.
Moreover, they feared his dream school, Stanford, might offer him a scholarship. But they did not; later, UCLA and Stanford, both expressed their regrets about not recruiting such a fantastic point guard.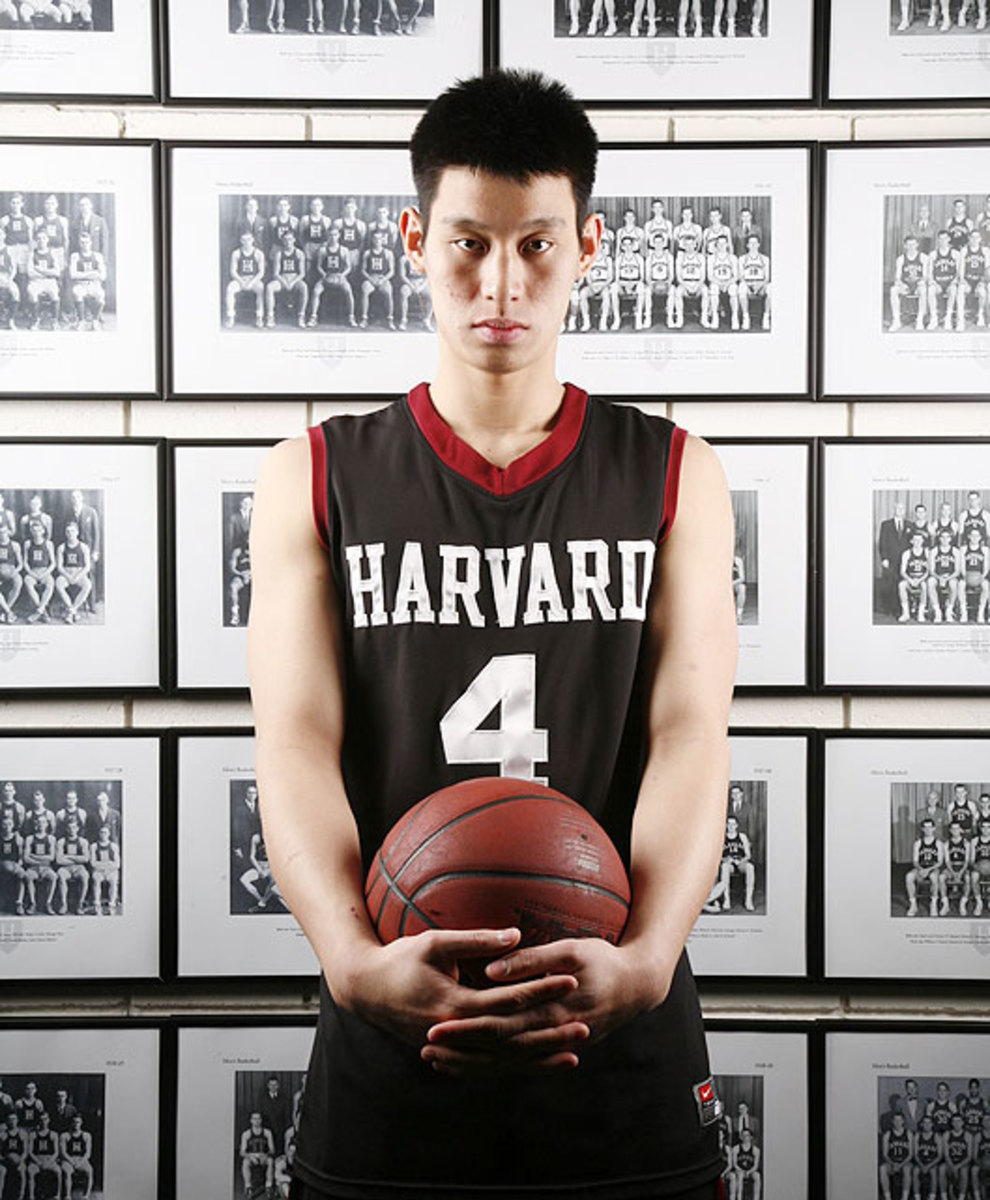 In his freshman year, the Taiwanese American player was physically the weakest on the team, but he went to be named to the All-Ivy League Second Team in his sophomore year.
During his junior year, he became even bigger and better by being the only player who was ranked in the top ten in his conference in the NCAA Division I Men's basketball.
While he was in his senior year at Harvard, he became one of the 30 candidates nominated for the John R. Wooden Award.
The Ducks player got quite the attention when he scored his career-high 30 points and nine rebounds against the Connecticut Huskies.
He set a record left and right in Harvard, and no wonder the school was lucky to have a hard-working player.
Professional Career
In the 2010 draft, to his dismay, none of the teams selected the Ducks player. Later, he joined the Mavericks and was invited by the general manager to play in the NBA Summer League.
After the summer league, he received offers from Dallas Mavericks, LA Lakers, and the Golden State Warriors.
Playing Career With The Golden State Warriors
The CBA player chose to play for his home team, the Warriors and signed a two-year deal with them. The Warriors held a press conference to welcome him into the group, which was unusual for an undrafted rookie.
Because of the extensive residency of Asian Americans in the Bay Area, he was given a warm welcome.
The 34–year-old soon became very appealing to the Asian community for representing their culture and heritage in the NBA. Likewise, he very much appreciated the love and appreciation of the people.
As a point guard, Lin received little time to shine as the team already had two leading point guards, namely Stephen Curry and Monta Ellis. However, he did make his debut on the Warriors' Asian Heritage Night.
The player received a standing ovation from the audience as he was the first Taiwanese American to play in the NBA. Moreover, the Warriors considered Lin a possible backup for the star point guard Curry.
Playing Career With The New York Knicks
During the off-season, Lin improved as a player by increasing his strength and healthy weight from 91 kg (200 lb.) to 96 kg (212 lb.). He put in the effort to make every change to improve himself, only to get waived by Golden State.
On December 11, 2011, Houston claimed Jeremy Lin off waivers but was again waived on December 25. After three days, Lin was ultimately acquired by the Knicks. As the team played terribly out of desperation, Coach Mike D'Antoni gave Lin a chance to show off his skills.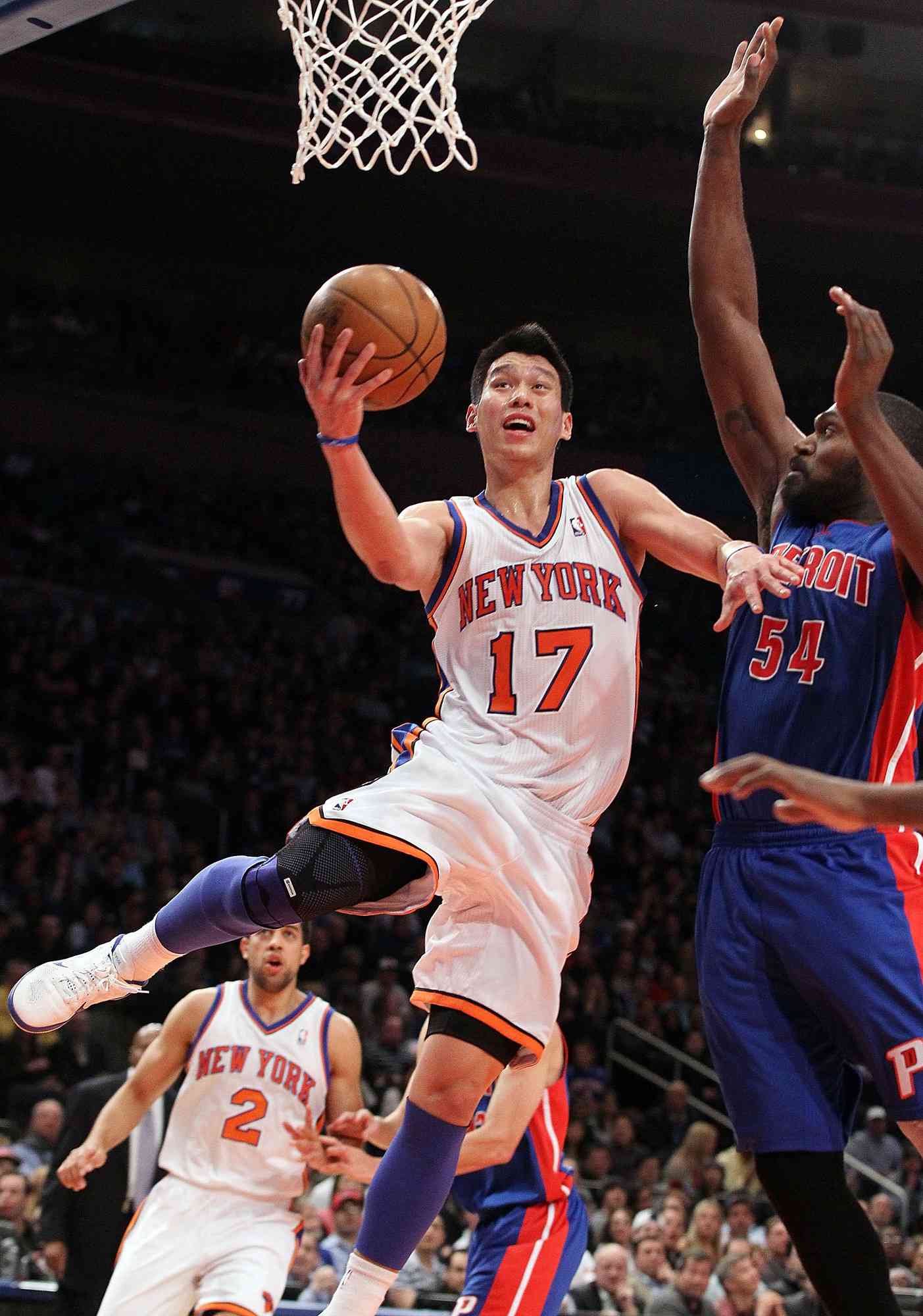 To their surprise, he helped the Knicks to recover from the losses and won against teams like Washington Wizards, and LA Lakers.
Furthermore, Lin made a legendary game-winning three-pointer against the Toronto Raptors with less than a second remaining in the clock, setting off the 'Linsanity' phenomenon.
Knicks' former coach D'Antonio, confirmed by former Knicks players, revealed in 2016 that some of them resented the 'Linsanity' period.
Playing Career With The Houston Rockets
Lin's career with the Rockets was not a remarkable one. In the first place, he struggled to do well in the team and was benched in most of the games because of his injuries and back pain.
He was booed when he played against the Knicks and defeated them by 22 points, where he made 9 assists.
However, he scored the highest 65 points in two games, his season-high of 34 points and 11 assists, and 9 three-pointers.
Due to some injuries, he missed out on games but came back and helped defeat the Cavaliers. After the season, the CBA player was traded to the LA Lakers.
Playing Career With The Los Angeles Lakers
The Lakers could not utilize Lin to his utmost potential. On top of that, he struggled to fit in as he and the coach had a different basketball-playing approach. Jeremy had a difficult time adapting to the coach's offense.
As a result, the coach decided not to let him play and benched him. However, later on, he was returned to the starting lineup. He missed a few games as he suffered an upper respiratory infection.
Playing Career With The Charlotte Hornets, Brooklyn Nets, And Atlanta Hawks
The Californian signed a 2-year/$4.3 million deal with the Hornets. He only played a season with them and scored a season-high against Toronto.
He was also named for the NBA Sixth Man of the Year Award but finished in seventh place.
The Hornets offered him to play again, but he declined and instead chose to become an unrestricted free agent. The basketball player then signed a 3-year contract worth $36 million with Brooklyn Nets.
He played a season with the Nets, but was mostly injured. As a result, he missed a lot of games. Lin was traded to Atlanta Hawks. However, he did not play a lot and was hired as a mentor for a fellow player.
With The Toronto Raptors
The former Knicks player then signed with the Raptors in 2019. He struggled initially, and later his injury limited his abilities on the court.
When he won the championship title with Toronto Raptors in the first NBA Finals held outside the USA, he became the first Asian American to win the title. Furthermore, he also became the first Harvard graduate to play in the NBA finals.
Afterward, he wasn't signed to any other teams and expressed his grief towards it in a motivational speech. He shared that he felt like the NBA had given up hope for him.
With Beijing Ducks
In August 2019, Lin reportedly signed a $3 million deal with the Ducks in the CBA League. The player was also offered to play in other places like the European League, Russia, and Israel.
In the CBA League, he led his team to a win against Tianjin Gold Lions with 25 points and 9 assists.
At the end of the season, he was the finalist for CBA Defensive Player of the Year and was included in the CBA All-Star Game. Lin has been a very appreciated player in the Ducks and CBA.
With Santa Cruz Warriors, The Ducks, And Guangzhou Loong Lions
Jeremy made his return to the NBA, the Warriors planned to sign him and secure his G League rights, but they were unable to obtain a clearance letter from the Ducks.
On January 9, 2021, Santa Cruz announced the addition of Lin to their team after the NBA passed a new rule, allowing NBA teams to designate one 5-year NBA veteran to fill a spot on the Warriors' G League team.
After playing 9 games, averaging 19.8 points and 6.4 assists, Lin announced his return to Beijing Ducks on June 11, 2021. He got hospitalized in Shanghai in September as he suffered from Covid-19. However, even after his recovery, he struggled to play. He reported that he felt tired and couldn't breathe.
Jeremy signed with the Guangzhou Loong Lions for the 2022-23 season. He got fined for $1,400 on December 2, 2022, for the statement he made about quarantine hotel-related facilities.
He left the team on December 29 after playing seven games for the team, averaging 6.9 points, 2.3 rebounds, and 2.1 assists per game.
Racism
The basketball player has been subjected to racial slurs and issues regarding his Asian heritage throughout his basketball career.
During his Harvard career, he has been called names like 'Wonton Soup,' 'Open Your Eyes,' 'Go Back To China, and many more.
On top of that, many media and publications have used the ethnic slur 'Chink' to describe him.
A well-known boxer tried to undermine his success in the 'Linsanity' period saying the hype is solely because he's Asian and not his hard work.
ESPN wrote an article under the headline 'Chink in the Armor,' which they apologized for after the Asian American community's outcry. An editor in The Times even wrote that racial profiling might have led to his recruitment in the NBA.
The Linsanity Period
The Taiwanese American Player grew in popularity during the 'Linsanity' period. The cultural phenomenon started when he made a three-pointer for the Knicks, leading them to a win with not even a second remaining in the game.
The former Knicks player's jersey sales went up like no other's and soon became the bestselling Knicks jersey.
The audience for NBA games in China grew relatively larger too. He became the first New York-based team athlete to appear on a consecutive Sports Illustrated cover.
Also, there were food and drinks after his name. On top of that, a documentary film titled 'Linsanity' was aired at several film festivals. Even Ben and Jerry's ice cream introduced the 'Lin-Sanity' flavor.
Dreads
Lin explores a lot with his hairstyle. He changes it very often. He even went for dreads.
Lin believed that his dreads were a form of honoring African-American culture. He has witnessed his native Taiwanese culture appropriated in America and wanted to show respect to the place's culture that gave him a home.
Love Life And Relationships
As of 2023, the former NBA player is unmarried and not known to have been linked with anybody. While he was in the Knicks, he was rumored to have dated Kim Kardashian, which he denied.
Reportedly, a Taiwanese fan also shared that she and Lin were married, but the player was confused as he didn't even know her.
Net Worth And Salary
As of 2023, the player is worth $36 million and used to earn around $15 million from the previous team.
He would've been worth more, but he declined many sponsorship and deals during the Linsanity period stating that his main objective was to play the game and that earning sales and money was secondary.
However, he has endorsed brands like Volvo, Nike, Steiner, and Adidas throughout his career. His endorsement with Nike ended in 2014, and he currently endorses Adidas.
Social Media Presence
The former NBA player appears to be active and shares many adorable pictures of his family and friends on his socials. He is followed by some top celebrities like Stephen Curry and Justin Bieber.
He has voiced his concern about racism and the importance of the BLM movement in America. On top of that, he also donated and raised money for charity.
Jeremy is available on Instagram under the handle @jlin7 and on Twitter @JLin7.
Instagram: 1.9m followers
View this post on Instagram
Twitter: 2.3m followers
Popularity
Being one of the few Asian Americans to have played in the NBA, he has certainly earned millions of fans. He is also popular for his 'Linsanity' period.
The above image gives information about the fluctuating trend of Jeremy's popularity based on Google searches in the United States over a year.
Frequently Asked Questions
How many rings does Jeremy Lin have?
Jeremy Lin has one championship ring.
What nationality is Jeremy Lin?
Jeremy Lin is an American national. His parents were Taiwanese immigrants.
What did Jeremy Lin major in at Harvard?
Jeremy Lin graduated from Harvard University in 2010 with a major in economics. He scored a 3.1 grade point in aggregate.