Former figure skater Jessica Dube and her husband Dominique Blanchette welcomed a baby girl on June 2023. The couple is living a blissful married life.
Dube's husband Blanchette advises in business development, and the pair are now looking forward to a new chapter of their relationship, parenthood.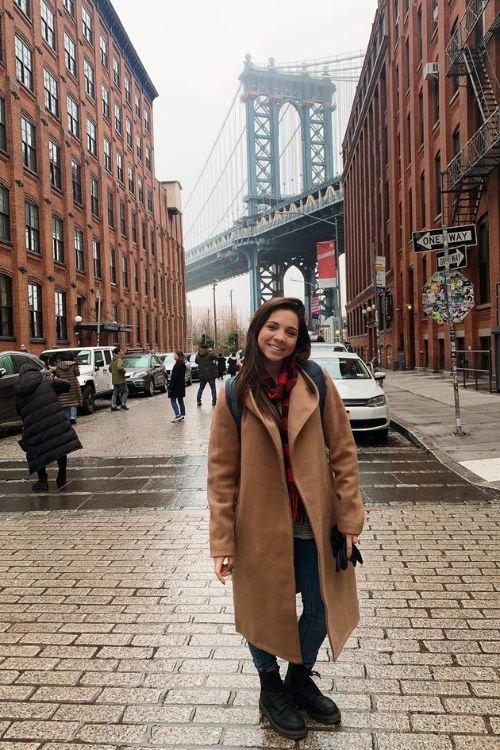 Jessica Dube is a Canadian former professional figure skater who was born on October 29, 1987. Dubé was only four years old when she started figure skating.
She eventually started pair skating professionally and spent a few seasons competing alongside Samuel Tetrault.
They earned silver in the Junior Grand Prix Final in 2002–03 and also the title of Canadian junior champions.
However, she is best known for her pairing with Bryce Davison. The pair performed with much grace and elegance during their prime years. They also represented Canada at the Winter Olympics in 2006 and 2010.
Dubé won the 2012 Canadian national silver medal with later partner Sébastien Wolfe.
The skater is a hardcore Potterhead, and she even threw a Harry Potter-themed Halloween party at her house in 2022.
She retired on January 9, 2013, and she now actively grooms new talents as a figure skating coach.
Jessica Dube Husband, Dominique Blanchette
Dube has been happily married to her husband, Dominique Blanchette, for a while now. The couple have reportedly been dating since 2021.
The couple is currently residing in Montreal, Canada. Dube moved there after her retirement from figure skating.
Jessica's husband, Blanchette, is working as a Collective Person Insurance Advisor for the company VotreConseiller.net – Assurance Collective Inc.
Simultaneously, he also looks after the Business Development at Protexio. He was born on August 21, but his age has not yet been disclosed to the public.
Blanchette looks like someone who places the family in very high regard. His Facebook is filled with pictures of his family.
Her husband also loves going on walks on the beaches, particularly on less frequented shorelines.
In June 2023, the couple happily welcomed their baby girl, Elsie, bringing immense joy to their family. The godmother of their daughter is Kariane Mallet.
Dube's husband loves her very much, and the couple are inseparable. They are always seen together, be it while going on trips or attending family functions.
The Cut On Her Face, Which Almost Ended Her Career
As elegant as it may seem, the sport of figure skating is very dangerous. On February 8, 2007, Dube was slashed in the face by her partner Davidson's skate.
It was at the time when the pair was doing the side-by-side flying camel that the incident occurred.
The maneuver requires both skaters to spin side by side on one leg with the other leg extended. This occurs as the razor-sharp blades, which are merely an eighth of an inch wide, whirl at a remarkable speed of 60 miles per hour.
During the third revolution of the flying camel, Davison moved in too close, and his skate slashed Dube right below the left eye.
The left side of her face was sliced from the nose almost to the ear, which was a gruesome sight to witness.
The skater needed about 83 stitches in order to keep her face together. However, she did come back to skating just after 10 days.
She had a nasty scar on her face at the time, but she refused to feel humiliated by it.