A Canadian outdoor writer, a professional big game outfitter, television producer, and host for many hunting shows, Jim Shockey wife Louise has passed away.
At least that is what it appears per a social media post from her daughter Eva.
Jim Shockey was born in Saskatoon, Saskatchewan, Canada. He had a notable athletic career, starting as an All-American swimmer at university.
Later, Shockey represented his country by playing on the National water polo team for six years.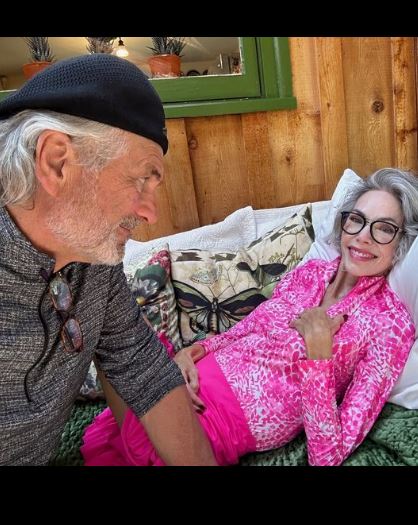 Shockey's involvement in water polo led him to participate in both the 1978 and 1982 World Championships.
However, he couldn't attend the 1980 Olympics due to the international boycott against Russia, which was a significant event during that time period.
In addition to his sports career, Shockey is recognized as one of the world's foremost experts on Ethnocentric Folk Art forms from Western Canada.
This indicates his expertise and interest in the traditional art forms of the region.
Jim Shockey Wife Louise Shockey Was An Actress
Louise Shockey was an essential part of the Shockey family.
She was married to Jim Shockey, a well-known figure in the outdoor and hunting world.
The couple shared many experiences together, including the joys and challenges of life.
Shockey got married in the early 1980s to Louise, who was an actress, and the couple had two children, Branlin and Eva Shockey.
Both Branlin and Eva Shockey joined their parents in Shockey's hunting and entertainment business.
The Shockey family shared a close bond and supported each other through thick and thin.
Louise had faced a tough battle against late-stage lung cancer. This was discovered in November 2021, and fighting this kind of cancer was really hard.
Despite facing such a serious health challenge, Louise remained strong and determined.
She underwent difficult treatments like chemotherapy and immunotherapy to fight against the cancer.
Sadly, Louise has passed away.
Louise's daughter Eva shared a picture of her with the caption, "My Mama is a Heavenly Angel 🙏🏼🤍."
Facts About Louise Shockey
1. She was a professional ballet/jazz dancer, actress, and model.
2. Actor Tom Selleck tried to date her for months, but she chose Jim instead.
3. She spoke French fluently French.
A Brief On Jim Shockey
Shockey was a member of the Pro Staff or a brand ambassador for several well-known companies and brands, including Leupold Optics, Stealth Cam, Nosler, Crosman/Benjamin, Yeti Coolers, Christensen Arms, and Bowtech.
In addition to his association with these companies, Shockey became the co-founding partner of BookYourHunt.com in May 2016.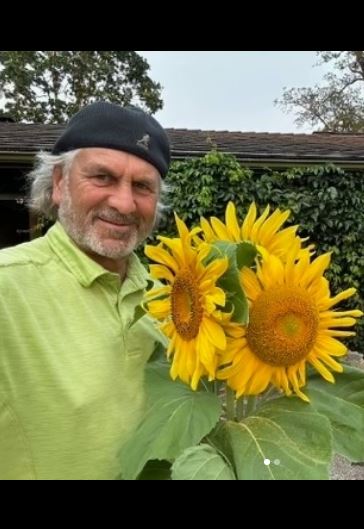 BookYourHunt.com is an online marketplace for hunting trips, and Shockey believed that the company's focus on transparency and ethical hunting, as well as its innovative approach to connecting outfitters with hunters, would benefit the hunting industry for years to come.
Kids
Daughter Eva Shockey
Eva Shockey was born on January 5, 1988, on Vancouver Island, Canada, into a family deeply passionate about hunting and the outdoors.
Her parents, Jim Shockey and Louise Johann, were avid hunters and outdoors enthusiasts.
Eva's journey into hunting began when she was around twenty years old, marking a significant turning point in her life.
Before embarking on her hunting adventures, Shockey had a different passion – competitive Latin ballroom dancing. She excelled in dance and shared her expertise by teaching others.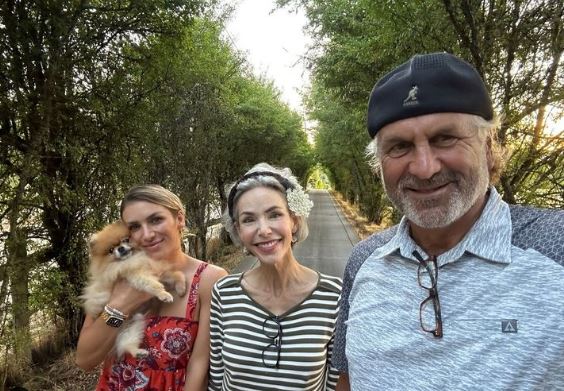 On June 20, 2015, Shockey married Tim Brent, a former professional hockey player, and their union marked the beginning of a new chapter in her life.
This chapter took a joyful turn when, on January 12, 2017, she welcomed a baby girl into the world, naming her Leni Bow Brent.
Son Branlin Shockey
Jim Shockey's son, Branlin, has established himself as a producer and boasts a substantial presence on social media platforms.
He is recognized for his work on various projects, including "My Outdoor Family" (2019), "Jim Shockey's Uncharted: Yukon" (2019), and "Jim Shockey's Uncharted" (2014).
In his personal life, Branlin is happily married to Ashley Shockey. Together, they are parents to two children, Flynn Jet Shockey and another child born on March 31, 2017.
Branlin's dedication to his family and his contributions to the world of outdoor entertainment highlight his multifaceted life.
After his mother's passing, Branlin posted her picture with a heartwarming caption.