Jimmy Johnson's wife, Rhonda Rookmaaker, married the two-time Super Bowl-winning coach in 1999. Johnson and Rookmaaker were previously married before exchanging their vows.
Before tying the knot with Rhonda, Jimmy had claimed he wanted to live alone, but the former hairdresser certainly swayed his opinion. Previously, in an interview, Rhonda revealed Jimmy was the moodiest man she knew.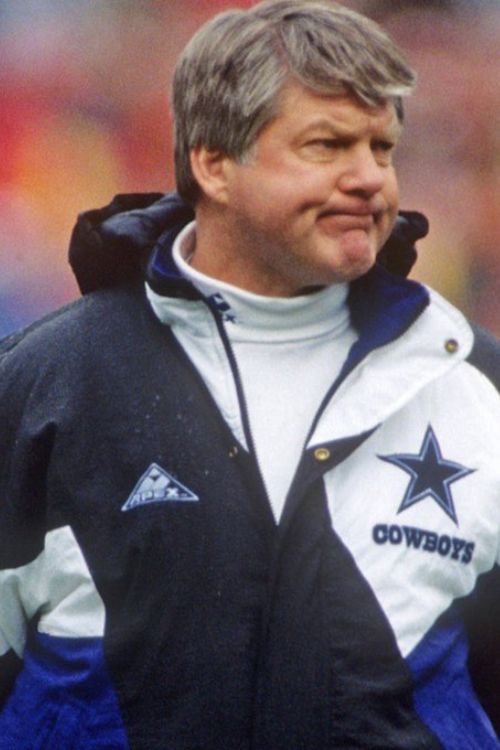 After retiring as a head coach in 1999, Jimmy joined Fox Sports as a TV studio analyst. He has been featured as a commentator for Fox NFL Sunday.
Recently, Jimmy's former player, Troy Aikman, pushed Johnson to be added to the team's Ring of Honor. Despite winning two Super Bowl titles with the Cowboys, Johnson hasn't been given the due recognition cause of his controversy with the team owner, Jerry Jones.
Jimmy Johnson Wife, Rhonda Rookmaaker
Jimmy Johnson's wife, Rhonda Rookmaaker, met the former football player in 1984 while working at Coral Gables salon as a hairdresser.
At the time, Jimmy had just joined the University of Miami as their head coach. He was also a married man and had been for 21 years to his college sweetheart, Linda Kay.
But five years later, the former couple filed for divorce as Jimmy no longer had time for marriage after joining the Dallas Cowboys as their head coach. Jimmy said he wanted to live alone.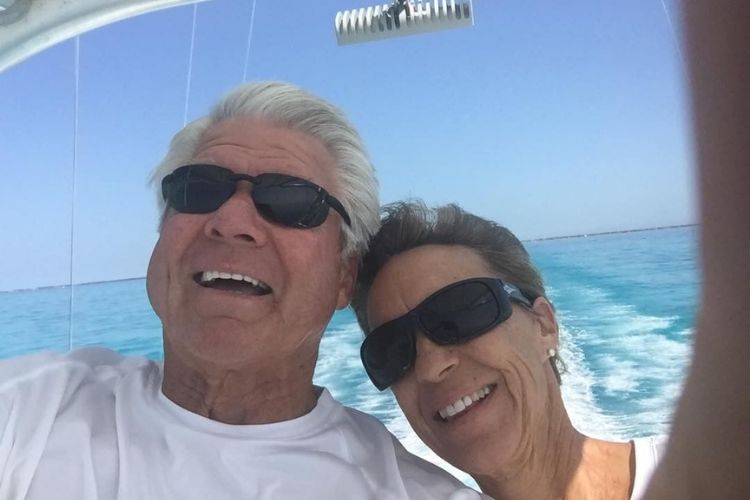 The sports analyst further added that he no longer needed the social prop of a spouse. But Jimmy didn't remain true to his words, with Rhonda shortly following him to Dallas.
The couple moved to South Florida after Jimmy left the Cowboys after winning two Super Bowl titles. Jimmy and Rhonda were engaged in 1998, and Johnson was about to announce his engagement in the same news conference in which he was to announce his retirement.
But he had a change of heart and decided to stay one more year at Miami. In July 1999, he finally tied the knot with Rhonda after 15 years of their first meeting.
The wedding ceremony was a private affair and took place at Johnson's oceanfront home in the Florida Keys. It was the second marriage for Johnson, 56, and Rookmakker, 45.
Jimmy Johnson And Wife Rhonda Rookmakker Kids
Jimmy Johnson and his wife, Rhonda Rookmakker, do not share kids. But the former Cowboys head coach does share two kids with his ex-wife, Linda Kay.
Jimmy Johnson has two sons from his first marriage with Linda. The boys, Chad and Brent Johnson have a good relationship with their dad despite their parents going their separate ways.
His younger son, Chad Johnson, has been vocal about his alcohol and drug abuse, which led to him establishing Tranquil Shores, an addiction recovery center in St. Petersburg.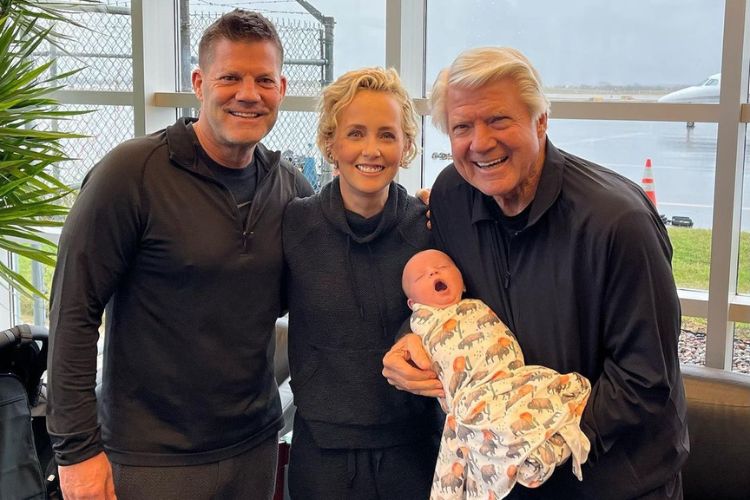 In an interview, Chad said his struggle with addiction began as a teenager. He battled addiction for 20 years before establishing Tranquil Shores.
Even during his addiction phase, Chad was a successful stockbroker, but at the end of each day, only alcohol would be in his mind.
Chad said he took advice from his father before establishing his business. Jimmy advised his son if he wanted to have a successful business, he had to create an atmosphere where people were confident and fulfilled.
Chad is also a regular on his father's Instagram handle. Jimmy had shared several pictures of Chad with his wife, Mary, and their son Cooper. Jimmy previously shared a cute photo of his grandson holding his book, Swagger.