Joan Laporta is estimated to have an estimated net worth of $2- $5 million from his involvement in various projects over the years.
Aside from being the president of FC Barcelona, Laporta is an experienced lawyer and politician.
His law firm, Laporta & Arbos, which he set up with a fellow advocate, Xavier Arbos Codina, is well-reputed in Spain. It has been actively serving several notable clients since 1988.
So, overviewing his overall career, one can confirm his primary source of income is his legal practice.
Joan Laporta Estruch, better known as Joan Laporta, is the current president of one of the famous soccer clubs, FC Barcelona. Born in Barcelona, Laporta had been a staunch club supporter since childhood.
In 1997, young Laporta started a group named Elefant Blau (Elephant Blue). Following that, he began a campaign against the then president Josep Luiz Nunez, which culminated in issuing a vote of no confidence against him in 1998.
Previously, Laporta won the club's presidential election in 2003 and served as its president from 2003 to 2010. He assumed office again on March 7, 2021, succeeding the former president Josep Maria Bartomeu.
Joan Laporta's Net Worth
As mentioned above, the Spanish soccer club executive has an estimated net worth of $2- $5 million. His source of income includes his legal career, endorsement deals, club salary, etc.
Laporta started his legal career as a young lawyer in the eighties after earning a degree in Law from the University of Barcelona in 1984.
His law firm, Laporta & Arbos, later became one of Barcelona's most trusted legal service providers, through which he made a lot of money.
As his influence grew, he involved himself in many other projects within Barcelona.
Laporta began his political career after joining the Independence Party in 1996. In 2010, he became the MP of the Parliament of Catalonia, representing Catalan Solidarity for Independence, a party supporting Catalan secession from Spain.
Moreover, he was the city councilor of Barcelona for four years, from 2011 to 2015. Despite his various activities, most of his earnings came through his legal career spanning over three decades.
Joan Laporta Family
Joan Laporta was born to his parents, Joan Laporta Bonastre and Maite Estruch, on June 29, 1969, in Barcelona, Spain. Besides, not much is known about his early life and family background.
However, he did his schooling in Barcelona and has spent his whole life as one of the most influential people in his hometown.
His parents sent him to pursue an undergraduate degree in Law at the University of Barcelona. He later obtained his LLM degree from Abat Oliba CEU University in 1986.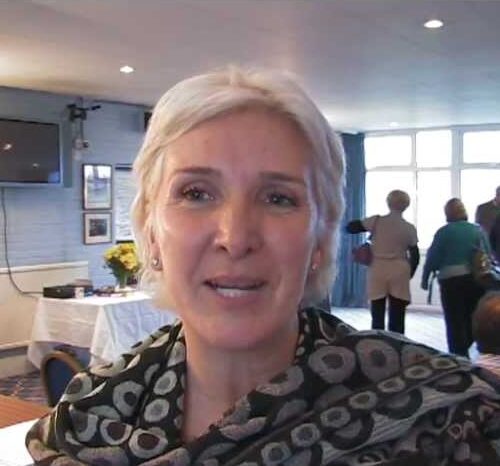 Speaking more of his family, he was previously married to his wife, Constanza Echevarria. She is a sister of Alejandro Echevarria, who was a board of directors member when Joan Laporta was the club's president in 2003.
Together, Joan and his wife had three sons.
Constanza gave birth to their oldest son, Pol Laporta, in Barcelona on August 17, 1993. He is a professional soccer player who primarily plays as an attacking midfielder. However, he is not with any club at present.
Similarly, their second son, Guillem Laporta, was born on March 29, 1997, and is also a professional soccer player.
Joan Laporta and his wife, Constanza, unfortunately, separated in 2008.