Joe Cullen wife, Toni Louise, has embarked on a journey of love, building a strong marriage and a beautiful family with the veteran darts player. And they never shy away from showing it to the world.
The story of Joe and Toni is a heartwarming testament to the power of commitment and companionship.
This article takes a look into their story, exploring their married life and the joys of parenthood.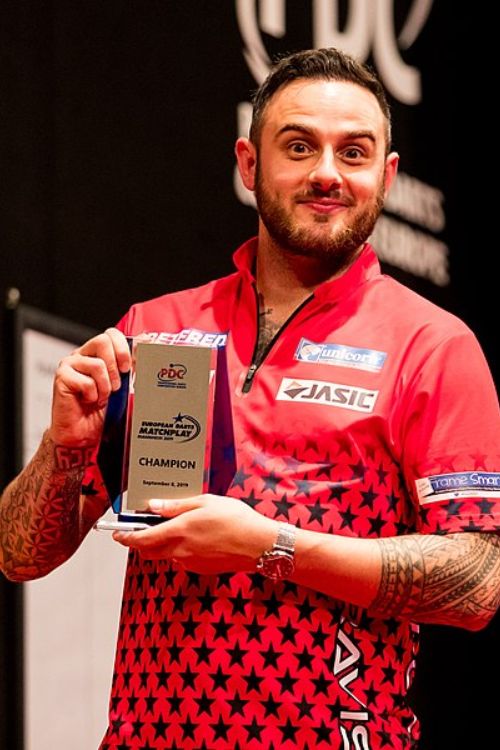 Joe Cullen is an English professional darts player born on 13th July 1989 in Bradford, England. He plays in Professional Darts Corporation (PDC) events.
Although Cullen started playing darts in 2006, he first came to prominence in 2008 when he qualified for the UK Open. He is currently ranked 14th in the Darts world rankings.
The player has qualified for the PDC World Championship thirteen times. However, he won his first televised title at the 2022 Masters at the Marshall Arena in Milton Keynes, England.
Cullen decided to leave his job as a postman in 2009 to concentrate on a career in darts. Similarly, the English professional won three Youth Tour tournaments in his early career.
It was at the 2016 UK Open that Cullen reached his first major quarter-final. Likewise, he won his first PDC Pro Tour title in 2017.
Joe Cullen Wife: Toni Louise
Toni Louise has been Joe's biggest supporter. Her encouragement and belief in Joe's abilities have undoubtedly played a significant role in his success.
Toni is NHS GP Healthcare Assistant by profession. A General practitioner (GP) is responsible for treating all common medical conditions and referring patients to hospitals.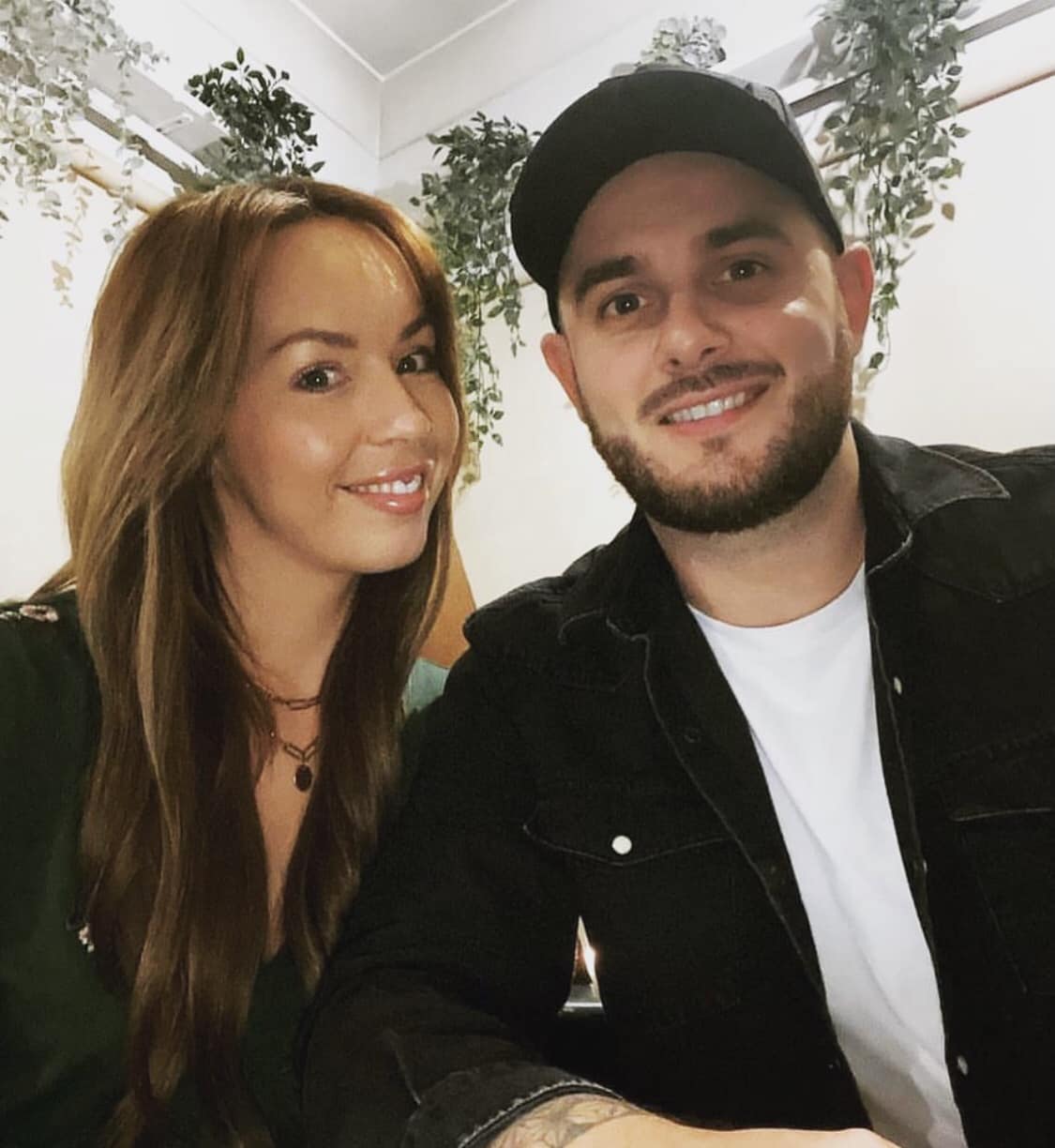 Toni also contributed as a frontline worker during the COVID-19 pandemic. She worked in several Covid clinics throughout the period.
Working is never a chore for the healthcare professional as she loves what she does and who she works with. She's duly fulfilling her role in looking after patients in the community.
As someone from the medical field, Toni is concerned about her nutrition and overall health. The fitness fan occasionally shares photos of her diet plans on her Instagram feed.
Joe Cullen: Married Life And Kids
Joe Cullen and Toni Louise's love story probably began during their teenage. Reportedly, the pair have been together for almost seventeen years, dating since 2006.
Likewise, their connection grew stronger with each passing day. Joe found not just a partner in Toni Louise but also a pillar of support and strength.
Joe and Toni tied the knot on 16th November 2013 in a heartfelt ceremony surrounded by family and friends.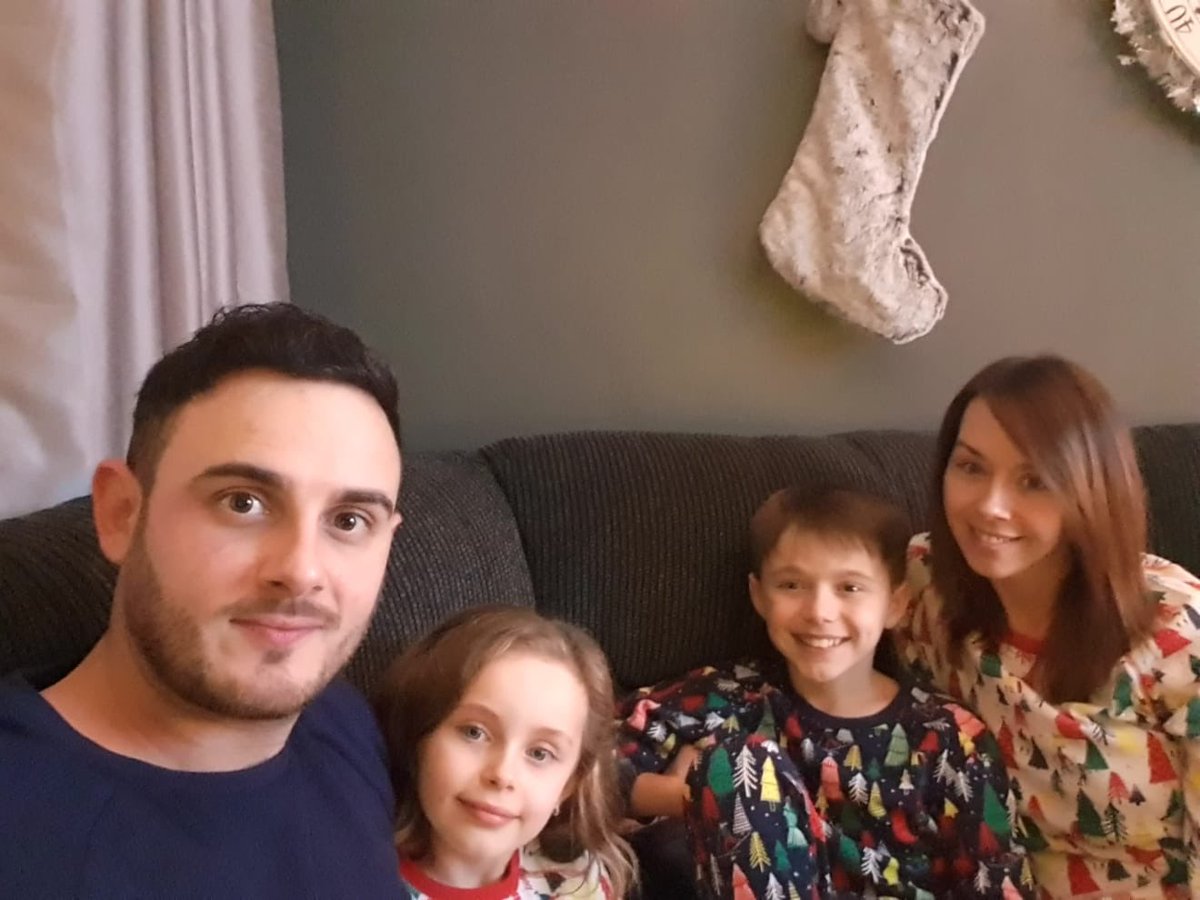 From that day forward, they commenced a journey that would see them through life's highs and lows, always standing by each other's side.
Last year, the couple celebrated their nine years of togetherness. Joe shared a picture of him and his wife on his Instagram on their big day.
The joy of their married life reached new heights with the arrival of their children. Cullen and his wife welcomed their first child on 2008 April 12, a boy named Travis.
Again, the family grew larger with the birth of their baby girl, Lucy, on October 3, 2012. The pair gracefully embraced the responsibilities of parenthood.
Travis is an avid soccer fan and supports the EPL club Manchester United. He is following in his father's footsteps and has already participated in local darts tournaments.
Similarly, Lucy loves cheerleading and dancing and showcases her skills competitively.
The family of four frequently goes on vacations and outings. Also, the kids sometimes travel together with the player and get to enjoy the tour of different cities.
Overall, team Cullen lives happily with a comfortable and beautiful lifestyle while inspiring others to cherish their relationships and the beauty of building a family together.