Sarah Mahmoodshahi, the wife of Joe Haden, is a dedicated housewife who has chosen to prioritize her kids and family on a full-time basis.
Former American professional football player Joseph Walter Haden III was born on April 14, 1989. He had a successful career as a cornerback in the National Football League (NFL).
Joe's football journey began at his high school, and he later played college football for the Florida Gators, where he achieved unanimous All-American honors.
The player started his professional career in football after being selected by the Cleveland Browns in the 2010 NFL Draft.
Haden made his official regular season debut as a professional player in the season-opener against the Tampa Bay Buccaneers.
During the game, Haden showcased his skills by contributing two tackles and a pass deflection. Notably, he also earned his first start as the Browns' kick returner during the game.
Haden later joined the Pittsburgh Steelers and debuted against his former team, the Cleveland Browns.
He played for the Pittsburgh Steelers for five seasons before retiring from his football career in 2022.
Joe Haden Wife: Sarah Mahmoodshahi
Joe Haden's wife, Sarah Mahmoodshahi, is a dedicated wife and mother who has focused on her husband and children.
Sarah was born and raised in Great Falls, Virginia, to Iranian-born parents. Even though she has not revealed much about her parents and life before marriage, she once posted a heartful message to her mother on Mother's Day.
"Happy Mother's Day to my beautiful mom! I am so lucky I have you as a mother, and I thank you every day for showing me the best example of what a mother should be."
Sarah Mahmoodshahi also has a brother named Reza Mahmoodshahi, who currently lives in San Francisco, California.
Reza attended Cornell University and later graduated from Carnegie Mellon University. The sibling duo shares a close bond.
Sarah And Joe Met In 2010
Sarah Mahmoodshahi and Joe Haden's love story began at an Alicia Keys concert in Washington, D.C., on March 25, 2010.
They were introduced to each other by a mutual friend who had invited them to the event.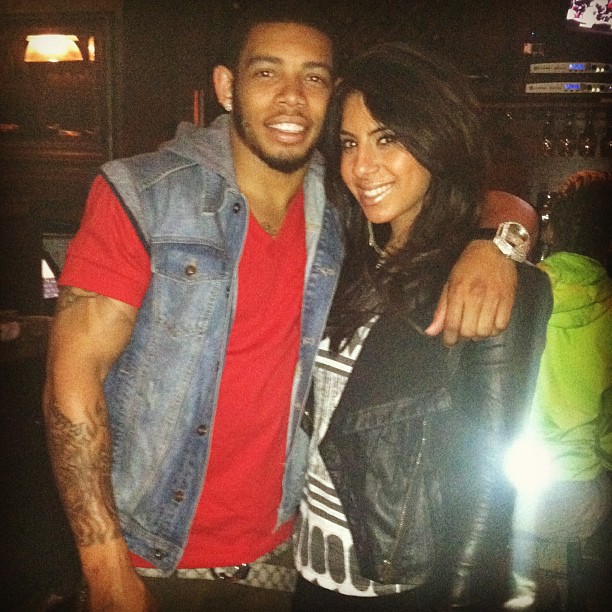 Later they began dating and tied the knot on June 29, 2013, at Fontainebleau Miami Beach, a cherished destination for the couple.
The wedding festivities included two ceremonies, one Christian and one Persian, representing the blending of their backgrounds and traditions.
Sarah Is A Full-Time Mother
Sarah and Joe Haden's family expanded with the arrival of their two precious sons. In September 2016, they welcomed their firstborn, Joseph Ali Haden IV, also known as Joey.
Their second son, Jett, was born in January 2019, and as of 2023, he is four years old.
Sarah and Joe take immense pride in their role as parents and cherish the joy and love that their children bring to their lives.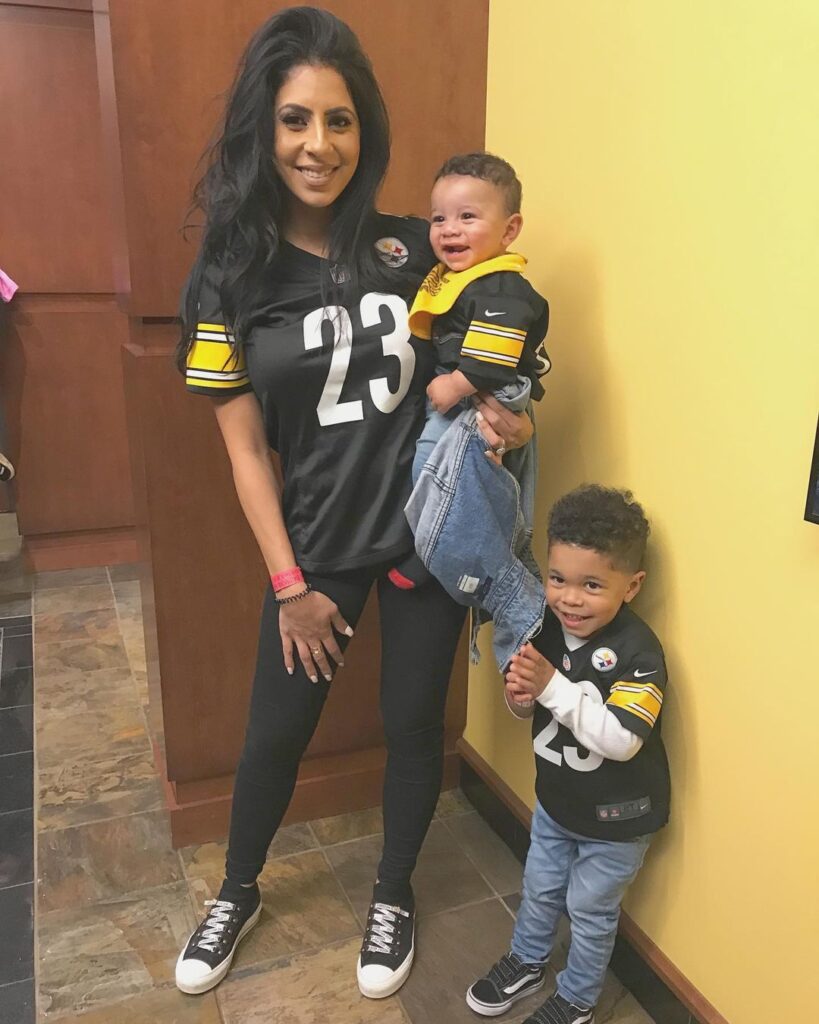 She has chosen not to pursue a career and fully focuses on her two children and husband.
Sarah has found happiness in her life with her partner and their two young children. Her role as a mother brings her great joy, and she has decided not to pursue any other career paths.