Jon Gruden has two brothers, Jay and James. Jay Gruden is four years younger than his older brother.
Both Jon and his brother Jay have coached for American football teams. Unlike his brothers, James has chosen a different career.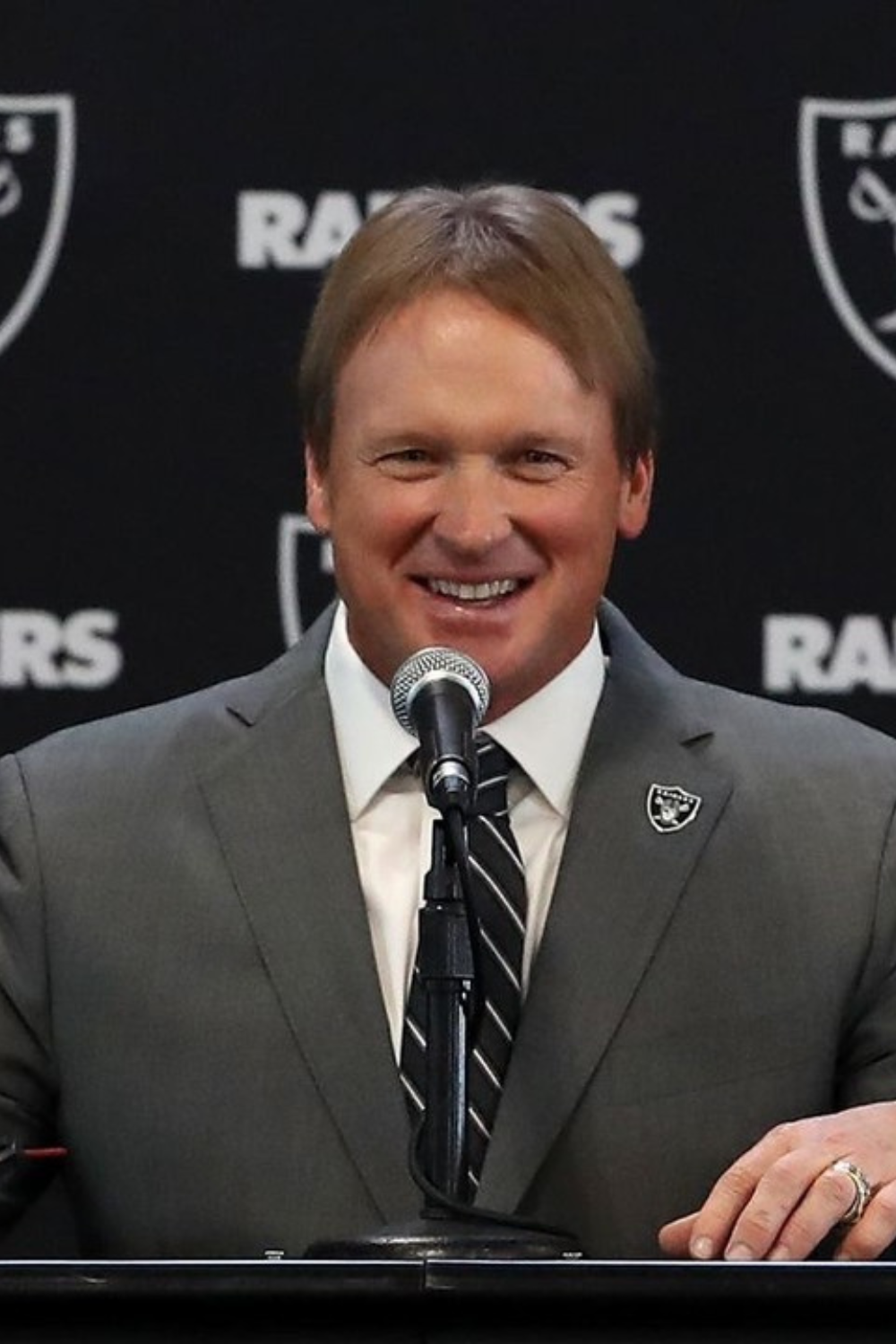 Jon David Gruden is a former professional football coach born in Sandusky, Ohio, on August 17, 1963. He comes from Slovene descent.
He attended Clay High School when he was 15 and graduated from the University of Dayton with a communications degree in 1986.
Jon started coaching in the 1985-86 season as an assistant coach at the University of Tennessee.
Later in January 1992, Gruden joined the Green Bay Packers, persuaded by his former boss as a special offensive assistant.
Additionally, in 1998, Jon joined Oakland Raiders as head coach and won the first division title since 1990. He took the team to new heights as a coach.
Moreover, he coached Tampa Bay Buccaneers as head coach from 2002 to 2009. He became the youngest head coach at age 39 to win the Super Bowl.
After the steady decline in coach Jon's performance in later seasons, he parted ways with Tampa Bay Buccaneers on January 16, 2009.
Gruden had established the Fired Football Coaches Association (FFCA) before his return to the Raiders on January 6, 2018, with a 10-year, $100 million contract.
Also, he started as a color analyst in May 2009 for ESPN. Since then, he signed multiple contracts extending his tenure to 2021, becoming the highest-paid personality at ESPN.
Jon Gruden assisted New Orleans Saints as a coaching consultant in May 2023 but never joined as a full-time member.
Besides, due to an email controversy released by The New York Times, he resigned on October 11, 2021.
Jon Gruden Brother Jay Gruden: Age Gap
Jon Gruden has two brothers, and his younger brother Jay Gruden has also played and coached in the NFL.
In contrast, his other brother, James Gruden, is a radiologist at UNC School of Medicine.
Jay Michael Gruden is also a former quarterback and football coach born in Tiffin, Ohio, on March 4, 1967.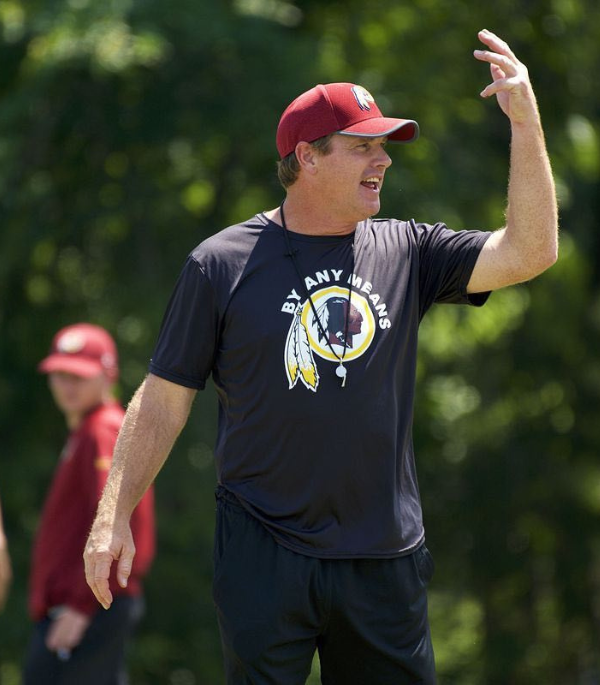 He started playing as a quarterback during his George D. Chamberlain High School days.
Later he joined the University of Louisville and graduated with extraordinary football records.
Before starting his coaching career, Jay Gruden played in Europe, NFL, and Arena Football League. He was awarded the league's MVP in 1992.
He began his coaching career with Nashville Kats as offensive coordinator in 1997.
Throughout his career, he coached in teams such as Tampa Bay Buccaneers, Florida Tuskers, Cincinnati Bengals, Washington Redskins, Jacksonville Jaguars, and Los Angeles Rams.
Jon Gruden Family Tree
Jon Gruden was born to his parents, Jim and Kathy Gruden, and grew up with his brothers in Sandusky, Ohio.
Jim had fulfilled different roles as a regional scout for professional football, quarterback coach, and director of player personnel at the Tampa Bay.
The eldest son, Jon Gruden, married his wife, Cindy, in 1991, and have three lovely sons together. His wife graduated from the University of Tennessee.
Also, one of his sons, Jon II, is the gold medal winner in the 2017 IPF World Classic Powerlifting Championships and has also coached for the Raiders.
Besides, Jon has been an inspiring and supportive father and husband for his family.