Many would be surprised to know that Jon Ritchie's wife, Marielle, and the NFL veteran both competed in Division I NCAA sports.
Thus, they were used to the routines and demands of being an athlete on a daily basis. It was an easy transition for Marielle to being a wife to a professional athlete.
The veteran's wife surely had to make some adjustments to the "always on the go" life when Jon was playing in the NFL.
NFLPA Player Representative meetings, NFL games, charity events, and organization functions were routine for the family.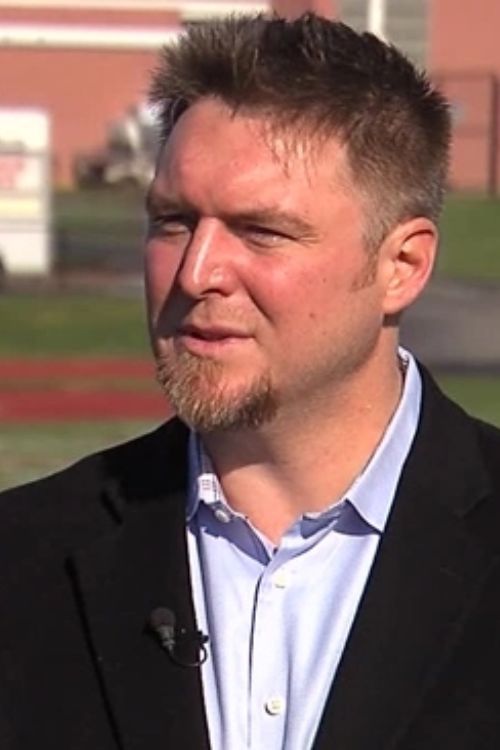 Jon Ritchie is a former professional American football player in the National Football League (NFL). Currently, he is a Broadcaster at SportsRadio 94WIP.
Born on 4th September 1974 in Mechanicsburg, Pennsylvania, he made a name for himself as a fullback in the league.
Similarly, the Stanford graduate was drafted 63rd overall in the third round of the 1998 NFL Draft by the Oakland Raiders.
Ritchie's seven NFL years were split between the Oakland Raiders and the Philadelphia Eagles.
Following retirement from his professional NFL career in 2006, Ritchie entered the broadcasting arena.
Jon Ritchie Wife: Marielle Ritchie
Jon Ritchie is married to his better half Marielle Ritchie. His long-time wife is a registered
nurse at the Commonwealth of Pennsylvania.
In 2002, Marielle graduated from the University of California, Berkeley, with a Bachelor of Arts, majoring in Integrative Biology.
She began her career as a Registered Nurse with Carlisle Regional Medical Center in 2013.
After six months on the job, she decides to become a stay-at-home mom to care for her children.
Later in 2019, Marielle resumed her job as a nurse at CHESTNUT HILL ALLERGY AND ASTHMA ASSOCIATES.
Since then, she has worked as a Registered Nurse for companies like BAYADA Home Health Care and Eagleville Hospital in Pennsylvania.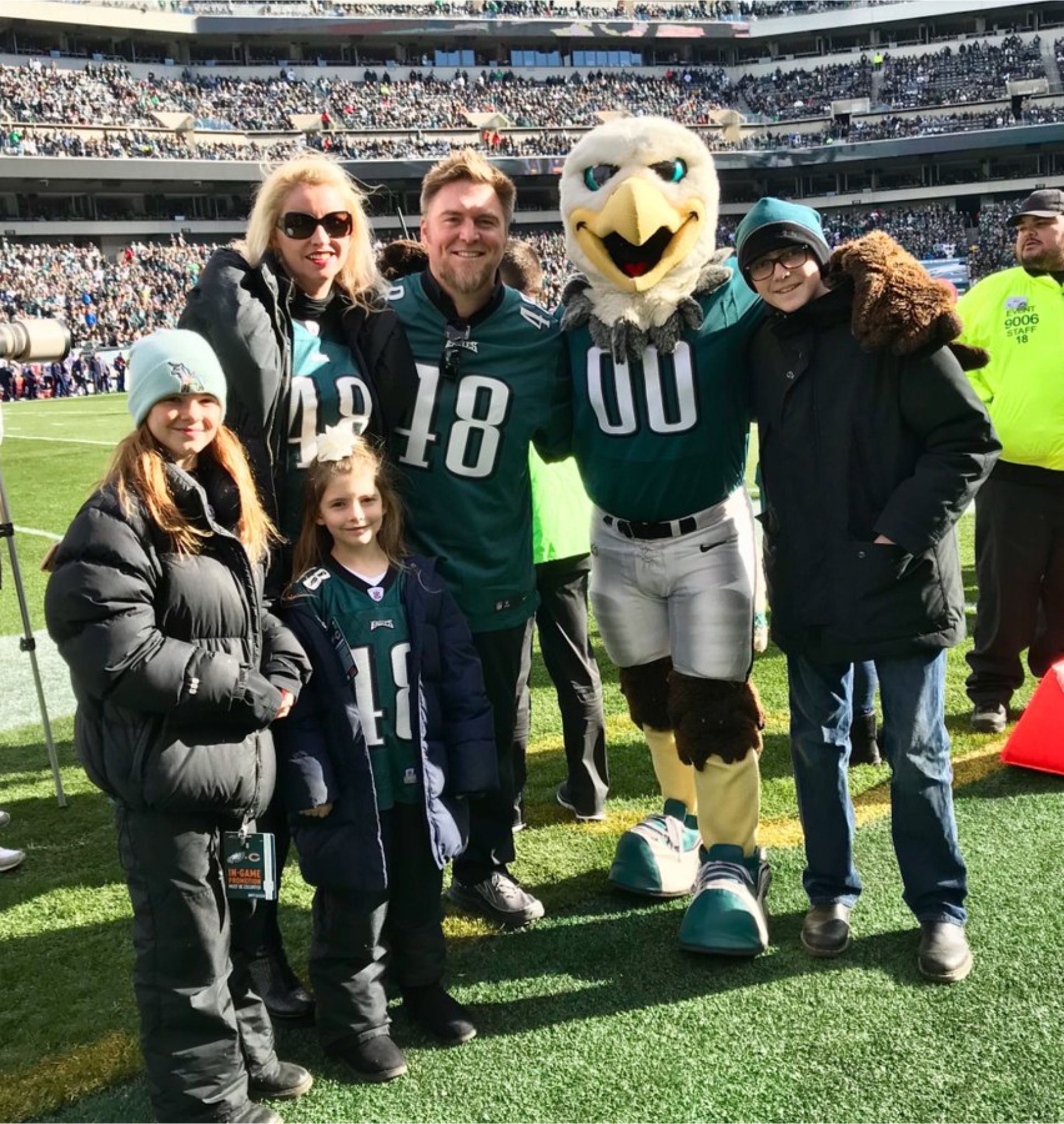 Jon and Marielle are blessed with three children together. Joe, the firstborn son, was born in 2005, while Marlowe came in 2007, followed by Mila in 2011.
In fact, Marielle was pregnant with their first child when Jon had his knee injury in the 2004 season. At the time, she was working at the Hospital of the University of Pennsylvania.
Furthermore, balancing work amid pregnancy fatigue and helping Jon with his knee recovery was challenging for her.
And now, Jon and his wife, Marielle, take out time for their kids and are seen going on vacation every now and then.
The Ritchie family goes to movies, bowling, play sports, and have fun adventures.
Moreover, they attend sporting events and enjoy watching the Tour de France and the Olympics.
Jon Ritchie: Post NFL Career
It has been an interesting journey for the former NFL player after retiring from football. Not only he became a media personality, but he also had a political affiliation.
Ritchie began a career in sports media right after being snubbed from playing due to his injuries.
He worked on television and provided his analysis on multiple programs. Some of them include ESPN's Outside the Lines, First Take, NFL 32, College Football Overdrive, and SportsNation.
The co-host of the Artie Lange Show on DirecTV, Ritchie was also an on-air talent for NBC Sports Network's Pro Football Talk and Fantasy Football Live.
Interestingly, Ritchie intended to run for the Pennsylvania State Senate in February 2016.
Although he won the Democratic nomination by write-in votes, he backed out from running in the general election.