An American artistic gymnast, Jordan Lucella Elizabeth Chiles, aka Jordan Chiles, was born on April 15, 2001, to her parents, Timothy and Gina Chiles.
Raised in Vancouver, Washington, by her devoted parents, her journey is enriched by the close-knit bonds of family.
Within her upbringing, the Chiles household fostered an environment of support and shared aspirations.
Alongside her four older siblings—Jazmin, Jade, Tajmen, and Tyrus—Jordan's path was paved with camaraderie and a shared sense of purpose.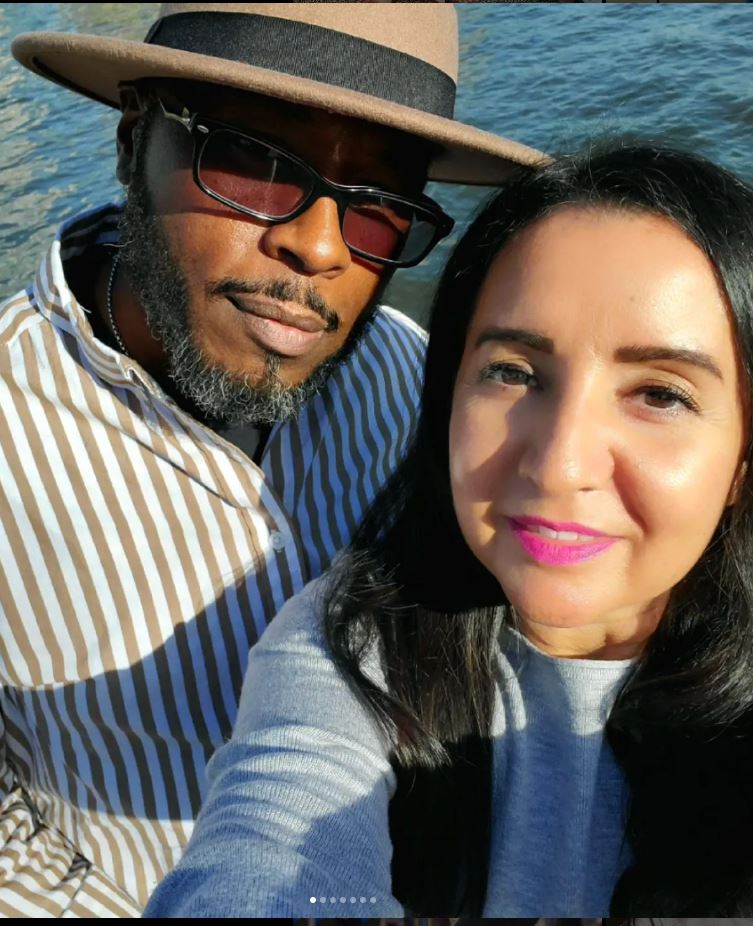 Her role as a sister is complemented by her status as an aunt to six nieces and nephews, a testament to the rich tapestry of family life that she embraces.
Her mother's Instagram account highlights this dynamic, revealing the joy and connections that define their extended family circle.
Jordan Chiles Parents: Meet Pastor Timothy and Gina Chiles
Father Timothy Chiles
Jordan Chiles' father, Timothy, attended Grant High School, and after graduation, he enrolled in Mt. Hood Community College.
Timothy Chiles holds a significant role as a senior pastor/apostle at the According to His Word Worship Center in Vancouver, Washington.
He has served in the position since October 2007.
His leadership in this capacity underscores his commitment to a diverse and inclusive community centered around the teachings of Jesus Christ and His Kingdom—a sentiment he aptly captured on his LinkedIn account.
Timothy Chiles' journey is enriched by a legacy of spiritual engagement. During his formative years, he embarked on a transformative odyssey, traveling across the nation to join his father in ministering at a multitude of churches and tent revivals.
This immersion into various faith communities cultivated a depth of experience that continues to influence his pastoral approach.
His musical talents and spiritual devotion converged as he dedicated nearly a decade to serving as a Minister of Music within his church.
This period not only showcased his musical prowess but also marked a crucial chapter in his personal and spiritual growth.
His dedication led him to become a licensed minister.
A pivotal milestone arrived in 2007 when Timothy Chiles played a foundational role in launching the According to His Word Worship Center- in Vancouver.
Mother Gina Chiles
Jordan Chiles' mother, Gina Chiles, stands as a prominent figure in her own right as a senior pastor at the According to His Word Worship Center in Vancouver, Washington.
Within the center, she marks her leadership role with a steadfast commitment to nurturing a thriving spiritual community.
Gina Chiles' impactful presence extends to her role as the senior pastor.
Grounded in a deep understanding of faith and dedicated to guiding others along a path of spiritual growth, her influence emanates from these foundations.
Beyond her ministerial duties, Gina and her husband, Tim, have cultivated a lasting and inspiring partnership.
Their enduring marriage, spanning over 29 years, is a testament to their shared values and mutual support.
Gina's dedication extends even further as she takes on the role of nurturing and mentoring the next generation of pastors.
Her commitment to training emerging spiritual leaders underscores her desire to pass on her wisdom and experience.
Jordan Chiles Parents On Her Athletic Journey
The support of her parents, Timothy and Gina Chiles, underpins Jordan Chiles' journey in gymnastics.
One memorable week when Gina Chiles was away on a business trip, Jordan's exuberance prompted her father to surprise her with a trip to the gym, evoking laughter and unexpected enthusiasm.
In a touching tribute on Father's Day, Jordan expressed profound gratitude to her father, celebrating his presence and support throughout her journey.
Meanwhile, Gina has exemplified remarkable dedication as her daughter's advocate.
She facilitated Jordan's dream of training at Simone Biles' gym in Texas, even making a cross-country move to ensure her daughter's aspirations were realized.
However, amidst their support, challenges arose.
Gina Chiles faced legal issues that temporarily separated her from the opportunity to cheer for her daughter in person due to COVID-19 restrictions.
Despite the challenges, the Chiles family's unity remains evident, with Gina's commitment to Jordan's success enduring even through adversity.
Gina Chiles' legal challenges stem from a case involving embezzlement, which led to a year-long prison sentence.
The charges revolved around her embezzling over $1.2 million from clients over four years.