The golf prodigy, Jordan Speirth has a brother, Steven Spieth who is a former athlete. Both the Spieth siblings grew up playing different games and enjoyed trying to beat each other.
A PGA Tour star, Jordan Spieth recently made headlines after he gave half of his sandwich to a fan in the FedEx Cup game.
Let's get to know Jordan's family – including his brother Steven Spieth, parents, and sister – who have been a cornerstone of his success.
Jordan Alexander Spieth is an American professional golfer who currently plays on the PGA Tour.
The former world number one in the Official Golf Ranking is a three-time major winner and the 2015 FedEx Cup champion.
Spieth was born on July 27, 1993, in Dallas, Texas. Later, he won the U.S. Junior Amateur twice in a row in 2009 and 2010.
Likewise, he continued to hone his skills by playing college golf at the University of Texas.
Spieth turned professional in 2012 and won his first PGA Tour tournament, the John Deere Classic, the following year.
Moreover, the Texas native has also won several Ryder Cup and Presidents Cups representing the US in international competitions.
Jordan Spieth Brother: Steven Spieth
Steven Spieth, born on January 25, 1995, carved his path in the realm of sports.
While his older brother gained fame on the golf course, Steven established himself in the world of basketball.
The six-foot-six small forward played college basketball for the Brown Bears at Brown University.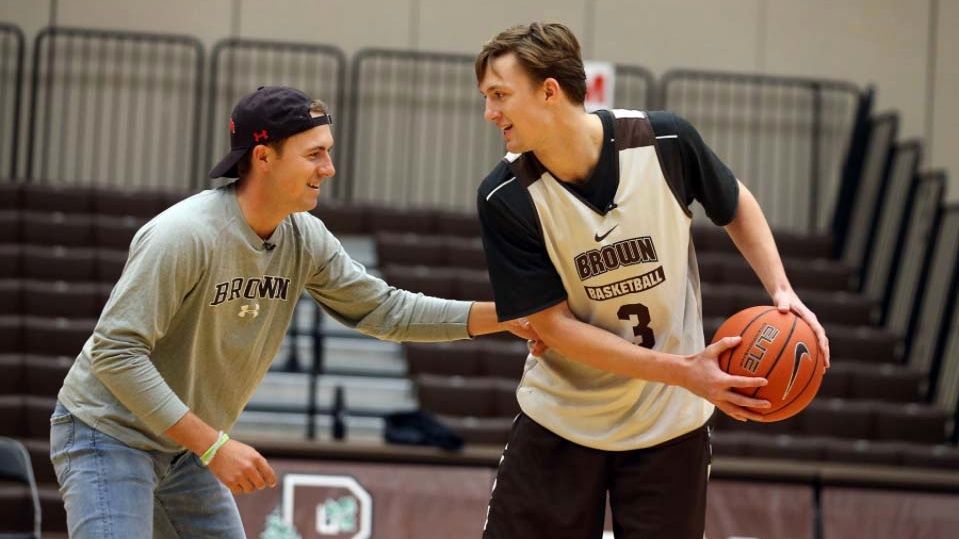 After graduating college in 2017, Steven played on the Dallas Mavericks G League affiliate, the Texas Legends.
He went on to play for various clubs in Argentina, Bosnia and Herzegovina, and Spain throughout his playing career.
Steven chose to pivot from a career in professional basketball to focus on his career in the business sector.
As of now, he is employed as a Sales Associate at Discovery Land Company. He is also associated with Driftwood Golf and Ranch Club.
Jordan Spieth's Sister Has Special Needs
The Spieth family's camaraderie extended to their sister Ellie, who has special needs. She was a premature baby born with an undiagnosed neurological disorder.
Ellie spent months in the hospital after her birth, before she was strong enough to go home.
In the Spieth family, Steven and Jordan were normal children whereas Ellie took lots of time and emotional resources.
However, Jordan stepped up to that despite his young age. He describes her as the funniest member of the family.
Nonetheless, Jordan's little sister is the source of his humility and maturity. Jordan has always been vocal about the impact Ellie has had on his life.
Moreover, Ellie changed his perspective on the importance of giving back to the community.
Jordan Spieth Parents
The player was born to Shawn and Mary Christine (née Julius) Spieth. He was raised in a close-knit family alongside his younger siblings.
Reportedly, his parents are high school sweethearts from Saucon Valley High School in Lehigh Valley, Pennsylvania.
His father, Shawn Spieth is the founder and the President of SCS Sports LLC. Previously, he worked as CEO and President at MVPindex.
Shawn is an MBA graduate from Lehigh University College of Business specializing in economics and marketing.
It was Shawn who introduced Jordan to golf. He enrolled him in golf lessons and used to take him to practices.
Jordan's mother on the other hand graduated from Moravian College with a computer science degree.
Christine worked as a network engineer at Neiman Marcus before the kids came into the picture.
Later, she worked at Jesuit College Prep School, where Jordan and Steven attended, for seven years.
Despite the hardships, the Spieths never stopped parenting all of their children. Their support has been instrumental in Jordan's pursuits.