Josh Johnson wife, Zina Johson, is a lead stylist for the apparel company Beat Mode. The NFL couple tied the knot in March after six years of dating.
Marriage was a long time for Josh and Zina. The Ravens QB shared the picture of what looks like his marriage ceremony on March 4, 2023.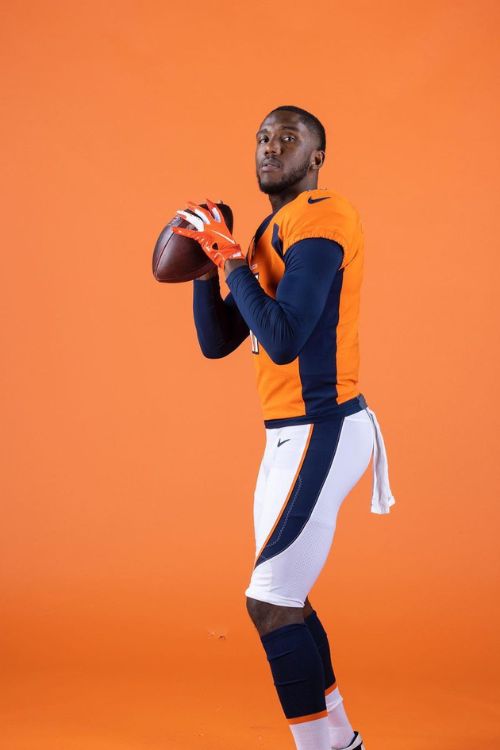 And even before tying the knot, the couple is a parent to a baby boy named Kassim Johnson.
Since his debut in 2008, Johsnon has played for 14 NFL franchises, most by any player in the history of its sport.
In the first week of May, Ravens broke the bank, making Lamar Jackson highest paid player in NFL history. At Ravens, Johnson is the fifth quarterback on the roster, with Tyler Huntley, Anthony Brown, and Nolan Henderson also being available.
Josh Johnson Wife Zina Johnson Is A Multi-Faceted Woman
Josh Johnson's wife, Zina Johnson, is a respiratory therapist and a stylist. Two different fields, but they are being navigated pretty well by Zina.
She might not share much information about her work as a respiratory therapist on Instagram, but Zina surely does share a lot about her fashion sense.
Zina is the lead stylist of the clothing company, BeastMode. The apparel company is under the ownership of former NFL player Marshawn Lynch, who in his heyday used to be nicknamed "God Mode."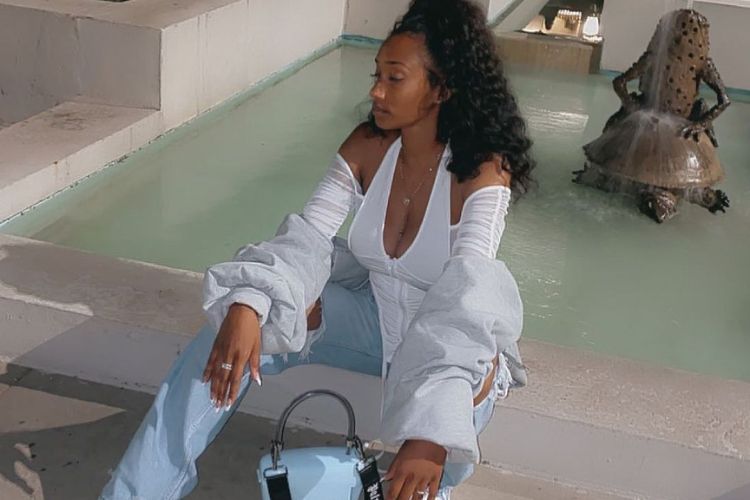 Along with promoting Beast Mode's designs, Zina also promotes clothes from her husband's apparel company.
The Ravens QB, Josh Johnson, runs the apparel company Family First. The company was established in 2016 after Italian designers wanted to collaborate with Josh and his foundation, the Fam 1st Family Foundation.
Family First and Beast Mode have previously collaborated, making Zina's life easier. Zina also loves collecting sneakers and is a self-described sneakerhead.
Josh And Zina Johnson Married Life And Kids
The NFL couple Josh and Zina Johnson began dating in 2015. One of the first photos of the couple came on Josh's 29th birthday.
Taking to Instagram, Zina shared an intimate post of her and Josh, captioning the post, "5/15 A King Was Born."
On the other hand, Josh only debuted his relationship with Zina on Instagram in 2022 with an appreciation video.
Though they haven't shared any wedding photographs, the couple hinted that they tied the knot on March 4, 2023.
Zina and Josh share the same set of snaps with the two rocking black dresses on their wedding day.
Zina And Josh Share One Son
The lead stylist of Beast Mode, Zina Johnson, announced her pregnancy on March 1, 2017. She shared a photo of her cradling the growing baby bump while dressed as an angel.
After the birth of her son, Zina took a break from Instagram for a while and didn't share any pictures for six months before returning in early 2018. This time with a cute baby boy.
The couple has named their child Kassim, and the little fella is a regular on his mama's Instagram handle. Just like his mom loves to collect sneakers, Kassim loves to collect caps.
Earlier this year, on April 6, the couple celebrated their son turning six by taking him to the Super Nintendo World at Universal Studios.