Judd Trump is an English snooker star who is also a former World Snooker Champion and currently the top-ranked snooker player as of October 2021.
Many snooker fans regard him as one of the most talented players in history. Throughout his career, Trump has won several accolades and multiple ranking events.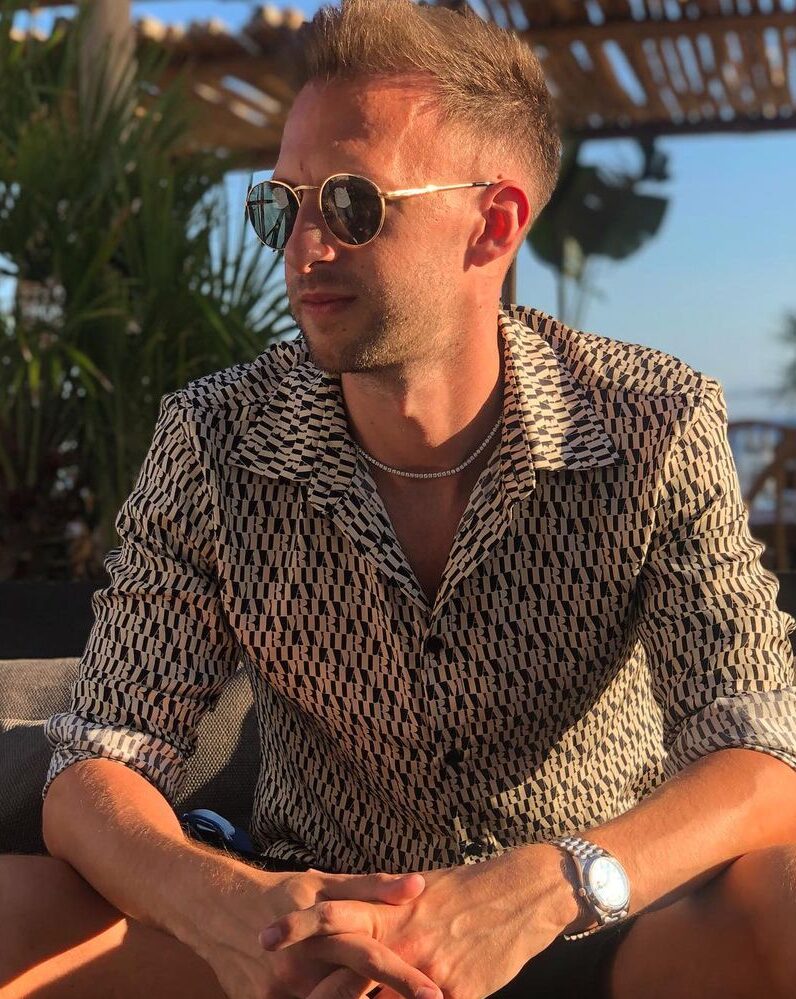 He has even defeated his childhood hero Ronnie O'Sullivan four times in two different events, once in the European Masters and thrice in the Northern Ireland Open.
He is known for his fast-paced gameplay, charming and funny personality, and ever-fresh haircuts.
Moreover, he is also the youngest player ever to qualify for the final stage of a ranking event. But what made him so successful? Is it his natural talent, or is it his untiring effort?
Let's find out in this article, starting with some quick facts.
Judd Trump | Quick Facts
| | |
| --- | --- |
| Full Name | Judd Trump |
| Birth Date | 20th August 1989 |
| Birth Place | Whitchurch, Bristol, United Kingdom |
| Current Residence | Chigwell, England |
| Nick Name | The Ace, Danny The Boy, The Ace in the Pack, Haircut 100, Stud Trump, and Juddernaut |
| Religion | Christianity |
| Nationality | English |
| Famous for being | Snooker player |
| Ethnicity | Caucasian |
| Education | N/A |
| Horoscope | Leo |
| Father's Name | Steve Trump |
| Mother's Name | Georgina Trump |
| Siblings | A brother (Jack) |
| Age | 34 years old |
| Height | 5 feet 9 inches |
| Weight | 147 lbs |
| Hair Color | Light brown |
| Eye Color | Brown |
| Build | Slim |
| Hobbies | Gym, Golf, and Cars |
| Favorite Destination | N/A |
| Profession | Pro snooker player |
| Marital Status | Dating Khadijah Misr |
| Kids | None |
| Net Worth | $500,000 |
| Merch | Judd Trump (Book) |
| Last Updated | December, 2023 |
Judd Trump | Early Days
The Ace was already beating his adult opponents when he was eight. Everyone who knew him said that Judd was a phenomenal young talent.
Judd's dad gave him his first snooker set when he was three. Three more years later, Judd won his first competition.
Three more years later, at the age of 9, his father took him to the local pool hall, where he got to play against much older opponents. He might have had a natural talent for snooker but playing with a much more aged opponent shaped his board view.
A kid does not have much logical thinking capacity even if he has natural talents, so the pool hall was a stepping stone.
A year later, at 10, he became the England U-15 Champion, defeating 14 and 15-year-old opponents.
At 13, Judd defeated a former world 8th ranked player, Mike Hallett (4-2), in the final match of the Pontin's Open held in Prestatyn.
Judd became the youngest player ever to make a 147 break during a competitive match in Leicester at the young age of 14. The record was held by Ronnie O'Sullivan, his hero and inspiration.
Moreover, he also reached the World Under-21 Semifinals. Pretty impressive for a 14-year-old.
Two years later, at 16, he became the youngest player to qualify for the finals of a ranking title. He qualified for the 2006 Welsh Open, facing off against the defending champion Shaun Murphy who he lost against.
Judd Trump Dating Life
Judd has dated many girls throughout his life, but he has yet to settle on one. He used to call himself a part-time playboy for a reason.
His most recent girlfriend is an Instagram model named Khadijah Misr. Not much is known about her, but judging by her looks, she is in her early 30s.
We can not state with certainty that they are still dating, but Judd has not been seen with another woman, so there is a possibility.
You might want to read about Heidi Stroble, Cole Hamels' wife >>
Judd Trump | Career
Early Career
He was flashy in the early days of his career and stardom; he liked to get the latest popular hairstyle and even described himself on Twitter as a "part-time snooker player, full-time international playboy."
Moreover, he was also an avid Gucci shopper; he was not a big money spender; he didn't gamble or spend money on expensive items, but Gucci was one of his weaknesses he could not resist.
Judd stated that his world ranking position and newly formed popularity mean he will have more female attention when he goes out.
"I can't drink too much or make a fool of myself… I've to be aware of what's going on," he further added.
At 19, he moved to Romford following his Career. He also broke up with his then-girlfriend during the process.
Professional Career
The Ace joined the professional tour in 2005 and has been on it since. He shows no signs of slowing down anytime soon.
At the 2006 Welsh Open, Judd reached the final event, making him the youngest player to do so. Moreover, he also got the last 48 of the China Open that season.
At the 2007 World Championship, he defeated James Wattana in the final round of qualification, making him the third-youngest person to reach the tournament's main stage.
He also became one of the only five players to reach the Crucible at 17.
Moving on to the 2007/08 season, Judd could not perform as incredibly well as he did. He reached only the top 32 of the Welsh Open that season.
Moreover, he did not qualify for the 2008 World Championship after losing the final qualifying match against Joe Swail despite leading the game with a 9-5 score.
Swail did not let Judd win another frame; the final score read 9-10 in Joe's favor.
Judd Trump first ranking title
At the 2011 China Open, Judd defeated former world champions Shaun Murphy and Peter Ebdon, reaching his first professional ranking event final. Judd was set to face Mark Selby in the finals.
Judd played an impressive match against an older opponent; he made his 100th century break and won the game (10-8).
This marked his first ranking title after six years of playing professionally. He won $82.5k and upgraded his ranking in the world snooker ranking, climbing to the top 16.
Following his first ranking title win, it didn't take long to win his second ranking event tournament. On 11th December 2011, Trump won the UK Championship against Mark Allen.
He defeated Dominic Dale in the round of 32 to eventually face Mark in the finals. The final score read 10-8 in favor of The Juddernaut.
Judd Trump | Net Worth
Judd has won a total of $7,571,573 from snooker tournaments. With that said, he currently has a net worth of over $10 million, as estimated by our experts.
He was other income sources such as ads, endorsements, and merchandise.
Though he spends a lot on expensive cars and branded clothing, he has also saved much of his earnings and might have invested some for his future.
Judd Trump's Family's support in his World Championship win
Judd Trump trashed John Higgins in the 2019 World Snooker Championship leading the score with double the points of his opponent (18-9). He dominated the play and made 7-century breaks during the 35 frames match.
Judd is still a young man, but don't let his looks fool you; despite his age, he has years of effort behind his success, paired with the support from his family.
In the post-match interview after winning the 2019 World Championship title, Judd stated that his father is the biggest snooker fan in the world; he watches every game.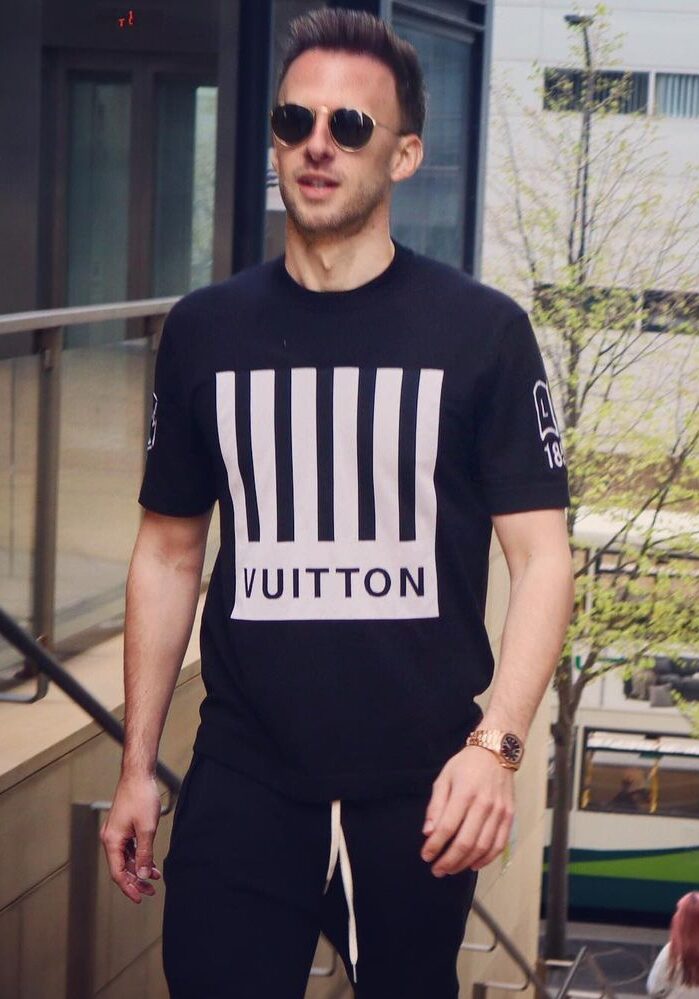 "So just to do it for him and my mom, for the sacrifices they made for me to be able to play every week, traveling across the country, working two jobs, it put it into perspective for me," he added.
Judd's dad would work as much as he could, barely spending any leisure time so that he could support his son's blooming snooker career.
The player used to work as a truck driver, but he also ferried Judd around the country for his tournaments.
Judd Trump on his brother
Judd's brother Jack is also fairly credited for Judd's World Championship title as he works as the brain behind Judd's decisions. Jack advises, helps, and accompanies Judd on his global tours.
"Jack will set the balls up, and I will not have any input; I will let him get on with it. He is making me work on things I would not have done myself," said Judd.
He also said that Jack puts him in difficult situations during the training sessions when he wants to pot simple balls all day long. This had conditioned him for what was come in the World Championship tournament.
After winning the World Championship title, he went to lift the Master title four months later. Judd once again stated that this feat was possible only because of Jack's insightful and practical training.
Judd recently sat down for an interview with Eurosports in October of 2021. He stated that it had been a very lonely 18 months without his brother Jack on the snooker tour with him.
Upon the return of his brother, he commented,
"It's just good to be able to have my brother back on tour. The last 18 months, even though I have been winning tournaments, it's just not the same enjoyment."
Judd Trump's Ranking Titles
2011 China Open – Mark Selby 10-8.
2011 UK Championship – Mark Allen 10-8.
2012 International Championship – Neil Robertson 10-8.
2014 Australian Goldfields Open – Neil Robertson 9-5.
2016 China Open – Ricky Walden 10-4.
2016 European Masters – Ronnie O'Sullivan 9-8.
2017 Players Championship – Marco Fu 10-8.
2017 European Masters – Stuart Bingham 9-7.
2018 Northern Ireland Open – Ronnie O'Sullivan 9-7.
2019 World Grand Prix – Ali Carter 10-6.
2019 World Snooker Championship – John Higgins 18-9.
The 2019 International Championship – Shaun Murphy 10-3.
2019 World Open – Thepchaiya Un-Nooh 10-5.
2019 Northern Ireland Open – Ronnie O'Sullivan 9-7.
2020 German Masters – Neil Robertson 9-6.
2020 Players Championship – Ying Bingtao 10-6.
The 2020 Gibraltar Open – Kyren Wilson 4-3.
2020 English Open – Neil Robertson 9-8.
2020 Northern Ireland Open – Ronnie O'Sullivan 9-7.
The 2020 World Grand Prix – Jack Lisowski 10-7.
2021 German Masters – Jack Lisowski 9-2.
2021 Gibraltar Open – Jack Lisowski 4-0.
Teenage Cancer Trust
To mark Jack Lisowski's fifth year of remission, Judd Trump and he engaged with Teenage Cancer Trust to appeal for the Bristol Haematology and Oncology Centre unit.
The two snooker stars launched the appeal and also opened the unit officially. The duo said, and we quote,
"We are delighted to be Teenage Cancer Trust Official Ambassadors. We will do anything we can to help the charity support young people with cancer across the UK."
Moreover, Jack Lisowski stated, "When I was diagnosed with cancer a few years ago, I didn't have access to the amazing facilities that Teenage Cancer Trust offers."
You might be interested in reading about Janet Elway >>
Judd and Lisowski unable to play the 2021 Master
This marked the second time Judd and Lisowski's names were placed in a single heading, but this time it wasn't a piece of good news.
In January of 2021, Judd and Jack Lisowski tested positive for COVID-19 and were denied from participating in the 2021 Master starting that month.
Both the players were tested for COVID-19 on 8th January as part of the tournament's strict protocol.
Judd Trump was set to face off against David Gilbert in Milton Keynes but was replaced by Joe Perry following the COVID-19 contraction.
Similarly, Jack was replaced by someone else.
The World Snooker Tour officials stated that Judd and Jack would undergo a few weeks of self-isolation, during which they will receive the full support of WST (World Snooker Tour) and WPBSA (World Professional Billiards and Snooker Association).
Judd Trump 9-ball debut
Judd Trump recently made his dream nine-ball pool debut in the United States, dominating his American opponent with a 9-0 lead. He achieved this feat in the opening round of the 256-player event.
He showed no mercy for his opponent, finishing the match as quickly as possible. The next round was with an Indian player named Dhruvalkumar Patel.
Judd was set to face off Al-Shammari for his third match in the tournament. He dominated the early game, leading the score 4-1. Al-Shammari raised the score 4-3 but failed to pot the 9th ball in the 8th table.
This gave Judd all the chances he needed to win the game. Judd won the game with a 5-3 score.
In the next round, Trump was facing the 2017 US Open Pool champion, Jayson Shaw. Jayson completely trashed Judd, winning the match with an 11-1 score.
You might want to read about the top 12 pool players in the history of pool >>
Judd Trump Trivia
Judd Trump once wore a $20.5k Louboutin Rollerboy Spikes in his 2013 Masters match against Barry Hawkins but ditched them after trailing 2-1.
Growing up, Judd Trump wanted to be like Ronnie O'Sullivan. Judd was a lucky child as he met his hero when he was 10.
Apparently, Ronnie's manager came across Judd's news in a local newspaper and thought the kid must be more inspired.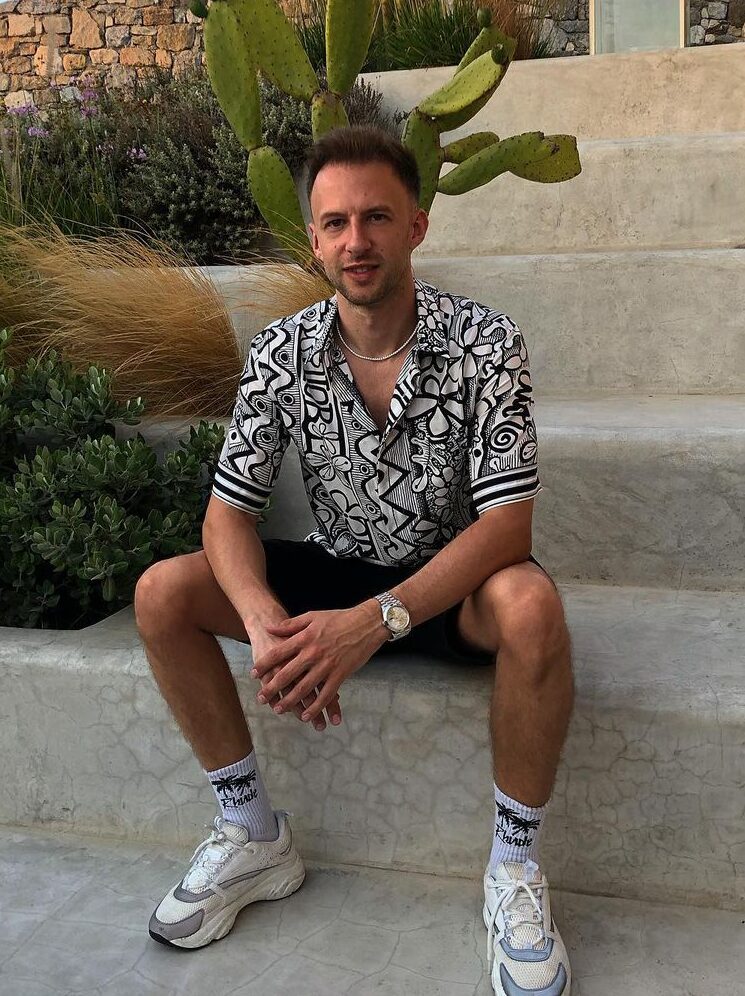 Judd Trump spent money lavishly in his early days; in 2011, he brought a Ferrari Spider worth approx. $150,000 to celebrate his first world championship final. At this pace, he would have bought a plane if he had won the match.
Likewise, Judd has made a total of five 147 breaks (the highest possible break). The first one he made was at the 2013 Antwerp Open in a match against Mark Selby.
He made his 800th-century break on 1st April 2021, in a match against John Higgins at the 2021 Championship League.
Social Media Links
Twitter: 202k followers
Instagram: 173k followers
Facebook: 129k followers
FAQs
Who is Judd Trump's partner?
Judd Trump has not married yet, so he does not have a life partner. Regarding his tour partner, he is accompanied by his brother Jack who manages him and helps him train.
You don't have to be a great player to be a great coach; sometimes, one can teach better than he can learn.
Is Judd Trump a Triple Crown winner?
In the snooker world, 'Triple Crown' refers to the UK Championship, World Championship, and the invitational Masters. Yes, Judd Trump has won the Triple Crown; UK Championship two times, World Championship once, and Masters once.
Is Judd Trump left-handed?
Judd Trump may be ambidextrous as he uses his right hand for all the other things such as playing golf, driving a car, and other items in daily life.
But when it comes to snooker, he uses his left hand; it's like he suddenly changes his dominant hand.
Who has made the most 147 breaks in snooker?
The legendary rocket, Ronnie O'Sullivan, has the 147 breaks in the history of snooker. The Ace is at the top of the list with 15 maximum breaks. Meanwhile, Judd is in 8th place with five maximum breaks in total.