Justin Patton, an American basketball player who started with Minnesota after his 2017 NBA Draft, is now playing for Cholet Basket of LNB Pro A.
The Big Muddy, Justin Patton, was previously playing for Hapoel Eilat of the Israeli Basketball Premier League.
Patton earned Big East Rookie of the Year and Second-team All-Big East in 2017.
As is the case, Justin Patton has been entangled with numerous teams to find his ideal spot since the beginning of his professional career.
Patton has been confronting trade and waived patterns for a long to date.
Accordingly, he played with some big NBA teams (from 2017 to 2022); Minnesota Timberwolves, Oklahoma City Thunder, Houston Rockets, and Philadelphia 76ers.
In addition, Patton began blossoming as a basketball player and sported flashes of supremacy at competitions shortly.
Patton earned the chance to be thrust into the spotlight at a young age. He went like a bat out of hell, from a skinny child striving up the sluggish mid-range jumper to a super athletic and energetic 6'11 (2.11 m) footer.
Excavate further detailed information about the competent center player Justin Patton. Also, glance at the enlightening quick facts illustrated below.
Quick Facts
Full Name
Justin Nicholas Patton
Birth Date
June 14, 1997
Birth Place
Omaha, Nebraska
Nick Name
The Big Muddy
Religion
Christianity
Nationality
American
Ethnicity
Unknown
Education

Omaha North High School
Creighton University (2016–2017)

Horoscope
Gemini
Father's Name
Not Available
Mother's Name
Tora Patton
Siblings
Three (Terrel Steen, Kendall Patton & Raven Bryson)
Age

26

Years Old
Height
6'11″/ 2.11 m/ 211 cm
Weight
109 Kg/241 lb.
Jersey No.
23
Hair Color
Black
Eye Color
Dark Brown
Body Type
Athletic
Profession
NBA Player
Draft Year
2017 / Round: 1 / Pick: 16th Overall
League
LNB Pro A
Active Years
2017 – Present
Sexual Orientation
Straight
Marital Status
Unknown
Girlfriend
Unknown
Kids
Unknown
Net Worth
$2 Million
Position
Center
Current Team
Cholet Basket
Social Media
Instagram, Twitter
Merch
Autographed Basketball Card
Last Update

November 2023
Early Life & Family
Assertive center player Justin Patton was born in Omaha, Nebraska, on June 14, 1997. His full birth name is Justin Nicholas Patton, but he's generally admired as Justin Patton.
Patton was raised with his three siblings, Terrel Steen, Kendall Patton, and Raven Bryson, by his single mother, Tora Patton, while his father was always an absent figure in his life.
From childhood, his ambition has perpetually directed him to play basketball, as he wished to be an NBA player or a Division I basketball coach.
He was a social work major at Creighton and is the cousin of Donnie Johnson, Creighton's former basketball player.
Basketball Career
High School Career
Justin enrolled at Omaha North High School in Omaha, Nebraska. In the meantime, he played basketball with the Omaha Sports Academy Crusaders on the AAU circuit.
Therefore, he was rated as a five-star recruit by Scout.com and also recruited by Creighton University Basketball.
College Career
Justin Patton attended Creighton University, where he was redshirted in his first year in 2015 for various reasons.
Thus, in his first game for the university in 2016, he logged 12 points and added 8 rebounds. Later in January 2017, he logged season-high 25 points over St. John's.
He earned Big East Freshman of the Year and Second-team All-Big East during his freshman season.
Then, Patton withdrew from his college eligibility and announced the NBA Draft.
Professional Career
Minnesota Timberwolves
The Chicago Bulls selected Justin Patton with the 16th pick in the 2017 NBA Draft. Later he was traded to Minnesota Timberwolves using his draft rights.
He could not attend the 2017 NBA Summer League due to devastating broken left foot surgery.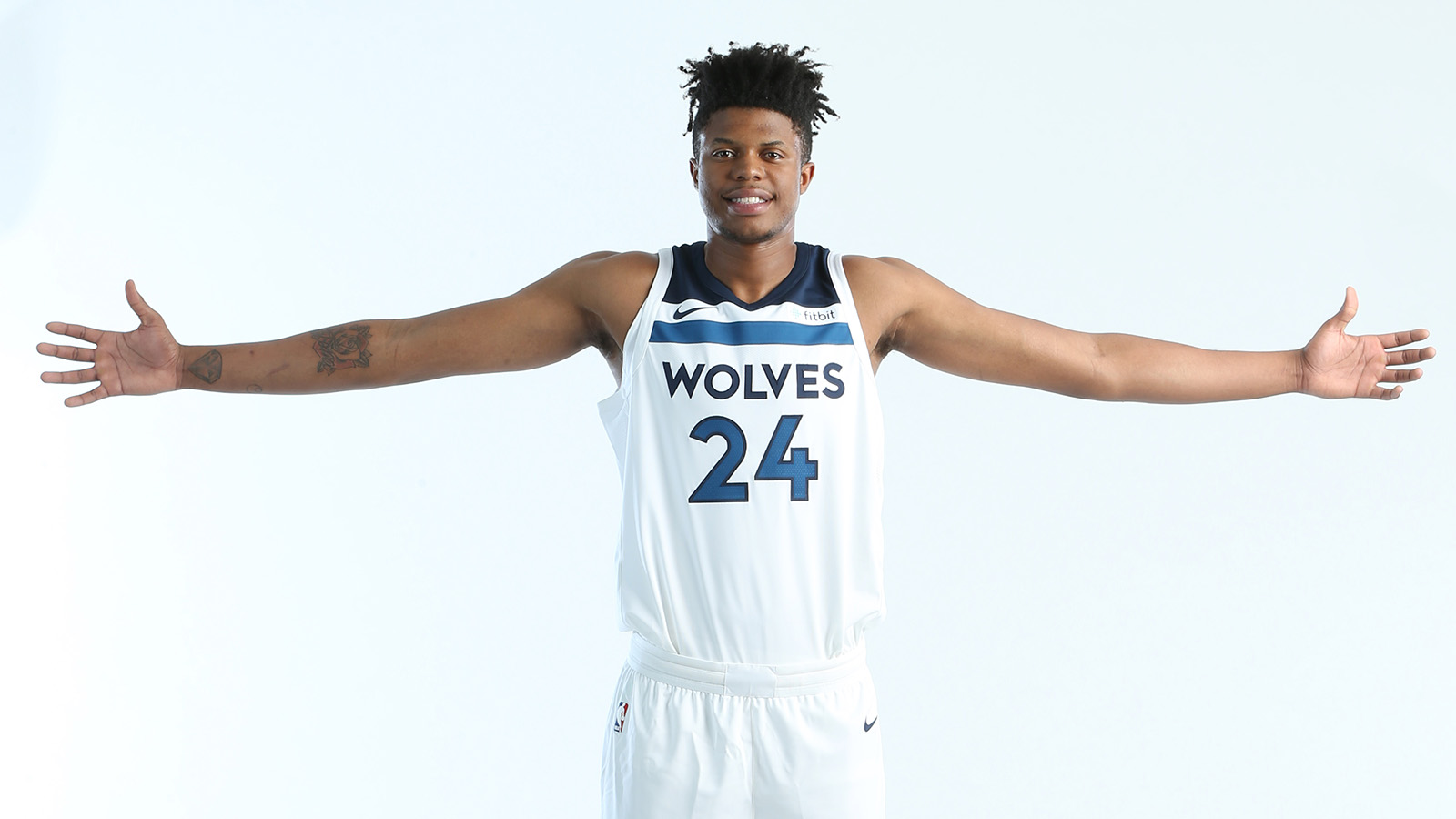 Then, he made his comeback in the NBA on April 1, 2018; he averaged two points, two shots, and a steal against the Utah Jazz.
After 17 days, he underwent surgery on his left foot to enhance the healing of his previous injury.
Most of Patton's rookie season was with the Iowa Wolves, where he averaged 12.7 points 5.4 rebounds in 23 minutes per game.
Unfortunately, on Sept. 18, 2018, Patton got his right foot injury and underwent surgery for the second time.
Philadelphia 76ers
Justin Patton was traded to the Philadelphia 76ers on November 12, 2018, in exchange for Robert Covington, Dario Šarić, Jerryd Bayless, and a 2022 second-round draft pick.
Although the 76ers waived him after appearing in 3 games on April 3, 2019.
Oklahoma City Thunder
Patton signed with Oklahoma City Thunder on August 13, 2019, and then also played for Thunder's affiliated team Oklahoma City Blue.
While playing for the Thunder's affiliate, he averaged G League-high 45 points and added 13 rebounds, six blocks, and nine assists in a 149-140 victory against the South Bay Lakers.
After some stint with Oklahoma City Thunder, he was traded to Dallas Mavericks in January 2020 and, the very next day, was waived by the team to acquire Willie Cauley-Stein.
Wisconsin Herd
Patton played seven games after signing Wisconsin Herd in February 2020 before the season wrapped up earlier due to the COVID-19 pandemic.
Thus, he logged 12 points, 6.6 rebounds, and 3.4 blocks per game. Then, his rotation with numerous teams continued,
Patton signed with Detroit Pistons on June 26, 2020, and subsequently, he was traded to the Los Angeles Clippers in a three-team trade.
Accordingly, he signed a training camp contract with the Milwaukee Bucks on December 3, 2020, but promptly waived it roughly after 14 days.
Westchester Knicks
The Westchester Knicks selected Justin Patton ninth overall in the 2021 NBA G League Draft in January 2021.
Houston Rockets
Houston Rockets signed Justin Patton on February 19, 2021, in a two-way contract with the Rio Grande Valley Vipers. However, he was waived on April 3, 2021.
Hapoel Eilat
Justin Patton signed with Hapoel Eilat of the Israeli Basketball Premier League in August 2021. During his 2021-22, he led the league averaging 1.6 per game.
Cholet Basket
After almost a year in the Israeli league, on August 3, 2022, he signed with Cholet Basket of the French LNB Pro A.
Awards & Achievements
Big East Rookie of the Year (2017)

Second-team All-Big East (2017)
Age, Height & Weight
A brassy young player was born on June 14, 1997, corresponding to his birth date; he is 26 years old.
Alike, he stands at a gigantic height of 6'11" (2.11 m) and weighs around 241 lb. The big man has a wingspan of 7'2″.
He seems skinny but athletic, with a well-toned body and big, strong arms. Also, he's familiar with varied trendy hairdos, side cuts, and undercuts to amplify his exterior presence.
He is quite stylish and polished; he keeps a smile mixed with happiness and confidence at the utmost time.
Net Worth & Salary
The defensive 2.11 m player Justin Patton has a net worth of $2 million as of 2023.
His net worth comprises the amount he got from his signings, and accordingly, he must be getting paid the average amount between 80k to 200k in the LNB Pro A.
In 2020-21 his salary with Houston Rockets was estimated at around $267,623. In 2019-20 he earned about $483,115 with the Detroit Pistons.
Before that, in the 2018-19 season with the Philadelphia 76ers, his salary was $2,667,600, and in 2017-18, his earnings were $247,480 with Minnesota Timberwolves.
Therefore, in 2021, he was the 78th best-paid center and the 594th best-paid NBA center.
Social Media Presence
The versatile defensive player, Justin Patton, is consistently active on social media handles, specifically Instagram and Twitter.
He reflects his active presence on social media by posting pictures with cutline, on-court, and off-court pastimes, and he keeps tweeting the stuff he admires.
Also, he gives a glimpse into his life, conveying affection by stationing his family's pictures. His engaging post reveals his courage, determination, and sporting spirit.
Therefore, find him on social media sites to stay updated and scrutinize his ongoing life shortly.
Instagram: @justin_patton23 (29K Followers)
Twitter: @JustinPatton17 (10.9K Followers)
Who Is Justin Patton Dating?
Graceful and bold, Justin Patton momentarily is not linked up with any woman; he relishes being single.
As the journeyman, Patton has been rotating within numerous teams to find his perfect spot; relationships may not be the primary aspect.
Addressing his past relationship, his name hasn't been linked with anyone. He might be wise enough to keep mysteries of his personal life, or he's more focused on giving rise to his professional career.
As for now, he's taking pleasure in games over the romance, but time will let out his fanatics to comprehend his personal details if he renders them publicly.
Trivia
Patton's favorite basketball player is Kevin Durant.

He prefers reading books, and The Great Gatsby is his favorite book.

His favorite meal is Spaghetti in Italian cuisine.

Apart from his family, he was hugely influenced by his former varsity coach Greg McDermott.
Search Graph
After trying his luck in NBA, Justin is now playing for the French League, Cholet Basket.
Patton is a rising star which illustrates through his past 12 months of graph rate.
Frequently Asked Questions (FAQs)
Who are the NBA players whom Justin Patton has modeled his game after?
The daring center player Justin Patton had precisely relished watching two sharp players, DeAndre Jordan, and Rudy Gobert. He proclaimed he sees a lot of himself in these two players. Moreover, he looked up to them as inspiration, and respect them for where they come from.
How good is Justin Patton?
Despite some drawbacks like positioning for rebounds, low aggressiveness, and block, Patton has decent integrity to heighten his stature. A legit star Patton is fitted as a big man in a pick and roll heavy offense and has decent hands to catch the tough passes and transform accurate passes into points.