Justin Tatum, age 44, emerged into the world with a destiny intertwined with basketball.
He is an American former college basketball player, coach, and educator. Justin was serving as the interim head coach of the Illawarra Hawks in the Australian NBL.
Tatum, born on April 11, 1979, was raised in St. Louis, Missouri. Tatum's early exposure to sports paved the way for his journey as a college basketball player and, ultimately, a famous coach.
He was a standout athlete during his high school years at St. Louis Christian College High School, winning a state title with his team in 1997.
This achievement laid the foundation for his subsequent venture into collegiate basketball.
Post-high school, Tatum pursued higher education and athletic excellence at Saint Louis University and showed his skills on the court. He also earned a bachelor's degree in criminal justice.
He earned recognition as the Conference USA First Team All-Defense player, highlighting his college basketball career.
Despite the accolades and opportunities on the horizon, Tatum's basketball journey took an international turn, leading him to play in the Netherlands.
Family and Personal Life: Justin Tatum's Relationship with Jayson Tatum
Enriching Justin Tatum's life beyond the basketball courts and coaching successes is his profound connection with his family, particularly with his NBA star son, Jayson Tatum.
The father-son duo's bond extends beyond the confines of the basketball world.
Justin and his wife, Brandy Cole-Barnes gave birth to Jayson Tatum at the age of 19 undergraduates.
Brandy, a Saint Louis University School of Law graduate and now a practicing attorney, has been an integral part of the Tatum family's journey.
Jayson's godfather, former NBA player Larry Hughes adds another layer to the family dynamics, having been Justin Tatum's high school and college teammate.
Similarly, the familial ties extend to the NBA coaching realm, as Justin Tatum is a cousin of former NBA player and current Los Angeles Clippers head coach Tyronn Lue.
Justin witnessed Jayson make NBA history as the youngest to score 5000 career points at just 23.
Justin isn't just a coach to Jayson; he is a supportive father, shaping the NBA star's character and career.
Coaching Achievements and Legacy
Justin Tatum's journey from player to coach has forged a lasting basketball legacy with remarkable achievements.
Tatum redirected his passion toward coaching. Recognition continued to pour in for Tatum in 2012 when he was honored with the Coach of the Year award.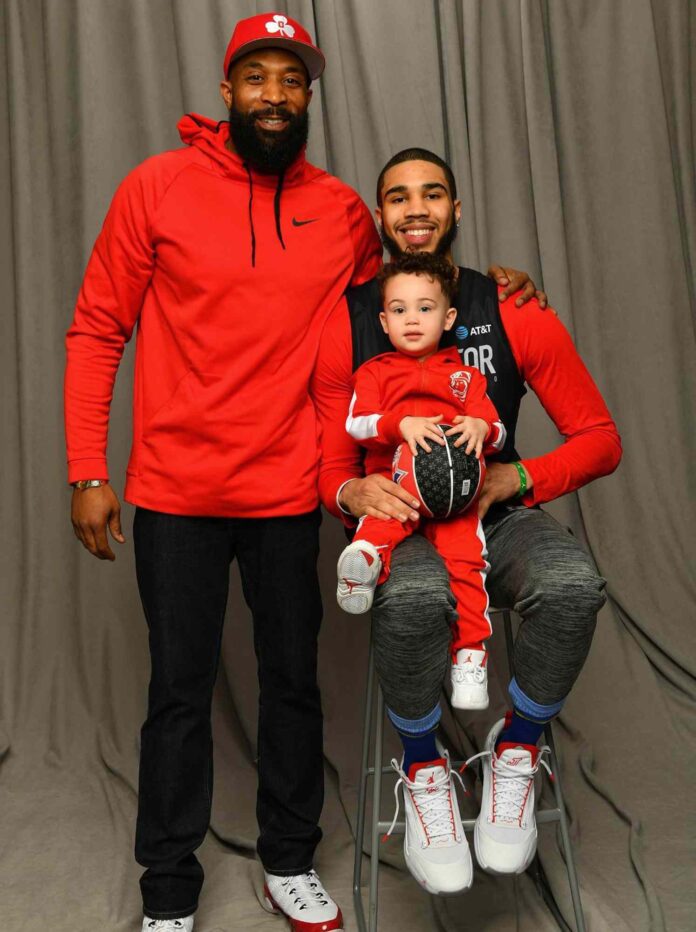 Tatum's coaching journey extends beyond just victories and championships. Over nearly 15 years, he has transformed numerous amateur players into professionals.
Fourteen of his students have gone on to become Division I players. Similarly, according to reports, an additional nine have achieved success at Division II and other proficiency levels.