Kairi Sane is a married woman, as she revealed her marriage announcement on social media. However, she has been very private about her romantic life to the extent that she has not even revealed the name of her husband.
According to sources, she tied the knot with a guy named Johnny Sane, but Kairi has not confirmed if this is her partner's name.
Kairi Sane, whose real name is Kaori Housako, is a Japanese professional wrestler known for her prominent tenure in WWE.
Before joining WWE in 2017, she started her wrestling journey in Japan, competing in promotions such as World Wonder Ring Stardom.
In WWE, she was primarily part of the NXT brand and won the NXT Women's Championship in 2018.
Sane left WWE in 2020 to return to Japan and spend more time with her family.
In November 2023, she returned to Crown Jewel as a heel, helping Iyo Sky successfully defend the WWE Women's Championship against Bianca Belair.
Johnny Sane: Husband Of Kairi Sane?
Kairi Sane is now a married woman, but the identity of her husband has not been publicly disclosed.
Despite confirming their marriage, the couple has chosen to keep most of their private life away from the public eye.
According to sources, her husband's name is Johnny Sane, although Kairi has not officially confirmed his name.
Kairi Sane shared the news of her marriage on her official Twitter account, expressing her gratitude to her fans for their continuous support.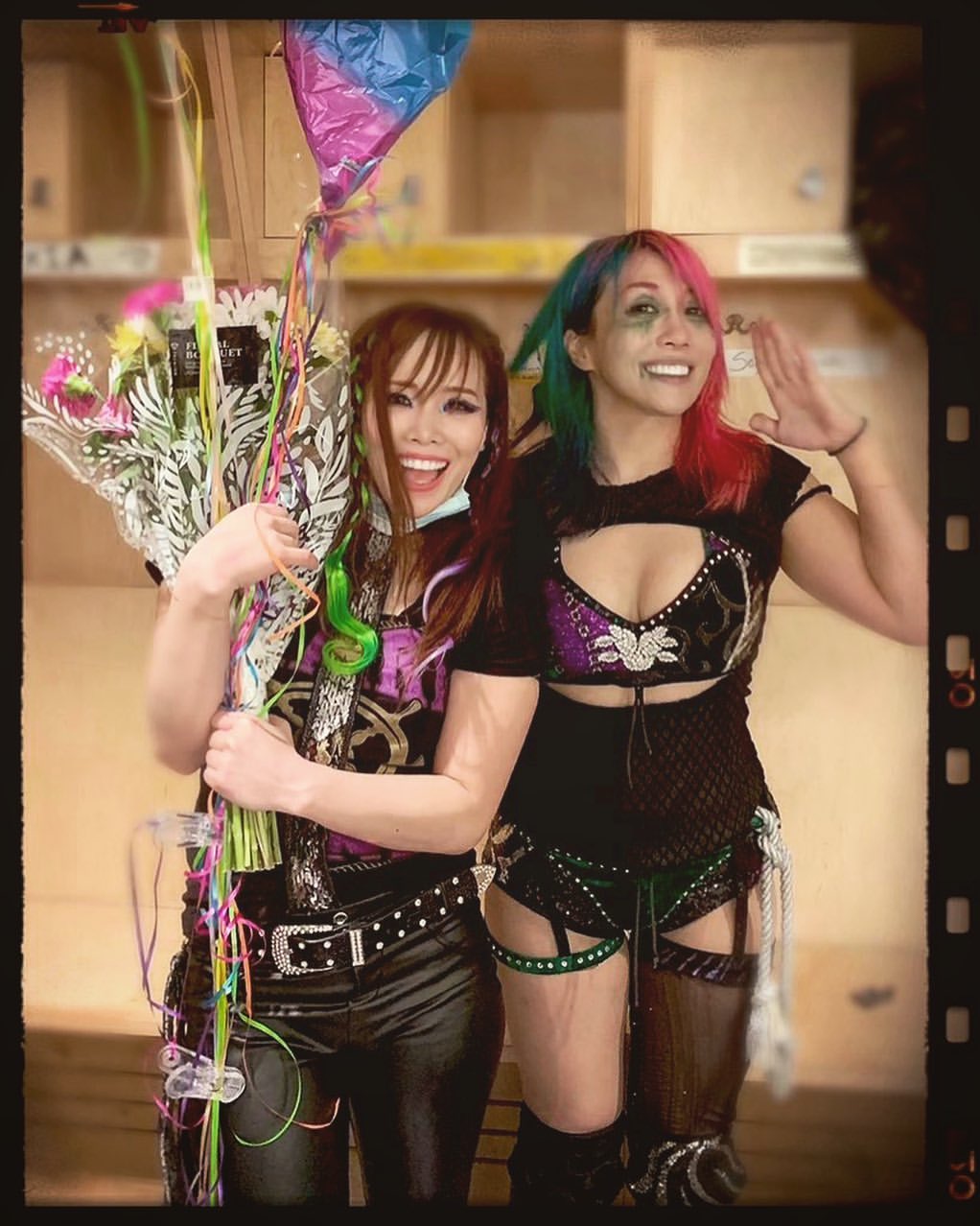 She revealed that she tied the knot with her fiancé on February 22, 2023, after enduring a long-distance relationship that spanned their journey together.
Furthermore, Sane acknowledged his support through the ups and downs and expressed her desire to spend the rest of her life with him.
Additionally, she made it clear that she has no plans to retire from wrestling anytime soon.
In her own words,
"I have received so many warm messages from everyone, and my heart is filled with gratitude. Thank you very much. As stated in the announcement, I would like to inform you that I have registered today. 🌸 Thanks a lot for your message! I'm so grateful for that."
Return To The WWE
Sane marked her WWE comeback during the WWE Women's Championship match at Crown Jewel on Saturday.
Returning as a heel, Sane aligned herself with IYO SKY, assisting SKY in her victory over Bianca Belair.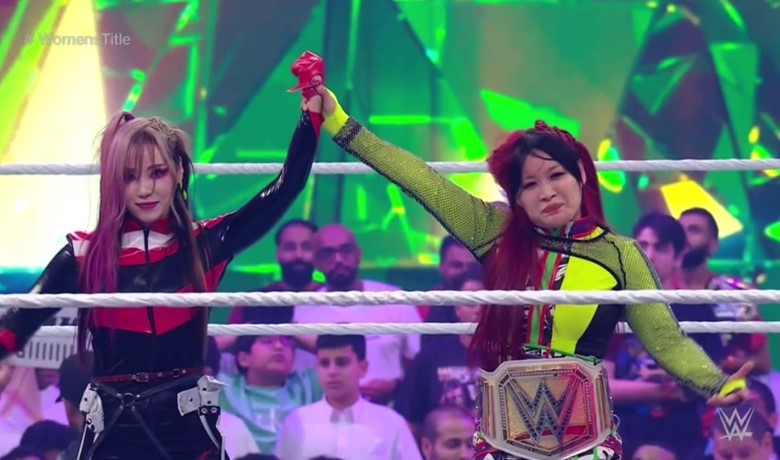 While Belair was attempting to pin Sky in the match, Bayley hopped onto the apron to create a distraction.
Belair, in response, went after Bayley outside the ring. Sky tried to intervene, but Belair dodged her, causing Sky to collide with Bayley accidentally.
Belair was gearing up to deliver a KOD to Bayley when Sane made an unexpected return, rescuing Bayley from the situation.
Sane struck Belair with a back fist and followed it up with a knee strike against the barricade, which sent Belair crashing into the ring post.
The referee's attention was focused on Sky and, therefore, didn't witness Sane's attack.
This allowed Belair to re-enter the ring and avoid being counted out. However, SKY capitalized on the situation, executing a moonsault and pinning Belair to retain the WWE Women's Championship.