The Kansas Chief fans have been intrigued about the personal life of Dante Hall, including his wife. Dante is married to wife Kathryn Hall.
The couple reportedly lives in New Jersey. The former Chiefs wide receiver is enjoying the new role of being a family man with his wife, Kathryn.
Hall shares three children with his wife, Kathryn, one son and two daughters.
Damieon Dante Hall, also known as "Human Joystick" and the "X-factor," was born on September 20, 1978. He is a former American football who earned different accolades playing for nine seasons in the National Football League as a wide receiver and return specialist.
Born in Lufkin, Texas, the former Chiefs started his professional career playing as a running back and return specialist for Texas A&M University.
In the 2000 NFL Draft, Kansas City Chiefs drafted Hall as the 153rd pick in the fifth round. In his debut season, Hall returned 17 kickoffs for 358 yards and six punts for 37 yards in five games.
Following his first NFL touchdown in 2002, Hall returned one kickoff and two punts for touchdowns, which saw him tie for the first position in the Chief franchise history.
In the 2004 NFL season, the human joystick set the Chiefs' franchise record with 68 kickoff returns and 1,718 return yards.
Furthermore, after making two kickoff returns for 86 yards and three punt returns for seven yards against the Denver Broncos, Hall became the sixth player to have 10,000 career kick return yards on November 23, 2006.
Following his injury-laden seasons at the St. Louis Rams, the wide receiver retired in 2008 after managing just one touchdown in his two years with the Rams.
Dante Hall Wife, Kathryn Hall Wikipedia & Age
Kathryn Hall is the loving wife of former Chiefs wide receiver Dante Hall. Hall, with his wife Kathryn, shares three children, one son and two daughters.
Unfortunately, not much information is available about when the couple started dating or decided to get married.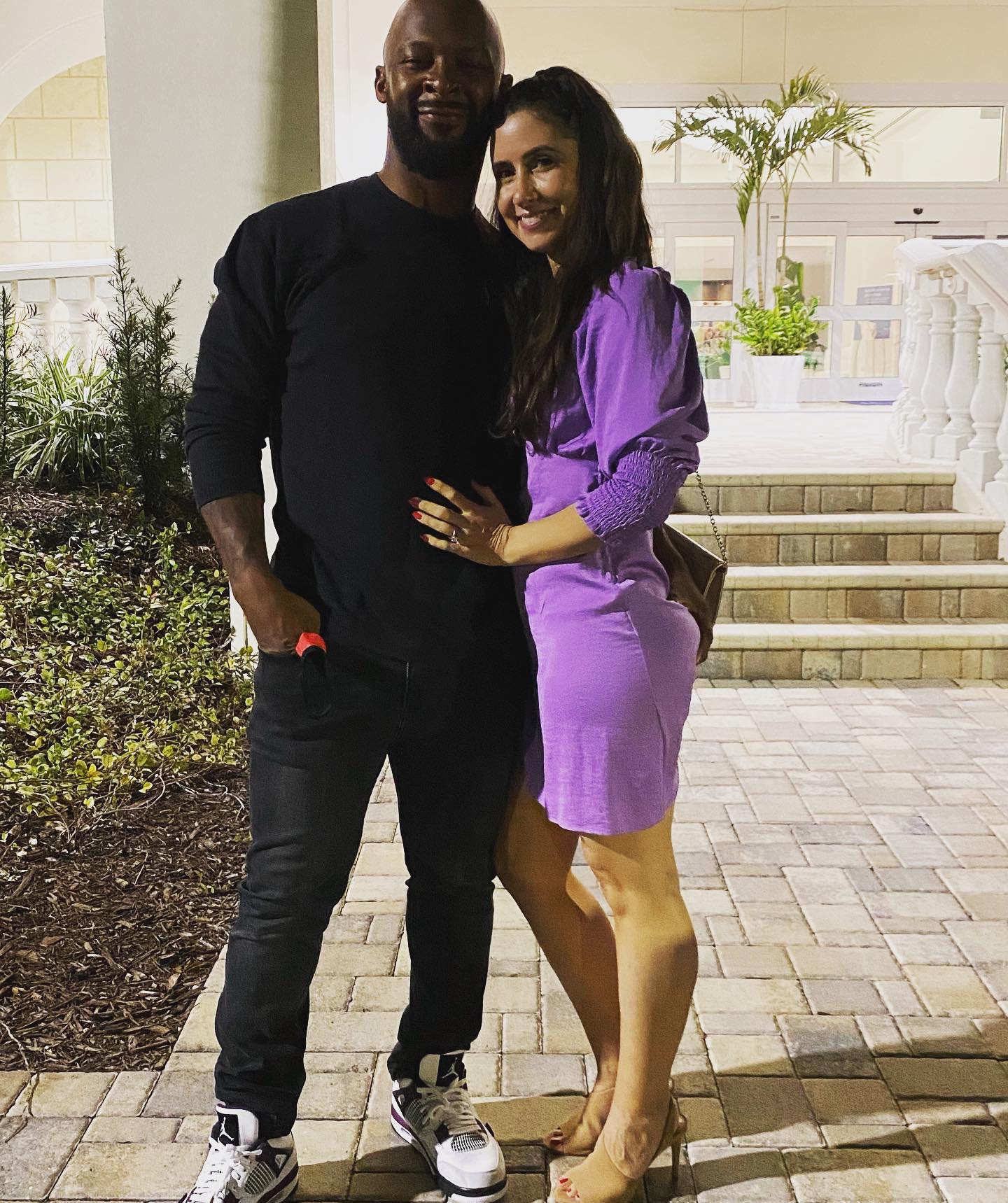 According to her Instagram handle, she owns LVT Model and Talent Management.
The boutique agency specializes in staffing models and talents for events, promotions, trade shows, and fashion shows. With offices in Los Angeles and New York City, Kathryn seems to be running a successful business.
Furthermore, she is also the owner of a fashion designing brand, Modellife, which is a design company based in Los Angeles.
The wife of the Chiefs Hall of Famer is super proud of her husband. She took to Instagram to congratulate her hubby on making it to the Kansas Chiefs Hall of Fame.
She further mentioned the former athlete's humility and kindness and encouraged him to leave that legacy behind.
Life Beyond The Field
After retiring from professional football in 2008, Hall worked as an assistant coach at St. Anthony High School in California.
Moreover, the former Chiefs hosted a radio show for KILT-FM in Houston, Texas, for several months in 2016.
Furthermore, he is also the co-author of the famous book Dante Hall: X-Factor. Additionally, he appeared in the Late Show with David Letterman in 2003.
He was the first punt return specialist to appear on Letterman, which had featured only quarterbacks with SuperBowl rings.
Similarly, Hall is involved in different philanthropic events. In 2004, he partnered with KaBoom!, Thrivent Financial for Lutherans, and the Kansas City Missouri Parks and Recreation Department to construct an inner-city playground for children.
Furthermore, the former athlete partnered with the NFL's "Play It Smart" program, mentoring the Central High School football team in Kansas City.
Additionally, Hall continued being an active out-of-town Kansas City Ambassador.
The Kansas City Sports Commission awarded Hall with the Special Achievement for Professional Athletics Award for all his philanthropic contributions.
According to recent reports, the former athlete lives in Summit, New Jersey. He's helping the Chiefs grow their brand internationally.