Keaton Winn's wife, Kailey Kaska Winn, tied the knot with the baseballer in November 2022. The couple from Iowa began dating in 2018.
At first, the young couple had to go through the tough phase every baseball couple goes through. And that was maintaining their long-distance relationship.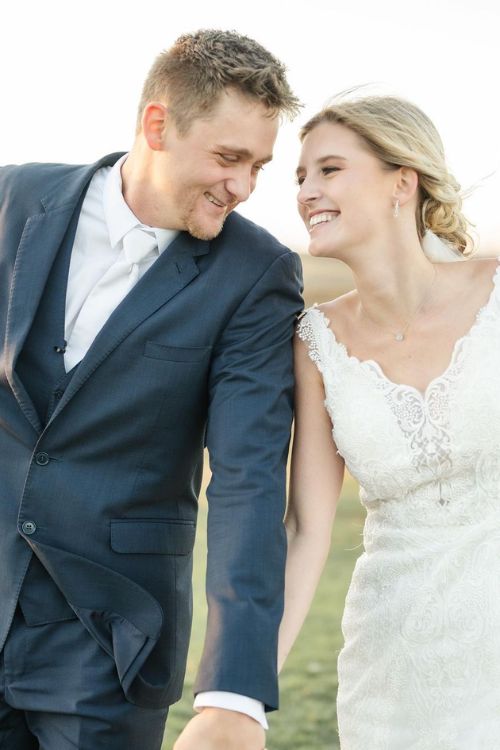 Keaton and Kailey did maintain their relationship, and after three years of dating, the pitcher popped the big question to Kailey. They tied the knot last year in November in Iowa, and now Kailey has seen him make his MLB debut.
The 25-year-old Winn, playing alongside Brandon Crawford and Patrick Bailey, made a thumping debut against the Cardinals. Winn's debut was historical in every manner, as he became the first Giants pitcher to earn a save in his MLB debut since it became an official stat in 1969.
Keaton Winn Wife, Kailey Kaska Winn
Katon Winn's wife, Kailey Kaska Winn, works as a brand activation manager for 7G Distributing LLC.
Kailey graduated from Iowa State University in 2020, a semester early, as she double majored in marketing and management. After graduation, Kailey joined the sports apparel company Athleta as a sales associate.
She then joined the City of Surprise, Sports and Tourism Department in 2021 as a marketing assistant, serving in the position for five months. She only joined her current workplace, 7G Distributing LLC, in October 2022.
Keaton And Kailey Began Dating In 2018
The young couple, Kailey and Keaton, went public with their romance in June 2018. Kailey shared a Facebook post of her attending Keaton's baseball game, hinting they might be a couple.
On Instagram, Kailey became official with the baseballer in July. The blonde beauty traveled 2000 miles to be with her boyfriend, who had a baseball game in Salem, Oregon.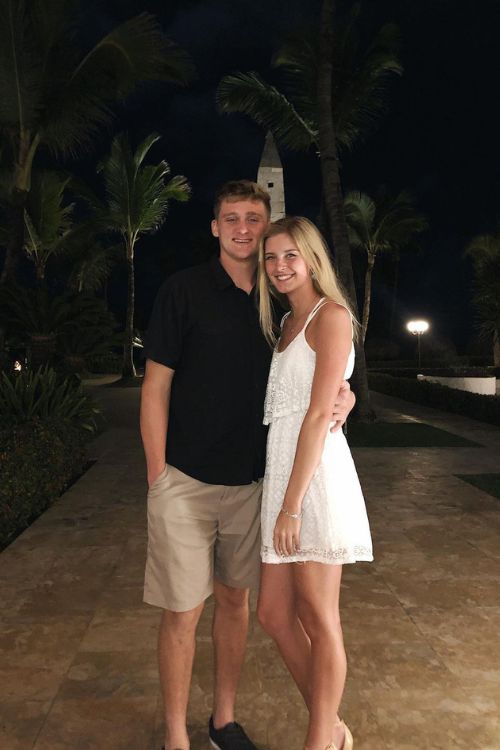 A day after Christmas, Kailey shared the photo of the two captioning the post, "Best Christmas present I've ever received."
Throughout the years, Kailey has shared several romantic posts for her then-boyfriend, with most being about missing him. Despite being in a long-distance relationship during the initial stages, the couple made their relationship work.
The Couple Tied The Knot In 2022
In 2021, the couple kickstarted the year by getting engaged. On January 3, 2021, Kailey shared a series of pictures, including Keaton going down on one knee.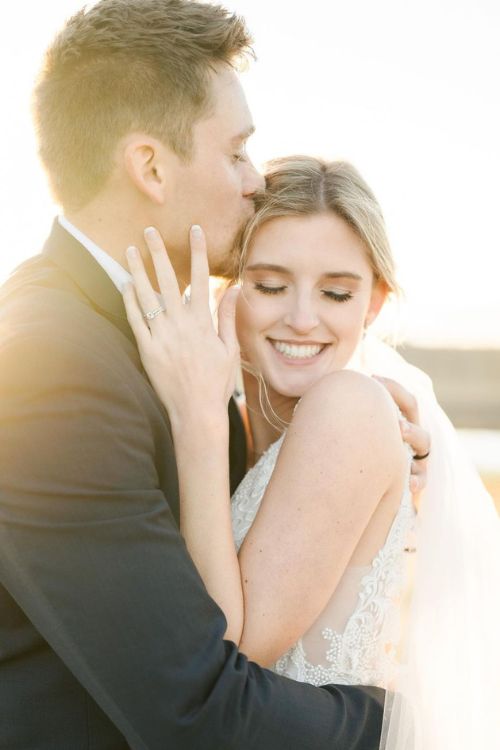 On their fourth anniversary in 2022, and one year after engagement, Kailey shared a few details about their first meeting. As said by Kailey, their first meeting involved spitting her pink drink on his white shirt. And that was how their conversation began.
On November 5, 2022, the couple tied the knot in Williamsburg, Iowa. Kailey shared several beautiful pictures from her wedding day, including the look on Keaton's face when he first saw her in her wedding dress.
Keaton Winn Parents, Chris, And Lynn Winn
Keaton Winn's parents, Chris and Lynn Winn, raised four kids in Ollie, Iowa.
Chris' mom, Lynn Winn, graduated with a nursing degree at Indian Hills CC, where she likely met her husband. She is a registered nurse and has worked at Kindred Hospitals and the University of Iowa Hospitals & Clinics.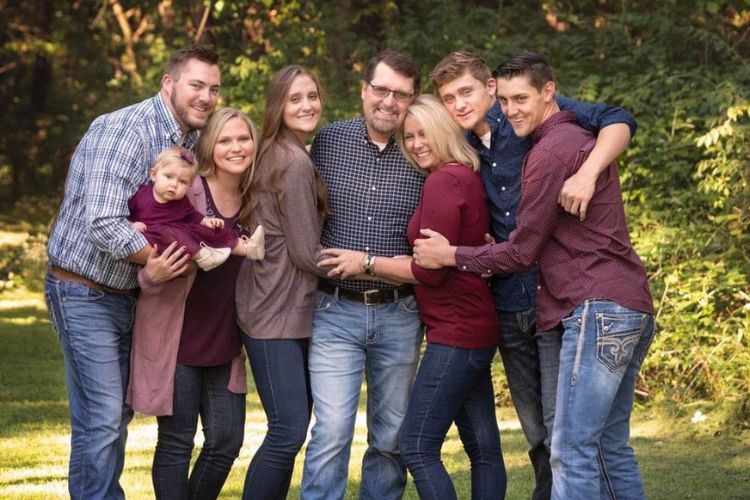 His sister, Alex, tied the knot in 2014 with her partner, Ray Fear, and has followed in her mother's footsteps. She has an associate degree in nursing from Kirkwood Community College and is a mother of two.
Keaton's other sister, Paige Winn, is a graduate of Pekin Community College, and his younger brother, Kennan Winn, played baseball for Des Moines Area Community College. He is currently a student at Iowa State.
Chris, Lynn, and Kailey were present to watch Keaton make his debut at the Busch Stadium against the Cardinals. It was a proud moment for a family that once told the tale that their son wasn't even offered a scholarship.