It was more than just an MLB debut for Patrick Bailey when he stood in the diamond for San Francisco Giants on May 19, 2023. The baseball catcher had his wife, Leigha Bruce & their daughter on stands to cheer him.
Currently, Leigha Bailey Bruce works as a sports writer for Pack Pride and a sports reporter for PackTV.
As for Patrick (b. May 29, 1999), he is thriving to mark his name in the MLB with the Giants.
There he joins Michael Conforto (considered one of the best right fielders), Brandon Crawford, Alex Wood, Wilmer Flores, and many more.
The North Carolina State University alumnus was the 13th overall pick in the 2020 MLB draft.
However, the Greensboro native would play in the minor league teams before his call into MLB for the 2023 season.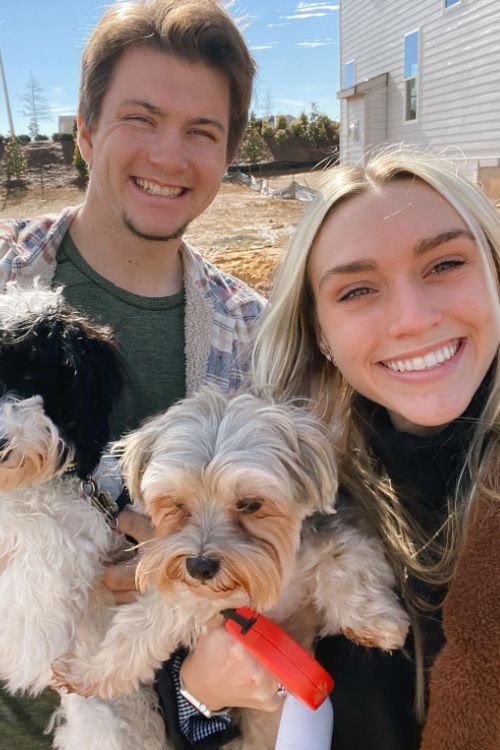 The American professional baseball player barely discusses his personal life in interviews & remains away from social media.
But unlike him, his wife Leigha seems to be a social media butterfly & often posts about her husband & daughter on her Facebook & Instagram.
The couple married in late 2020 after a year of engagement. Patrick and Leigha are parents to a daughter.
Patrick Bailey Wife, Leigha Bruce: Wedding & Relationship
The MLB fame brought not only Patrick Bailey to the limelight but also his family members. And among the obvious query were, "Is Patrick married?"
Yes, the American baseball catcher is married & leads a family of three with his wife, Leigha Bruce Bailey.
According to different media outlets & Leigha's Facebook profile, they married on November 15, 2020, in the Wall Nut estate in Raleigh, North Carolina.
While Patrick keeps himself away from social media, his spouse Leigha Bruce Bailey has shared the pictures from the wedding on her Facebook.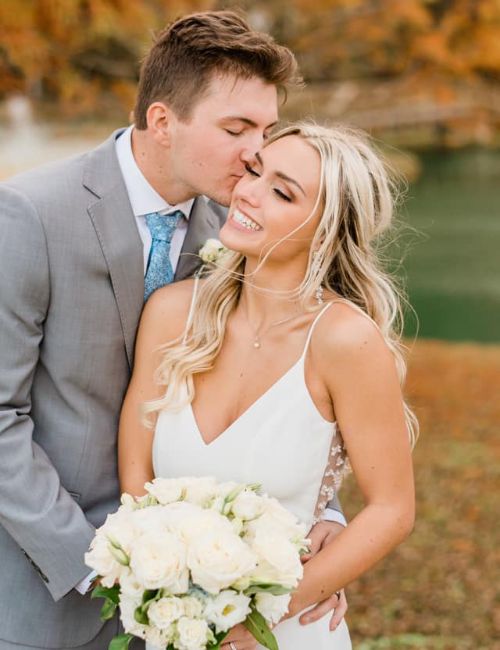 Even though the duo is yet to disclose their courtship, they were dating for quite a few years before their engagement on December 19, 2019.
The baseball player proposed to her during their vacation over Christmas break in Turks and Caicos.
They took to Twitter to announce their engagement featuring Patrick on one knee down as he presented the ring.
Do They Share Kids?
The couple share a kid together; they welcomed their daughter Briella in September 2022.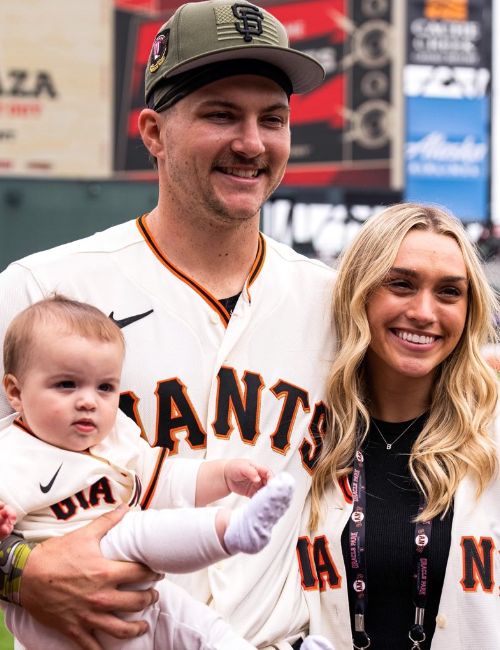 On May 19, 2023, during Patrick's MLB debut with San Francisco Giants, his wife & his daughter were in the stands & witnessed his dream come true.
In reaction to Bailey's first major league hit, Leigha wiped her tears of joy as she held their baby girl.
The MLB player's debut game finished with a 4-3 win over the Miami Marlins.
Later, on May 21, 2023, in a 7-5 win over the Miami Marlins, Patrick Bailey hit his first-ever MLB home run.
Leigha Bruce Is A Sports Writer/Reporter
Leigha Bailey (nee Bruce) is a native of Oak Ridge, North Carolina. She currently resides in Raleigh, North Carolina & pursues her career as a sports writer/reporter.
According to her LinkedIn profile, she currently works as:
Sports reporter for PackTV (2017- now)
Sports writer at Pack Pride (Dec 2018- now) and Technician Sports (Aug 2018- now)
At the beginning of her career, she worked as a media relations intern in Winston-Salem for five months.
Leigha is a graduate of North Carolina State University (2017- 20) with a Bachelor's degree in Sport Management. Before that, she went to Wesleyan Christian Academy.
Bailey Joined Schmitt In The Big League
Patrick Bailey was selected for the big leagues less than three years after he was drafted 13th overall.
Despite missing his professional season due to pandemics, the Giants included him on a limited roster for their summer camp and also sent him to Sacramento to get important reps.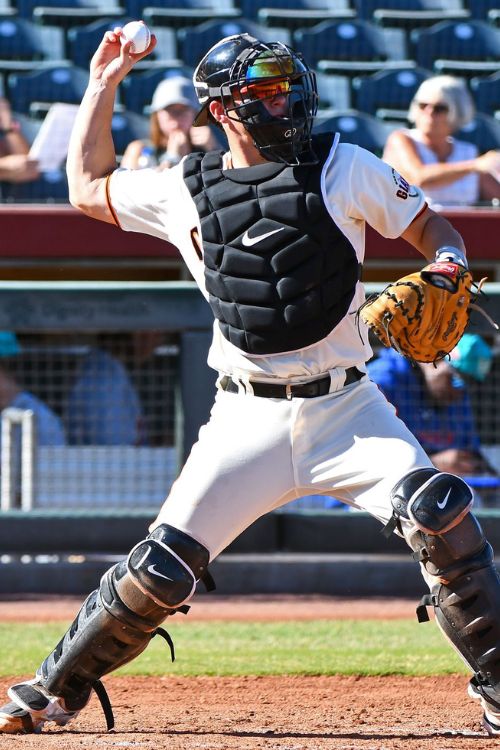 As soon as Schmitt moved, Bailey's progress was more rapid. The catcher, with just 28 total games of experience in Double-A and Triple-A, reached the big leagues.
Bailey didn't get many reps; the coaches were trying to choose Roberto Perez and Blake Sabol, but the player remained affirmed.
Kapler said that Bailey is a replacement for Bart but is ready to help their team win baseball games. The same thing was said by Kapler about Casey Schmitt in his beginning stages.