Many sports enthusiasts are eager to know about Kelsey Plum's personal life and family. This article explains more about Kelsey Plum's sister and brother.
Kelsey Plum is an American professional basketball player for the Las Vegas Aces of the Women's National Basketball Association (WNBA).
Plum played college basketball at the University of Washington. On February 25, 2017, she scored 57 points, breaking the NCAA Division I women's basketball all-time scoring record.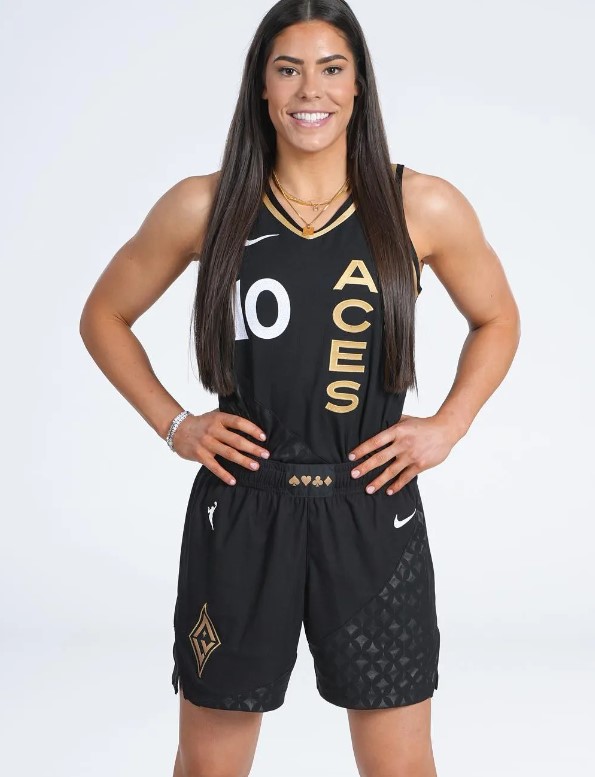 San Antonio Stars selected Plum as the first overall pick in the 2017 WNBA Draft. In 2021, WNBA named her the WNBA Sixth Player of the Year.
Kelsey Plum won a WNBA Championship in 2022 along with the ALL-WNBA First Team selection and was named the WNBA All-Star Game Most Valuable Player (MVP) in her first WNBA All-Star Game.
In the 2020 Summer Olympics, Plum won the Women's 3×3 basketball gold medal. On the WNBA team, Kesley and her teammates, Katie Lou Samuelson, Stephanie Dolson, and Allisha Gray, beat Spain 21-13 in a big game to earn a spot in this summer's Olympics.
Kelsey Plum Sister
Kelsey has two older sisters, Kaitlyn and Lauren.
Kaitlyn graduated from the University of California, Davis. She works at Mark III Construction Inc. as a mechanical project engineer. Previously she worked at Sequoia Associates.
Kaitlyn Plum played college volleyball at the University of California, Davis. She was also an active player in high school.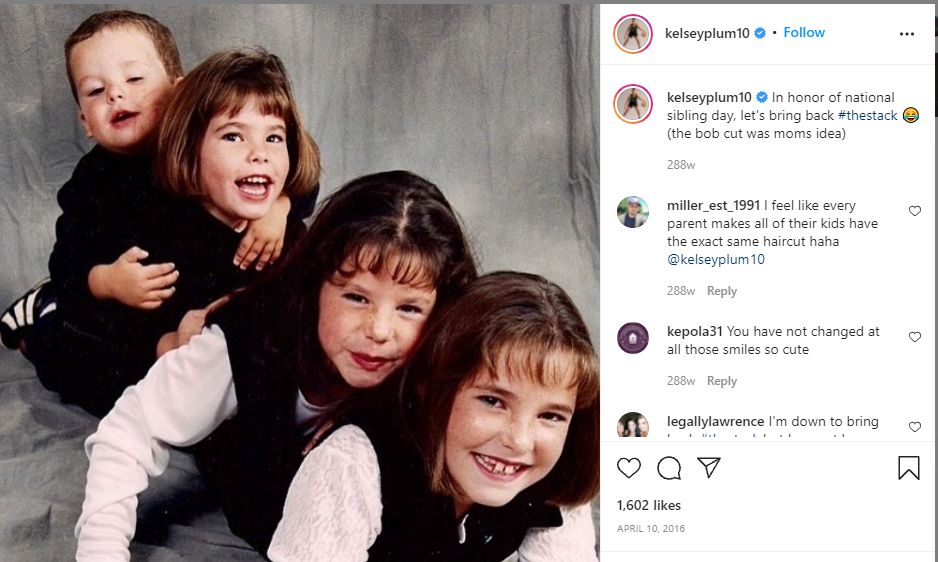 Lauren played at the University of Oregon and for USA Volleyball's Junior National Team.
Lauren Plum did well when playing volleyball for Oregon. She got two significant awards for being a great player. In 2012, she was picked as the best setter in the Pac-12.
Even though she was less critical than other players, she helped Oregon reach the 2012 National Championship game.
Lauren Plum helped new Villanova students as a teacher's helper from 2020 to 2022. At Villanova, Plum ensured the setters knew what to do and carried out the plans for scoring points.
Plum helped with camping and training at Villanova University. She also mentored young volleyball players at East Coast Power VBC and Coast VBC.
Parents & Family Background
Kelsey Plum was born in Poway, California, U.S.A. Her dad's name is Jim Plum, and her mom's name is Katie Plum.
Kesley grew up learning how to be an athlete from her mom and dad, who used to be athletes.
Her dad played football and baseball, while her mom played volleyball.
Her dad played football for the school in La Mesa, California, and was good, so he got All-American honors. He continued his career at San Diego State and played football and baseball there.
In addition, her Mom, Katie, played volleyball while studying at the University of Carolina, Davis. She was very good at sports while in college.
Kelsey has a younger brother, Daniel. Daniel played football at UC Davis.
When Kelsey was young, she played volleyball with her sisters. However, Plum started high school; she decided to go to La Jolla Country Day School instead of Poway High School.
She chose to play basketball instead of volleyball while being there.