Kisha Chavis doesn't share any kids with the former NBA player Joe Smith. The OnlyFans model married Smith in 2018 after dating for a few years.
Recently, Kisha shared a clip of her and Joe arguing whether she was right to open an OnlyFan account without his knowledge. In the video recorded by Kisha, the former Warriors player sounded furious, and the couple is currently living separately after the reveal.
Chavis believes they will work through their issues but has said she had to take a major step as the couple faced economic problems. Smith played 16 seasons in the NBA and reportedly made $61 million over his playing career.
But it looks like the 1995 No.1 pick didn't make wise financial decisions. The basketball community has been divided over the video shared by Kisha, with the majority saying Chavis shouldn't have made the OnlyFan account without her husband's permission.
Kisha Chavis Kids: How Many Sons And Daughters Does Ex-NBA WAG Have?
Kisha Chavis doesn't share any kids with the former NBA player, Joe Smith. It's also not certain whether she shares any kids from her previous relationships.
Before being known as an Only Fans model, Chavis had a musical career in the early 2010s. Her cover song of the hit single "Tell It To My Heart" reached the top of the chart in Germany and received critical acclaim.
She previously starred in a few films and television roles as an extra. Kisha was seen in the hit series The Mentalist and Bones and also in the movie American Gangster.
Kisha and Joe tied the knot in 2018, and the couple appeared in the show, "Say Yes to Dress: Atlanta" before their wedding day. Recently, the clip of Chavis revealing to her husband that she has an OnlyFan account went viral all over the internet.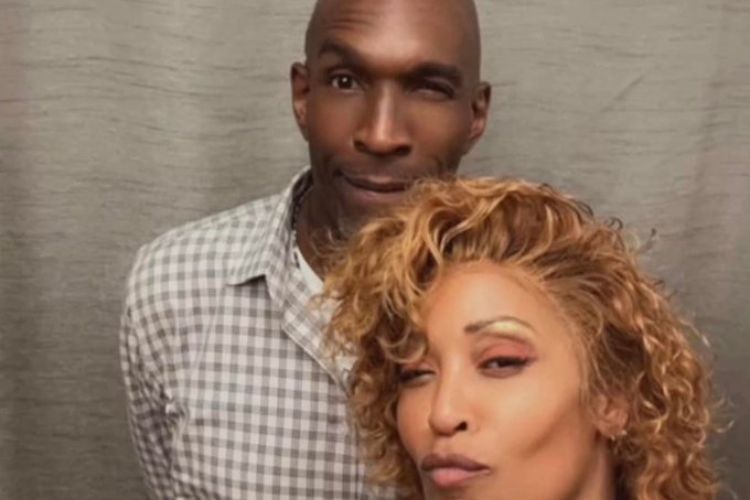 Chavis hadn't informed Joe about her venture, and in the clip shared by the adult actress, Joe sounded annoyed as he argued with her.
In the video, Kisha is heard saying, "My body, my f—king choice!" as she justifies participating in making OnlyFans by saying that she is a solo act.
Chavis also further added she had to start an OnlyFan account as the couple started having a hard time financially. Kisha also claimed their financial situation made Smith fall into depression.
In the video, Keisha also revealed she had been doing OnlyFan for over a year without her husband knowing. The former NBA player only came to know about it after a friend brought it to his attention.
Joe Smith Kids: Three Kids From Previous Relationships
The 1995 No.1 Draft Pick, Joe Smith, has three kids from his previous two relationships. Joe was previously in a relationship with Yolanda Smith in the early 2000s.
The former couple has a son who is out of the public limelight. The former NBA player has another son named Amir Smith from his relationship with Rashe Bowie.
Rashe and Bowie were in a relationship during his rookie season with the Warriors. Their relationship ended after Amir was born. The second child of Joe Smith tried to follow in his father's footsteps.
He was previously a student at Rice University and later joined Hampton University. Earlier this year, Amir was part of the SlamBall, which relaunched earlier this year in July.
Joe also has a daughter named Mahogany Lester who has followed in her father's footsteps. She currently plays for the University of Maryland Eastern Shore and previously played high school ball at Princess Anne High.
Standing at 6ft, Mahogany plays as a forward and is in her senior year. In her three years at Maryland, Mahogany has played 59 games and averaged 6.1 points, 0.6 assists, and 4.9 rebounds.