Joe Smith is an American-born former professional basketball player who played in the NBA for around sixteen years.
The player from Virginia mainly played as a center, and he was one of the most successful basketball athletes that came out of the Maryland Terrapins.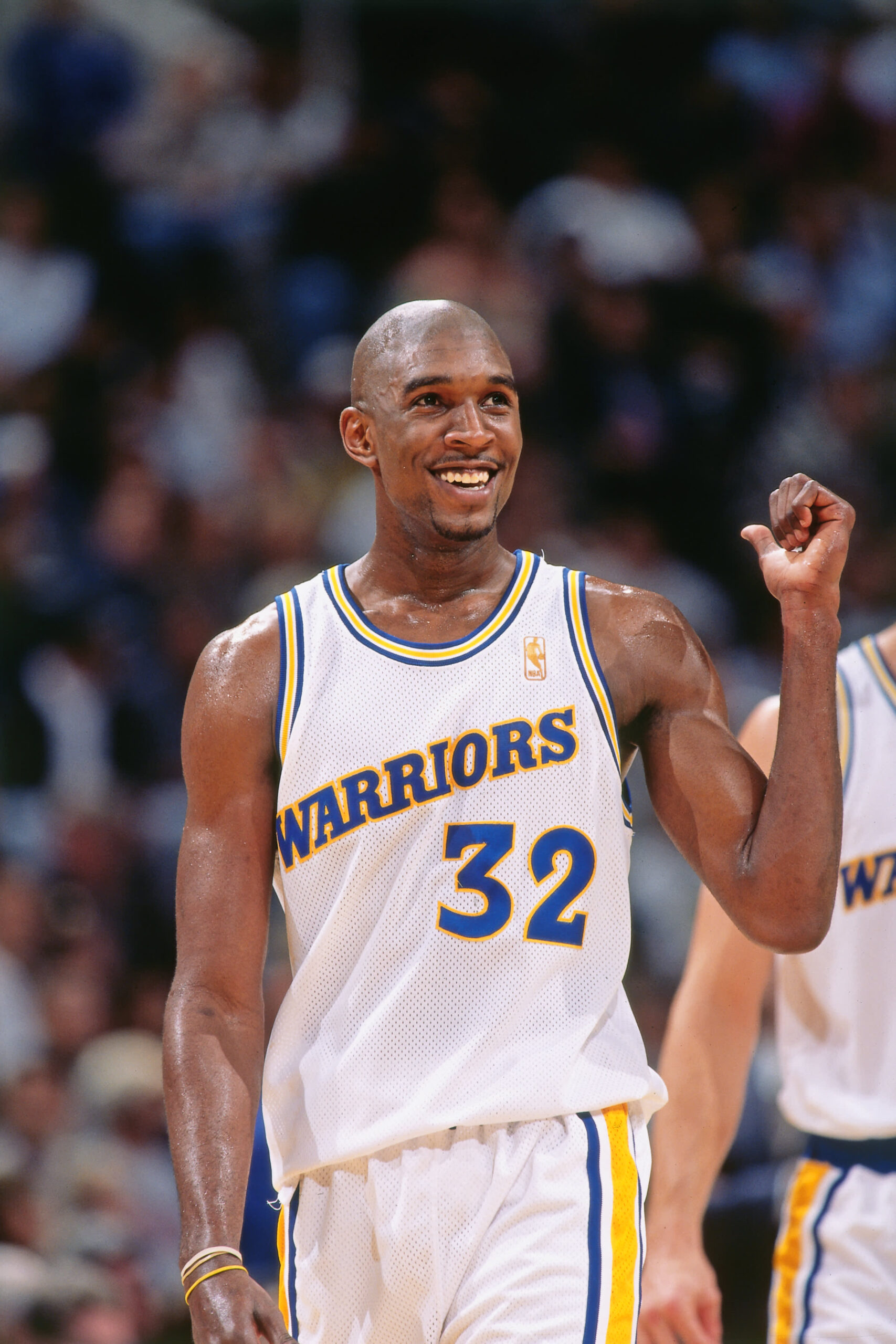 The player from Virginia mainly played as a center, and he was one of the most successful basketball athletes that came out of the Maryland Terrapins.
Let's look into his life and career more closely in this article beneath. But before proceeding further, here are some quick facts about Joe Smith.
Quick Facts
Full Name
Joseph Leynard Smith
Known As
Joe Smith
Date of Birth
July 26, 1975
Birth Place
Norfolk, Virginia, the USA
Nick Names
Joe Beast, Boring Joe, Joe Blow
Religion
Christianity
Nationality
American
Ethnicity
African-American
Zodiac Sign
Leo
Age

47

years old
Height
2.06 m (6 feet 9 inches)
Weight
225 lb (102 kg)
Eye Color
Dark brown
Build
Athletic
Father's Name
Joe McFarland
Mother's Name
Letha Smith
Siblings
Six
Education

Matthew Fontaine Maury High School (Norfolk, Virginia)
University of Maryland (College Park, Maryland)

Marital Status
Married
Sexual Orientation
Straight
Wife's name
Kisha Chavis
Kids
Three
Current Profession
Coach
Former Profession
Basketball player
NBA Draft
1995 / Round: 1 / 1st pick overall
Position
Power forward
League
National Basketball Association (NBA)
Active Years
(1995 – 2011)
Currently Plays For
None / Retired
Social Media
Instagram, Twitter
Merch
Jersey
Last Update

December, 2022
Joe Smith | Early Life, Family & Education
Joseph Leynard Smith, commonly known as Joe Smith, was born on July 26, 1975, in Norfolk, Virginia, United States. He is the son of Joe McFarland and Letha Smith. Since his mother was not married to his father, he took her surname.
Besides him and his mother, Joe had six other siblings in his family. He was the youngest among them. However, they were Letha's children from her previous marriage.
His mother initially worked as a maid to raise her children. But after she obtained her diploma, Letha got a job as a medical clerk at Norfolk Naval Hospital.
As she had completed her education quite late in her life, she wanted all her kids to at least graduate high school. So, although she raised Joe very dearly, he grew up in a well-disciplined household with a fixed routine for doing his chores.
Joe respected his mother's suggestions and did pretty well in his studies. Besides that, his siblings adored him and helped him with whatever he wanted when he was a kid.
Apart from studies, Joe had already developed a love for sports from his childhood. He was much taller than his other siblings, so he enjoyed playing basketball mostly. He had already decided to play basketball for North Carolina Tar Heels when he was still in school.
Unfortunately, he could not join the University of North Carolina at Tar Heels as they did not accept him, citing his "underdeveloped" game and physique. Consequently, after graduating high school, he enrolled at the University of Maryland in 1993.
Joe Smith | Basketball Career
College Career
Joe Smith joined the University of Maryland in College Park and played college basketball for the Maryland Terrapins for two seasons. He already had some experience playing basketball as a power forward at Maury High School.
Although he felt a bit low initially after being rejected by the Tar Heels, he felt relaxed with the Terrapins as he found them supportive from the beginning.
The terrapins coach Gary Williams loved him for his passion for the game and his dedication to improving his performance consistently. He believed that Smith was the guy who never felt his struggle was complete, so he always kept practicing.
As a result, Joe's performance in his sophomore season was equally promising. He played 34 matches in the season and finished it with an average of 20.8 points and 10.6 rebounds per game.
Click here to learn about the former American professional player, Craig Smith, who spent his active years playing top-class leagues in countries such as America and Israel!
Professional Career
Although everyone was pretty sure that Joe would be one of the top picks in the draft, they had not thought in their wildest dreams that he would make it to the NBA as the first overall pick.
Joe had an excellent start and showed that he would live up to his expectations.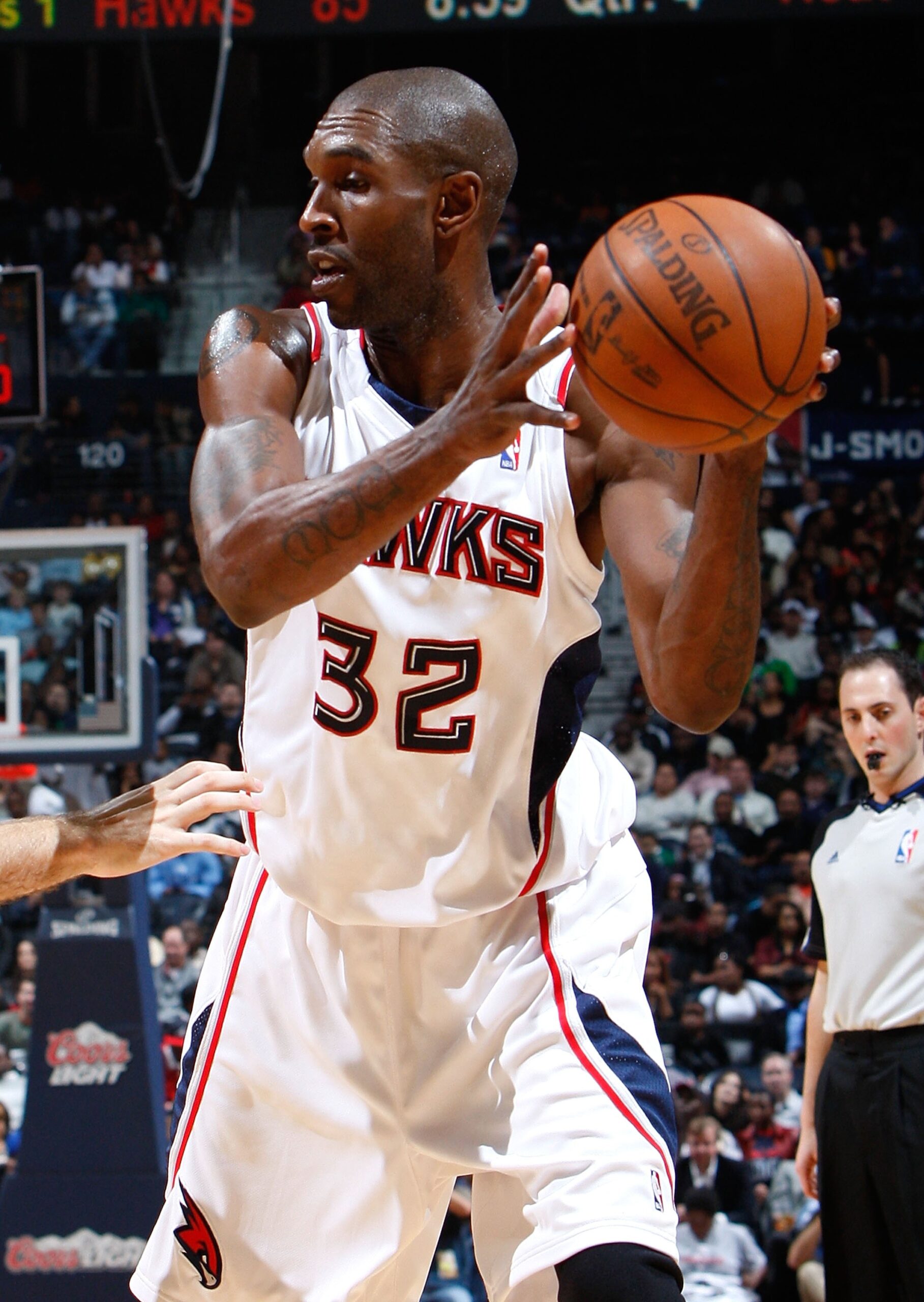 After playing two excellent seasons with the Warriors, Smith was expected to have a stable NBA career, but unfortunately, his club traded him to the Philadelphia 76ers during the 1997-98 midseason.
He played only a half-season with the 76ers, after which they traded him to the Minnesota Timberwolves in 1999.
His first season with the Timberwolves went quite well, in which he averaged 13.7 points and 8.2 rebounds. But, although he played more matches in the next season, his performance declined.
The club released him in 2000, after which he played for the Detroit Pistons for a year before moving back to the Minnesota Timberwolves. He then had a three-year association with the Milwaukee Bucks, with whom he had relatively better performance.
After the Bucks released him, Joe was constantly transferred from one team to another until he stopped with the LA Lakers in 2011.
His only good season in the latter part of his NBA was with the Chicago Bulls in the 2007-08 season, in which he averaged 11.2 points per game.
Coaching Career
After his retirement, he was with the Phoenix Suns helping out the Ukrainian center Alex Len during the 2015 pre-draft.
However, the Suns did not hire Smith, so he started his academy named Fun-D-Mental Basketball Training in 2014. However, he currently runs a Joe Smith Basketball Academy for Boys and Girls.
In addition, he is associated with a private coaching service named CoachUp as well.
Awards & Achievements
Some of his awards and achievements include:
NBA All-Rookie First Team (1996)
AP Player of The Year (1995)
Naismith Player of The Year (1995)
UPI College Player of The Year (1995)
ACC Player of The Year (1995)
Adolph Rupp Trophy (1995)
Consensus first-team All-American (1995)
ACC Rookie of The Year (1994)
First-team All-ACC (1994, 1995)
Joe Smith | Net Worth & Career Earnings
It sounds weird, but the top pick of the 1995 NBA draft, Joe Smith, has a net worth below $1 million, as per the reports. Although he accumulated more than $60 million from the league games, he could not save money.
When he started playing pro basketball in 1995, the Golden State Warriors paid him $2.4 million for his rookie season.
He made another $6 million by playing nearly two more seasons with the Warriors until 1998. Similarly, Smith earned around $14 million for his four NBA seasons with them.
He could have made more money before signing with the Timberwolves, but he signed an illegal deal with them in 1999, which cost him around $86 million deal later.
He had initially signed the contract on a low amount after the Timberwolves assured him they would sign him with a heavy sum later. However, it all got revealed, and consequently, the NBA fined the Timberwolves for their action.
In his later years, Joe's salary rates frequently fluctuated, but he never received an amount lower than $1 million. You can check his past salary details on hoopshype.com if interested.
Moreover, he made an additional amount of money through brand endorsements and merch sales in the past. However, Joe was known for his extravagant nature, and now that he is broke, he is living a very modest life.
Smith now thinks that the reason behind his misfortune was that he had too much attachment to material possessions, which ultimately brought him back to where he was in the past.
As per the CNBC report in 2018, Joe had around $160k in debt.
Josh Shelby is a talented point guard from America who currently stars for the Lithuanian club, BC Pieno, in the LKL league. Read more here!
Joe Smith | Relationships
Joe Smith is currently married to an American woman named Kisha Chavis. The circumstance in which they met each other is unknown, but as per the reports, Joe began dating Kisha in 2018.
The lovers later married each other on St. Croix beach. Their close friends attended their marriage ceremony, and it was televised on a reality tv show named Say Yes to the Dress: Atlanta.
Although Joe found his love at a low point of his life when he had gone completely broke. Fortunately, Kisha accepted him as he was, and they are content with what they have now.
As per the rumors, Chavis was previously in a relationship with another man before she dated Joe. Similarly, this is not the first marriage of Joe Smith.
He was married to Yolanda Smith in the early 2000s. However, their relationship ended in 2011 after Yolanda filed for a divorce when she discovered that Smith was cheating on her with another woman named Deanne Marie.
Smith continued providing financial assistance to his wife to raise his child after their separation. He initially paid around 10k per month, but the court reduced it to $968 after becoming financially weak.
He has a son named Amir Smith from his relationship with Rashe Bowie and a daughter named Mahogany Lester from his relationship with another woman named Erica Lester. Amir currently plays a professional basketball league in Europe.
Similarly, he was in a brief relationship with an American model, Moniece Slaughter, in 2012.
Age & External features
As of 2022, Joe Smith is 47 years old.
Smith was always thin from his childhood, and although he gained some weight during his NBA career, he seemed a bit lean. Speaking of his physical stats, he weighs around 225 lb (102 kg) and stands 2.06 meters (6 feet 9 inches) tall.
He has some tattoos on his arms.
Some Interesting Facts About Joe Smith
Joe Smith is a talented rapper, and he released a music album titled Joe Beast around 2009.
He was featured as a professional basketball player, Connie Hawkins, in an American movie named Rebound.
Social Media
Instagram: @joesmithbasketball
Twitter: @JoeBeast95
You may also like to read about the Philadelphia 76ers' versatile and highly efficient power forward Tobias Harris, who had started his NBA career with the Milwaukee Bucks in 2011!
Frequently Asked Questions
What is the wingspan of Joe Smith?
Joe Smith has a wingspan of around 7 feet (2.13 meters).
What jersey numbers did Joe wear during his playing career?
Joe wore jersey numbers 1, 9, 8, 7, and 32 during his overall playing career.