The five-star rated up-and-coming basketball star Kon Knueppel was born to his parents, Chari and Kon Knueppel.
Both of Kon Knueppel's parents were basketball players when they were young. The genes have probably been passed to the young Kon, which makes him an exceptionally talented player.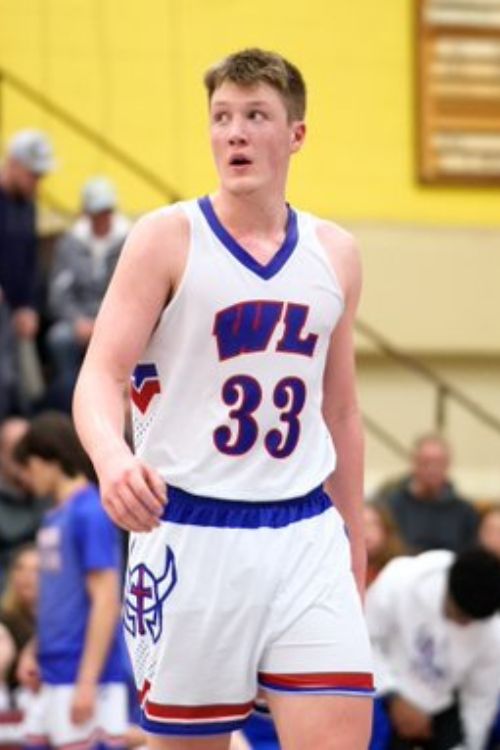 Currently, the talk of the NBA town, Kon Knueppel, is a prospective high school basketball player from Milwaukee, Wisconsin.
He attends Wisconsin Lutheran High School and is expected to graduate in the class of 2024, which has colleges scrambling to get him aboard their teams for the 2024 drafts.
Kon plays as a shooting forward (SF) and stands at a height of 6 feet 5 inches, weighing around 205 pounds.
He is highly regarded for his shooting skills and basketball IQ. His ability to shoot from behind the arc is considered excellent, making him one of the top shooters in his class and even nationally.
Kon demonstrates a good understanding of the game, playing within his abilities and not attempting things beyond his capabilities.
Furthermore, he is a very versatile shooter adept at shooting in diverse scenarios which are suited for different offensive structures and styles of play.
Kon Knueppel Parents: Chari And Kon Knueppel
It seems like basketball runs thick in the blood of the Kneuppel family, as a lot of members are seasoned ballers.
His father, Kon Knueppel, had a successful college career at Wisconsin Lutheran College. During the time from 1994 to 1998, he scored over 2,000 points.
Then, we have his mother, Chari Nordgaard Knueppel, who is no less. She holds the record for the all-time leading scorer in women's basketball at UW-Green Bay.
During her time in Phoenix, she has a record of scoring an impressive 1,964 points from 1996 to 1999.
In addition to her scoring prowess, Chari also ranks fifth in rebounds and blocks, as well as double-doubles.
Furthermore, she also holds the record for the most free throws made in the program's history.
However, the couple claims that their son is on a whole different level than them.
But, Kon disagrees as he claims that his parents, especially his mother, were 'dominating' the court with just her sheer presence.
This was after he watched a video of her which was gifted by his father on Christmas.
The couple shares their love by exchanging such little gifts like these, which hold huge significance in their love life.
Finally, they are blessed with five sons, which includes Kon. All of the boys are trying to follow in their parent's footsteps in one way or another.
Kon Knueppel Uncles
Kon's uncles might have seemed like superheroes to him when he was a kid. All of them have stood as an inspiration for him in the sport of basketball.
Talking about his father's side, he has three uncles, Klay, Klint, and Kole. Together with his father, they made up the 'Flying Knueppel Brothers.'
They won the top men's flight in a national 3-on-3 basketball tournament held in Hilton Head, South Carolina, in the summer of 2003.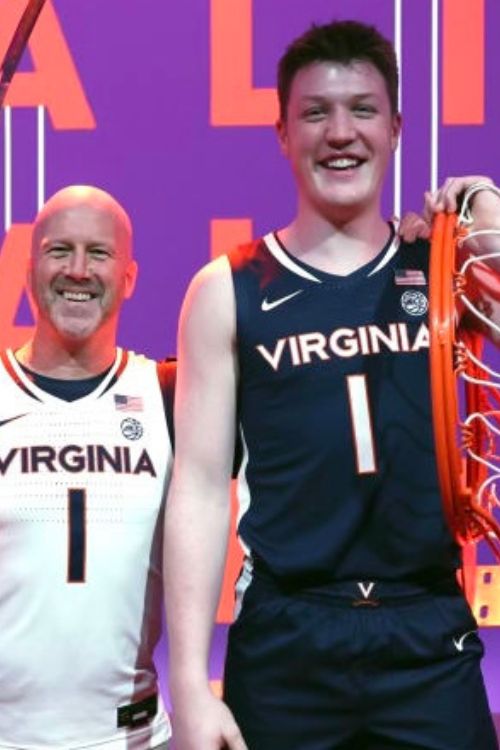 Klay is the head coach of the WLC women's basketball team, and he has helped the team achieve new heights.
He is married to his beautiful wife, Lisa, and the couple is blessed with four children. The children are Kaila, Caitlin, Jakob, and Joshua.
The family currently resides in Milwaukee, Wisconsin. As per his Linkedin profile, Klint is a Senior Manager of Technology Project Management at a Department store company called Kohl's.
Finally, Kole is working as an Executive manager at St. Marcus ministries.
Talking about his mother's side, his uncle Jeff Nordgaard was drafted by the Milwaukee Bucks in the second round of the 1996 NBA draft.