Before signing the South West Metro Pirates for the 2023 NBL1 North season, the shooting guard Lamar Patterson won the 2022 NBL North championship with the Rollers.
NBA is probably a dream association for most American basketball players, but not all players achieve success in the NBA.
Some basketball players have gained popularity in other countries, and Lamar Patterson is a perfect example of such success.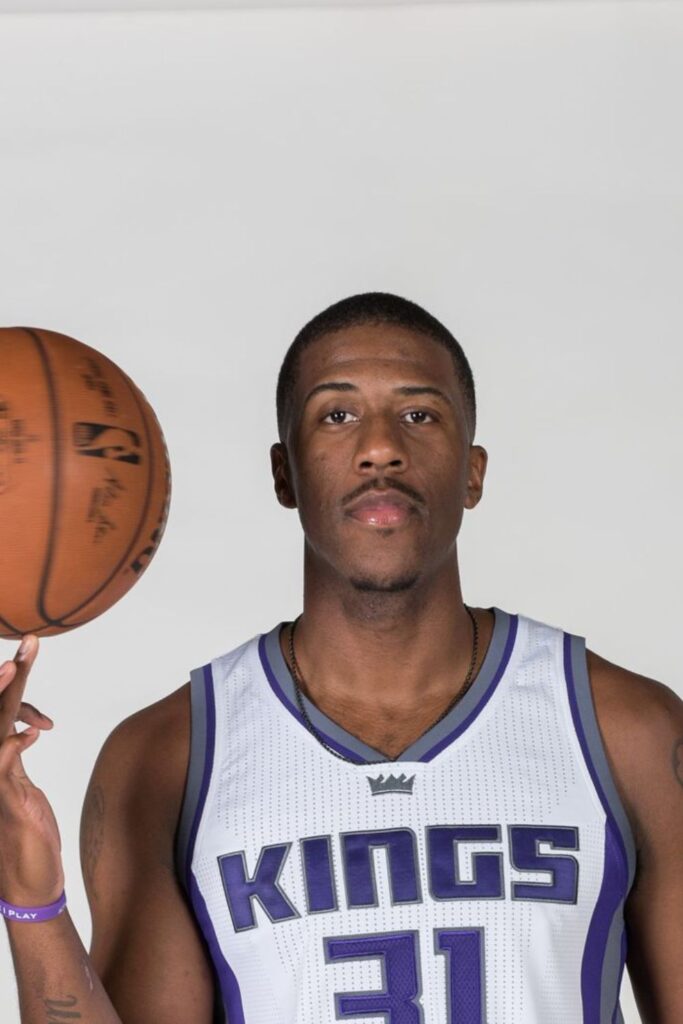 At the collegiate level, Lamar played for the Pittsburgh Panthers. Following his career path, Patterson has lived in various countries, like Turkey, Puerto Rico, China, and Australia.
Lamar confesses that he also dreamed of becoming an NBA star, which did not happen. But he is pretty happy with his international basketball career.
Before further investigating his life and career, let's check fun facts about Lamar.
Quick Facts
| | |
| --- | --- |
| Full Name | Lamar Patterson |
| Birth Date | August 12, 1991 |
| Birth Place | Lancaster, Pennsylvania, USA |
| Nick Name | LP |
| Religion | Not Available |
| Nationality | American |
| Ethnicity | Afro American |
| Education | Saint Benedict's Preparatory School |
| Horoscope | Leo |
| Father's Name | Perry Sr. |
| Mother's Name | Loreen Patterson |
| Siblings | Perry Patterson |
| Age | 32 Years Old |
| Weight | 102 kg/ 224lb. |
| Height | 6'5″/1.96m/196 cm |
| Build | Athletic |
| Married | No |
| Profession | Professional Basketball Player |
| Position | Small Forward, Shooting Guard |
| League | National Basketball League (NBL) Of Australia |
| Children | 2 |
| Net Worth | Approx. $1-$5 Million |
| Retirement | Active |
| Social Media | Instagram |
| Last Update | November 2023 |
Age, Body Measurement & Horoscope
The good-looking athlete Patterson turned 32 years old in 2023.
In addition to his attractive personality, Lamar has a gorgeous physique; he weighs around 224 lb. and stands 1.95 m tall.
The athletic figure Lamar keeps himself fit even when he travels worldwide to pursue his career.
Being born on August 12 makes him a Leo under western astrology. Leo people are known as regal and big-hearted people.
Not to mention, Lamar is a single father who values his kids and is very responsible. He knows how to bear his fatherly responsibilities.
Early Life, Family & Children
Many may have no idea, but a single mother raised Lamar. His mother must have been supportive of his basketball career.
The basketball star Patterson has all the good things to share about his mother. In one of his interviews, he said his mother did not let her past affect him.
Lamar's mother came from an environment where violence was part of their life.
But Patterson got lucky as he was born in a good neighborhood where he did not face social discrimination.
When Lamar was growing up, he may have lacked proper guidance. At sixteen, the NBA player revealed his teen pregnancy to the public with his girlfriend, whose name is not disclosed.
Patterson has two kids (names are not disclosed) from his previous love affair. He may not always be with them, but he ensures their needs are met.
Lamar likes to spend time with them whenever possible. Despite his family obligations, Lamar vigorously pursued his basketball career.
College & Professional Career
Even though Lamar played football growing up, he always knew he would become a basketball player.
Lamar always wanted to become better than his basketball player brothers.
Patterson At College
Like most basketball players, Lamar started to play basketball when he was in school.
He came forth as a swingman at J.P. McCaskey High School and then at Saint Benedict's Preparatory School.
During his college years, Lamar chose the Pitt Panthers, the NCAA Division I intercollegiate of the University of Pittsburgh.
But he got injured in his freshman year while playing against Wichita State in 2009, which cost him most of the season.
Despite a slow freshman year, Lamar returned as the leading rotation player for the 2010-11 season.
In his sophomore year in 2011-12, Lamar performed better and improved his average score to 9.6 from 2.6 PPG.
Lamar finished 2012 leading the 2012 College Basketball Invitational title with an average of 13.3 points, six rebounds, and 4.5 assists per game (APG), winning the MVP title.
Patterson led the Panthers to the NCAA Tournament during his junior year. However, the Panthers lost to Wichita State.
Again Lamar raised his average from 10.0 to 17.1 in his senior year. He ended the season with praise and accolades from the media and the league's coaches.
Lamar At Tofas (Turkish Basketball League)
After a successful collegiate basketball career, Lamar faced the 2014 NBA Draft, where he was the 48th overall pick by the Milwaukee Bucks.
Soon he was traded to the Atlanta Hawks. Seeing fewer opportunities in the NBA, the American player Lamar chose to go to foreign countries to continue his basketball career.
On August 5, 2014, he signed a contract with the Tofas Turkish Basketball League.
Joining Tofas was a thrilling experience for Patterson as he had never played outside his own country.
Lamar confessed that he had adapted to Turkey's different culture; later, he called it a good experience.
In 2014-15, Lamar scored 11.2 points, 3.4 rebounds, 2.2 assists, and 1.0 steals per game for Tofas.
Atlanta Hawks
After a year in Turkey, Lamar signed a contract with the Atlanta Hawks on July 24, 2015.
Lamar made his NBA debut on October 27, 2015, against the Detroit Pistons. The same year, Patterson got other assignments from Austin Spurs and Canton Charge of the NBA Development League.
A year later, on July 12, 2016, he was released by the Hawks. Then Lamar was claimed off waivers by the Sacramento Kings. Just after three months, the Sacramento Kings released Lamar.
Reno Bighorns / Atlanta Hawks
After a brief stint with the Sacramento Kings, the Reno Bighorns acquired him as an affiliate player.
The 2016-17 year was a trying period for Lamar as he got a contract with the Hawks, but it did not last long.
Patterson got his second contract of 10 days with the Hawks on February 8, 2017, and after 10 days again, he signed another multi-year contract.
On February 26, 2017, the Hawks let Lamar go. After the struggling time, the Bighorns hired Lamar, but he got waived after a month.
International Career
After three months, Lamar signed a contract with Santeros de Aguada, a Puerto Rican team, where his average was 15.8 points, 5.6 rebounds, 5.4 assists, and 1.1 steals per game in a total of 14 games.
Lamar joined Fiat Torino, an Italian team, on July 31, 2017. After almost a year with Torino, Patterson signed a contract with Lhasa Pure Land, a Chinese NBL, on May 24, 2018.
Patterson played with the Brisbane Bullets in the 2018-19 NBL season. He averaged 17.8 points, 6.3 rebounds, 3.8 assists, and 1.3 steals in 24 games.
The international star Lamar returned to China briefly to play for the Wuhan Dangdai in May 2019.
Patterson signed with the Bullets for the 2019-20 season on July 31, 2019. After a year with the Brisbane Bullets, Lamar joined Piratas de Quebradillas, a Puerto Rican basketball team.
His time with this team was affected by COVID-19, but he returned in October 2020 and helped Quebradillas reach the BSN finals.
On August 4, 2020, the New Zealand Breakers, the Australian NBL team, signed him for the 2020-21 season. It was Lamar's third season with the Australian NBL.
After signing teams like Brisbane Bullets, Gold Coast Rollers (NBL1 North), and Puerto Rico's team Cariduros de Fajardo.
Lamar rejoined NBL1 North with the Rollers and won the 2022 NBL North championship.
Later he signed with the South West Metro Pirates for the 2023 NBL1 North season in December 2022.
He has built his career after much struggle and hard work. There is more success to come for Lamar shortly.
The latest news, profile, career stats, and information about Lamar Patterson are on the RealGM website.
Summary Career Stats
| | | | | | | | | | | |
| --- | --- | --- | --- | --- | --- | --- | --- | --- | --- | --- |
| SUMMARY | G | PTS | TRB | AST | FG% | FG3% | FT% | eFG% | PER | WS |
| Career | 40 | 2.3 | 1.4 | 1.1 | 32.6 | 23.6 | 72.0 | 39.5 | 4.4 | 0.1 |
Deportation Of Pet
In November 2018, Lamar was on the news for illegally traveling with his pet Kobe from the United States to Brisbane, Australia.
The airport officials detained Lamar at the Brisbane Airport, carrying his dog in his carry-on bag.
When questioned, Lamar said that he contacted airlines before traveling, and they were okay with him carrying his dog.
Later, Kobe was sent back to the United States. Lamar also claimed that Kobe always traveled with him, and nobody said anything.
Net Worth
Patterson has played basketball professionally for almost ten years; his career has not been straight and smooth.
But he has made a decent amount from his basketball career. The international player, Lamar Patterson, has an estimated net worth of $1 million to $5 million as of 2023.
The hard-working and down-to-earth athlete Lamar still has a bright future ahead. Who knows what comes next for him; playing in a new country or a different career?
He is still young and healthy and likely to try other ventures.
Search Graph
Despite being a draft pick in the 2014 NBA draft, Lamar is among those who found success in other leagues across the globe. With his achievements, the basketball player is often in the search trend.
The graph illustrates his search rate for the past 12 months.
Social Media
It looks like Patterson is a simple and down-to-earth person. He has an Instagram handle with 25k followers.
Lamar usually shares pictures of him hanging out with his sons, pet, and friends. There is no post related to personal affairs. It is hard to guess whether he is dating someone or not.
Lamar does not post often on social media; his most recent post was in 2022 with his other basketball friends.
Frequently Asked Questions (FAQs)
Is Lamar Patterson married?
No information is available in any sources regarding Lamar's marriage.
Does Lamar Patterson have children?
Yes, sources claim that Patterson has two sons from his previous relationships.
What is Lamar Patterson's wingspan? What is his college statistic like?
According to the DraftExpress website, Lamar Patterson has a wingspan of 6 feet 11 inches (2.10 m). Lamar Patterson has played 149 games in his career and has maintained an average of 9.5 points, 3.9 rebounds, and 2.9 assists.
Does Lamar Patterson have good defensive skills?
Patterson has the size and defensive skills teams look for on the swingman, and his high-level passing ability is a plus point.