Terence Crawford has two sisters: Latisha and Shawntay, who stood with him in his pursuit of greatness. They prefer to stay low-key, but their close-knit bond with their boxer brother makes it inevitable.
Terence Allan Crawford, an American professional boxer, has achieved remarkable success across multiple weight classes.
He held the WBO and Ring magazine lightweight titles from 2014 to 2015 and unified the WBA (Super), WBC, IBF, WBO, and Ring light welterweight titles from 2015 to 2017.
He became the first male boxer since 2005 to hold all four major world titles simultaneously.
Moving up to the welterweight division, he has held the WBO welterweight title since 2018.
Crawford's exceptional skills include lightning-fast hand speed, strategic intelligence, formidable punching power, and impressive defensive abilities.
Notably, he can seamlessly switch hit from orthodox to southpaw stances. These attributes have earned him recognition as one of the best pound-for-pound boxers in the world.
Terence is ranked as the world's top active boxer by ESPN. And he has been named Fighter of the Year by both ESPN and the Boxing Writers Association of America.
Crawford's achievements have cemented his status as a highly respected figure in the sport.
Terence Crawford Sister: Who Are Latisha And Shawntay Crawford?
Terence Crawford has two sisters named Latisha and Shawntay Crawford.
Shawntay Crawford is the eldest of two sisters who opts to keep her personal life under wraps.
According to her Facebook profile, she is a graduate of Metropolitan Community College. The Omaha, Nebraska resident is a personal care assistant, having worked at Skyline Ridge Nursing & Rehab.
Moreover, she is married since June 2015, but nothing much about her husband is known. Shawntay's son, Trey, is an athlete, forging a strong connection with his uncle Terence.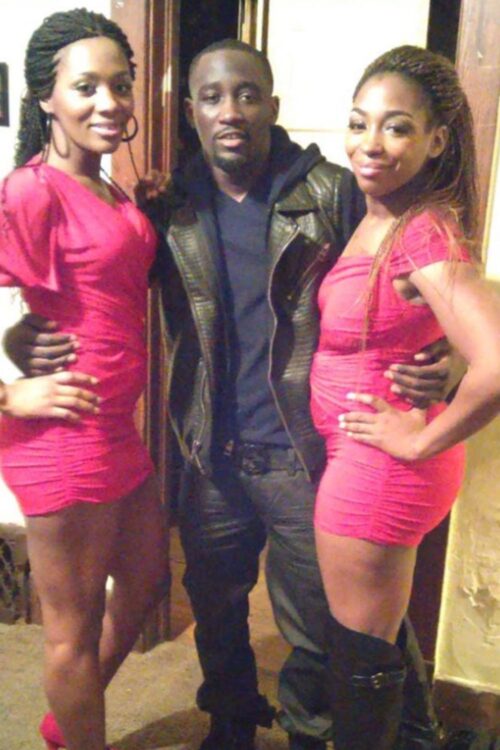 Another sister of the American boxer, Latisha N. Crawford, also lives in Omaha, Nebraska.
Latisha strongly supports her brother and often attends Terence's fights. She shares pictures from these events on social media, showing her support for Terence.
It's great to see that Terence Crawford has a supportive family involved in his life and career.
Parents & More On Family
Terence Crawford had a difficult childhood. His parents, Debra Crawford and Terry Crawford, got married at a young age.
Their family life was unhappy, leading to their eventual divorce.
Terence has spoken about the contradictory nature of his relationship with his mother during his early years.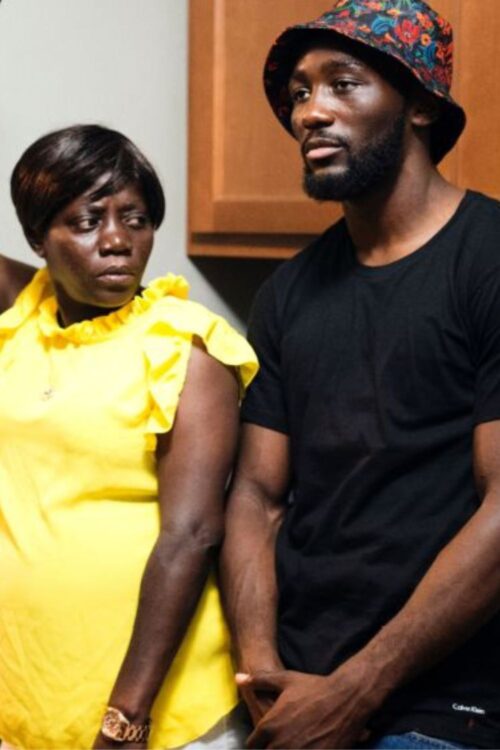 However, Terence and his mother have developed a close bond over time.
Terence occasionally shares pictures of his mother on Instagram. He takes the opportunity to celebrate her on occasions like Mother's Day and her birthday.
Terence and his Father, Terry Crawford, were close. However, their connection was lost when Terry left his wife, Debra, and moved away from their home.
It is unclear whether Terence and his Father stay in touch, as the boxer rarely mentions his Father in interviews.
Terence Crawford vs. Errol Spence Jr
Crawford and Errol Spence Jr. are all set to fight for the undisputed welterweight championship on July 29, 2023, at the T-Mobile Arena in Las Vegas.
Showtime PPV will broadcast the highly anticipated event, and both boxers will receive guaranteed eight-figure earnings for the fight.
The agreement includes a bidirectional rematch clause, which means that the loser of the initial fight can trigger a rematch within 30 days.
The rematch is part of Crawford's two-fight deal with PBC (Premier Boxing Champions) and is required to take place before the end of 2023.
After the rematch, both boxers are expected to move up to the 154-pound weight class.
The boxing authorities will likely schedule a trilogy fight if both boxers win their respective fights.
They expect the overall series winner to then proceed to fight in the undisputed junior middleweight championship against Jermell Charlo.
Jermell is the current defending champion. Errol Spence Jr. and Jermell Charlo train with Derrick James in Dallas, Texas.
The fight between the two best welterweights: Crawford and Spence, will be a thrilling bout to watch.
This matchup will determine the best boxer in the world, regardless of weight class, although both fighters compete at 147 pounds.