The ex-girlfriend of the American football wide receiver Odell Beckham Jr., Lauren Wood, is not the only child of her parents. Wood is believed to have two sisters with whom she is very close.
Lauren is thought to be of mixed heritage. However her parentage is unknown, but some reports indicate she is of African-American ancestry.
Fitness instructor Lauren Wood has had television appearances, including on Nick Cannon's MTV comedy series Wild'n'Out.
More than 1.7 million people follow her on Instagram, and she has endorsement deals with companies, including Fashion Nova, Pretty Little Thing, Hot Miami Styles, and Novex Hair Care.
Wood routinely offers fitness advice and gym ideas to her hordes of followers and publishes videos of herself working out.
The Instagram model is now in huge media attention after her recent breakup with the NFL star Odell Beckham Jr.
Lauren Wood Parents: Where Are They From?
Lauren "Lolo" Wood has been quite discreet about her family life despite being very open about her four-year relationship with NFL star Odell Beckham Jr.
Fans are curious to learn more about Lauren's parents, sisters, and children now that the couple has broken up and the Ravens player has moved on to date Kim Kardashian.
Lauren Wood was born in Texas, United States of America, on March 13, 1993.
The mother of Lauren is Reita Wood, who does not appear much on the Internet.
The fitness model took to Instagram in June 2021 to acknowledge her mother on her birthday.
"Lil photo dump of Cabo for my mommas Birthday!! Love you," Wood tagged Reita on her private account with a series of her and Reita's photos.
The bio of Reita's Instagram reads: "Zydn and Camila's Nani🧬 Learn, experience, and evolve all of your days. 🚫🙅🏽♀️ Fake profiles."
"To the first man I have ever loved," Lauren penned in a 2016 Instagram photo that showed the couple plunging into a pool hand in hand when she was a young girl.
My dad never left Ashley and me alone to play, always joined in with us LOL. I have his big feet. And my tan shoooo was poppin." She added in the caption.
"For real your dad one of the best teachers everr!!" one commenter remarked in reference to his line of work.
Regarding the ethnicity of the Woods, little is known to the public. However, some sources claim Lauren to be African-American by origin. On the other hand, Lauren currently holds the American citizenship.
More On Lauren Wood Sisters
The reality TV star, Lauren Wood, is not the only child of her parents. She has two sisters, Ashley Wood and Maleah Wood, according to sources.
It's unclear what role she plays in the household, although rumors have it that she gets along well with her sisters.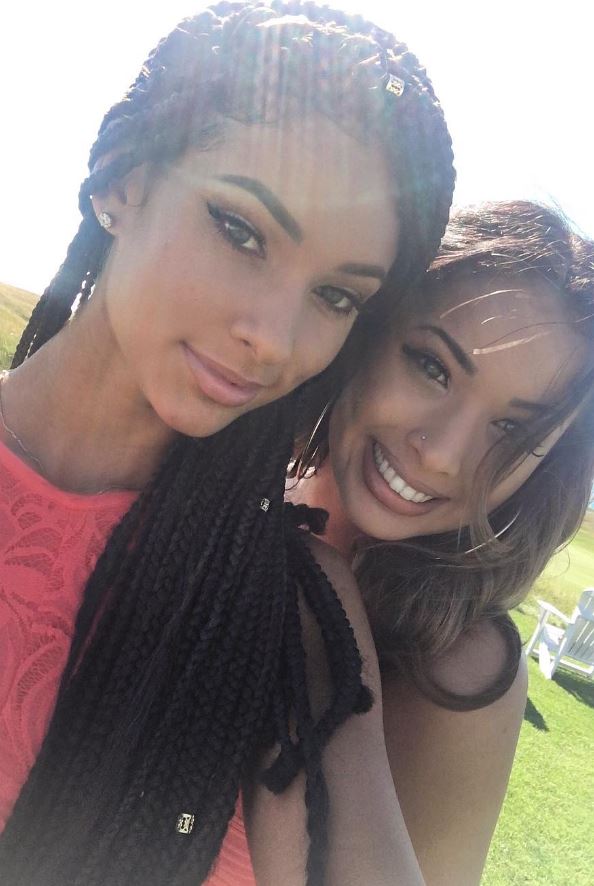 On occasion, Wood posts on her Instagram account about her sisters and calls them "precious."
Additionally, she referred to one of her siblings as her "best friend" in a June 2016 Instagram post, highlighting how close they are.