The Weems family still can't make sense of what happened to LeBron James sister, Ericka Weems. She was found dead on November 2, 2020, inside her home in Akron, Ohio.
Erica was an achiever and known to have a heart of gold. She loved and cared about everybody.
Her cruel murder shocked not only her family but also everyone who knew her in person. She is still missed dearly by friends and family.
As no one has been charged with the murder of Ericka Weems, justice is yet to prevail.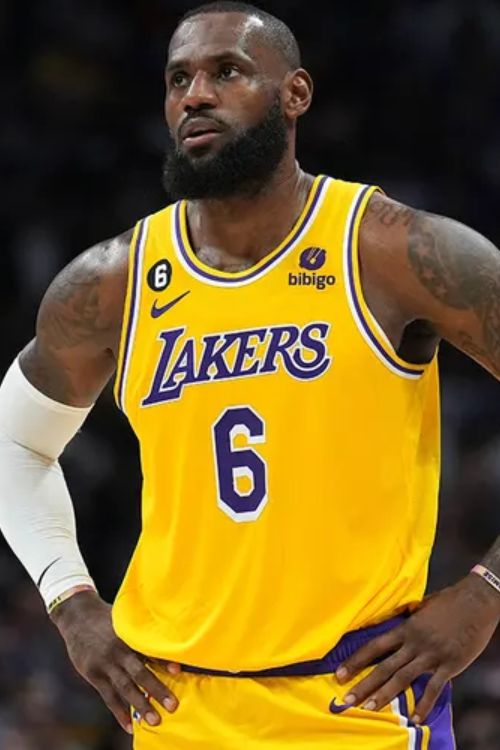 LeBron Raymone James Sr., popularly known as LeBron James, is an American professional basketball player who plays for the Los Angeles Lakers of the NBA.
In the 2003 NBA draft, James was selected by his hometown team, the Cleveland Cavaliers, as the first overall pick.
Born on December 30, 1984, James has won four NBA championships. Two of them came with the Miami Heat, and one each with the Lakers and Cleveland Cavaliers.
He is widely regarded as one of the greatest players in the history of the sport. James is the all-time leading scorer in NBA history while ranking fourth in career assists.
Nicknamed "King James" by his peers, the player has competed in 10 NBA Finals.
The two times Olympic gold medalist has also won four MVP Awards and four Finals MVP Awards.
LeBron James Sister: Ericka Weems
Ericka Weems was born to Brenda and Darrell Weems in Akron, Ohio. She was 37 years old at the time of her death.
The middle child of three, Ericka, once played basketball in high school. Her father worked in a factory, and her mother worked as a nurse before they passed away.
She had tattoos on each side of her chest that read "Here Today 1961" and "Gone Tomorrow 2006". It was an homage to her mother Brenda.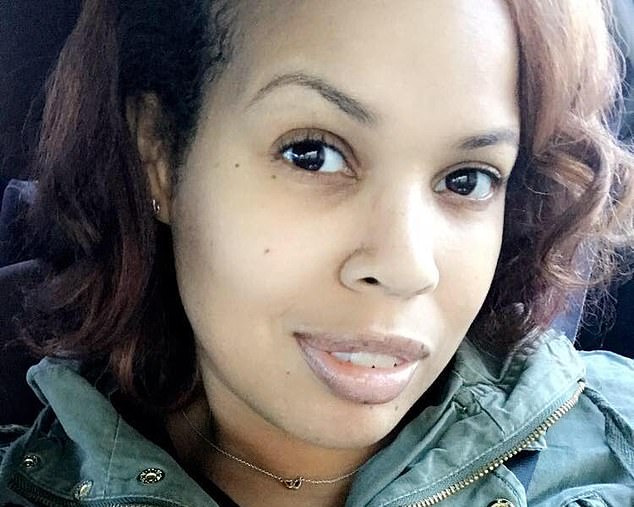 Ericka earned a degree in Human Development and Family Sciences at The Ohio State University in 2006. She majored in Early Childhood Education.
In 2007, she received her master's degree in teaching from Kent State University.
Ericka spent her time working with children early in her teenage years. Her passion and love for children made her pursue a career in childcare.
She opened the Recess Child Development Center in Columbus, Ohio, in 2012. However, in 2019, she decided to move back to Akron, Ohio, to be closer to her family.
Ericka had started running a daycare out of her house in Akron, Ohio, not long before her murder. She never married and didn't have children either.
Ericka Weems Was The God-Sister Of LeBron James
LeBron and the Weems family connection dates back to his childhood. Weems' mother, Brenda, was the godmother of James, who called her a "second mother."
Brenda and Darrell Weems played major roles in LeBron's growth, beginning when he was just 8 years old.
Ericka's brother, Brandon, is the Cavaliers' director of scouting and played high school basketball with James at Akron's St. Vincent-St. Mary in the early 2000s.
James treated the Weems children as his own siblings. He was so close with the Weems family that he still called Ericka his sister.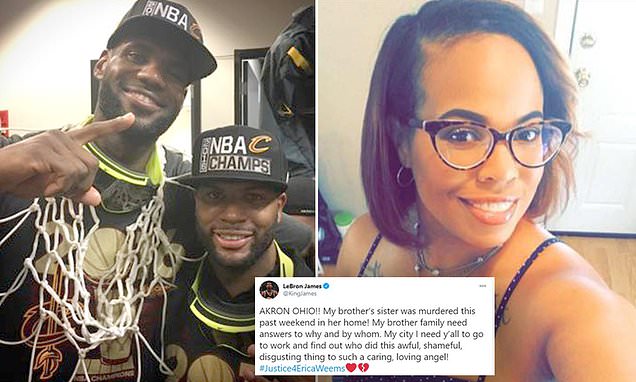 On November 5, 2020, LeBron James called for justice on Twitter following the killing of Ericka Weems.
Part of the tweet reads, "My city, I need y'all to go to work and find out who did this awful, shameful, disgusting thing to such a caring, loving angel!"
The Tragic Death Of Ericka Weems
On the afternoon of November 2, 2020, family members found Ericka Weems's body inside her home, according to news reports.
Weems was unresponsive with gunshot wounds to the head and was pronounced dead at the scene.
The investigation began after the Summit County medical examiner ruled her death a homicide. Police are still not sure if Weems knew her killer or if the crime was random.
As a result, her homicide remains unsolved to date. Akron family still seeks justice almost 3 years after the mysterious murder of Ericka Weems.