Professional golf player, Linn Grant, is in a relationship with her yet-to-be husband, Pontus Samuelsson, since 2019.
Linn's fans have presumed that Pontus Samuelsson is her husband, but the hopeless romantics are yet to get engaged or married.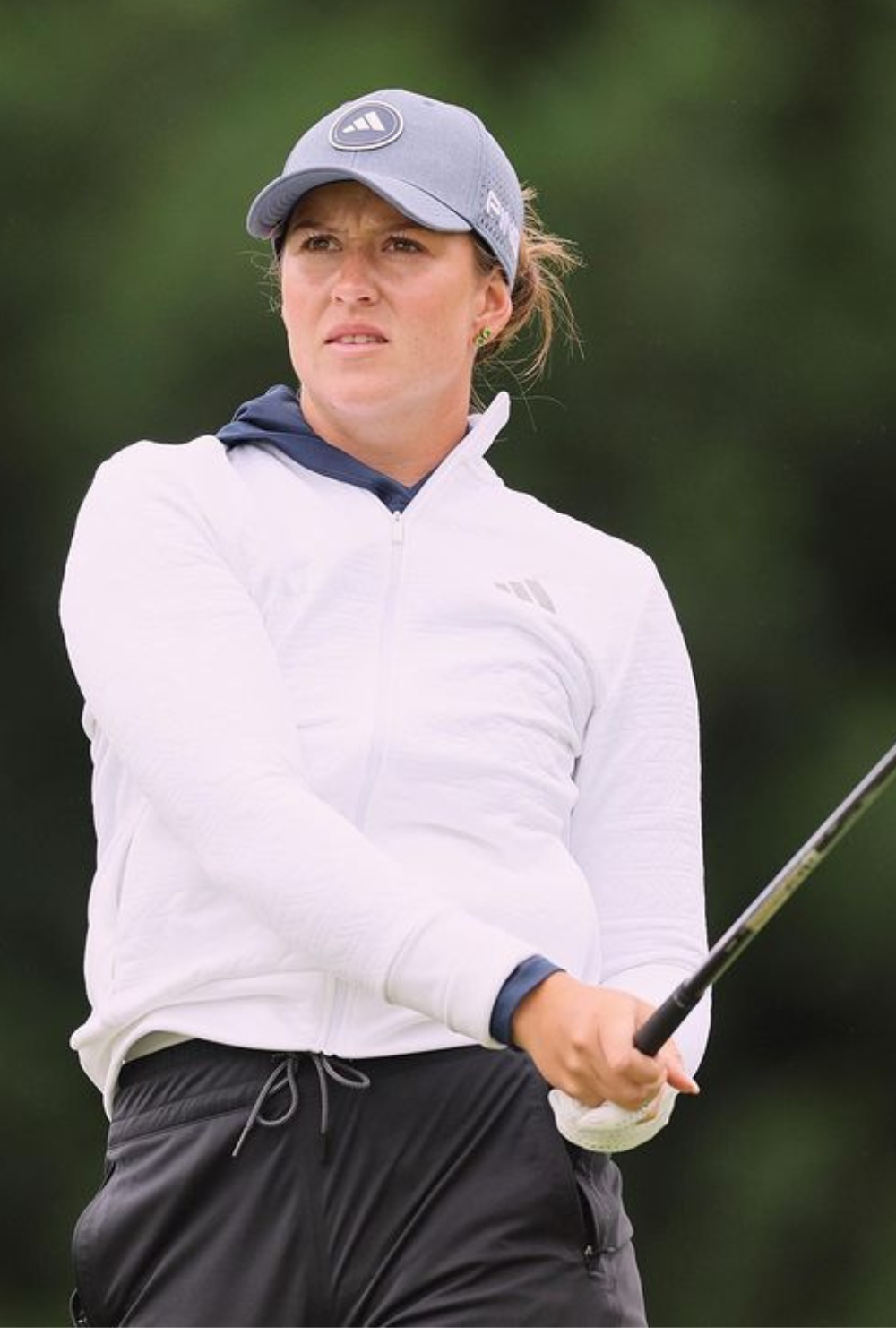 Linn Maria Grant is a Swedish professional golfer born on 20 June 1999. She is the granddaughter of the late James Grant and daughter of John Grant, both of them were professional golfers during their generation.
Born into a family of refined golfers, Linn's bloodline inspired her to play golf. During her early years as an amateur, she represented her country at the European Girls' Team Championship.
Grant went to Arizona State University in 2019. After she left ASU in 2021, her name was cemented as one of the best two-year careers of any player in NCAA history.
Grant turned professional in August 2021. The same year in October, she won the Terre Blanche Ladies Open, her first victory after turning pro.
In 2022, Linn played a total of six events, making five cuts and earning $452,828, recording two top-10 finishes.
Recently, on 16th July 2023, Linn Grant utterly silenced her doubters after winning the Dana Open (First LPGA Victory).
Is Pontus Samuelsson Linn Grant Husband?
Linn Grant is in a relationship with her boyfriend Pontus Samuelsson. Linn is yet to marry her sweetheart, Pontus.
Fans speculate the two are dating from their high school days. While this theory isn't evident, Linn shared their first picture in 2019, which was their freshman year at college.
Her yet-to-be husband, Pontus Samuelsson, was born on January 13, 2000, in Linkoping, Sweden, to Marina Rydgren and Jan Samuelsson. He also has a brother named Jonas.
Samuelsson is currently in his junior year at The Limestone University. He is majoring in Economics.
In addition to this, Samuelsson represents Limestone University by playing golf as a student-athlete. He tallied one top-5 & one top-10 placement as a freshman.
Moreover, he carded a three-round 220 (+4) to help Limestone finish runner-up at the SAC Championship.
His college honors include the 2022 GCAA Division, 2022 South Atlantic Conference Championship Medalist, 2022 South Atlantic Conference All-Tournament Team, and 2022 All-South Atlantic Conference Third Team.
A Supportive Boyfriend On And Off The Field
Pontus Samuelsson served as the caddie to Linn Grant since her initial days as a professional golfer. She placed great trust in Pontus when she chose him as her caddie.
Realizing that the role of a caddie is of paramount importance, Pontus didn't let his girlfriend down and provided her with immense support on and off the course.
Linn says that Pontus has many great traits that make it so easy to work with him. Pontus always remains calm in every situation having full trust in his girlfriend.
However, it has been reported that Pontus Samuelsson took a step forward in his career and left the role of a caddie. He gave up this role to focus on his career.
Earlier this year, in March, Pontus accompanied her for the last time when she played in two tournaments in South Korea.
Regarding their personal relationship, we can see how much the two love each other. Linn loves sharing pictures with Pontus. They also love to travel together.
On January 2, 2020, Linn shared some pictures on Instagram, admiring the most treasured & cherished people in her life. She thanked them for their support and beautiful memories from the year before that.
Pontus quickly made his way to the list, as seen on her Instagram handle.
Surprisingly, Linn's boyfriend, Pontus, is six months younger than her as per their date of birth.