The late professional baseball player Lou Gehrig and his wife, Eleanor Gehrig, were married for eight years.
While Lou was still living at his mother's house, he met Eleanor in 1932. After a year of dating, they tied the knot in September 1933.
Furthermore, Eleanor supported Lou during his professional career and through his illness until his last breath.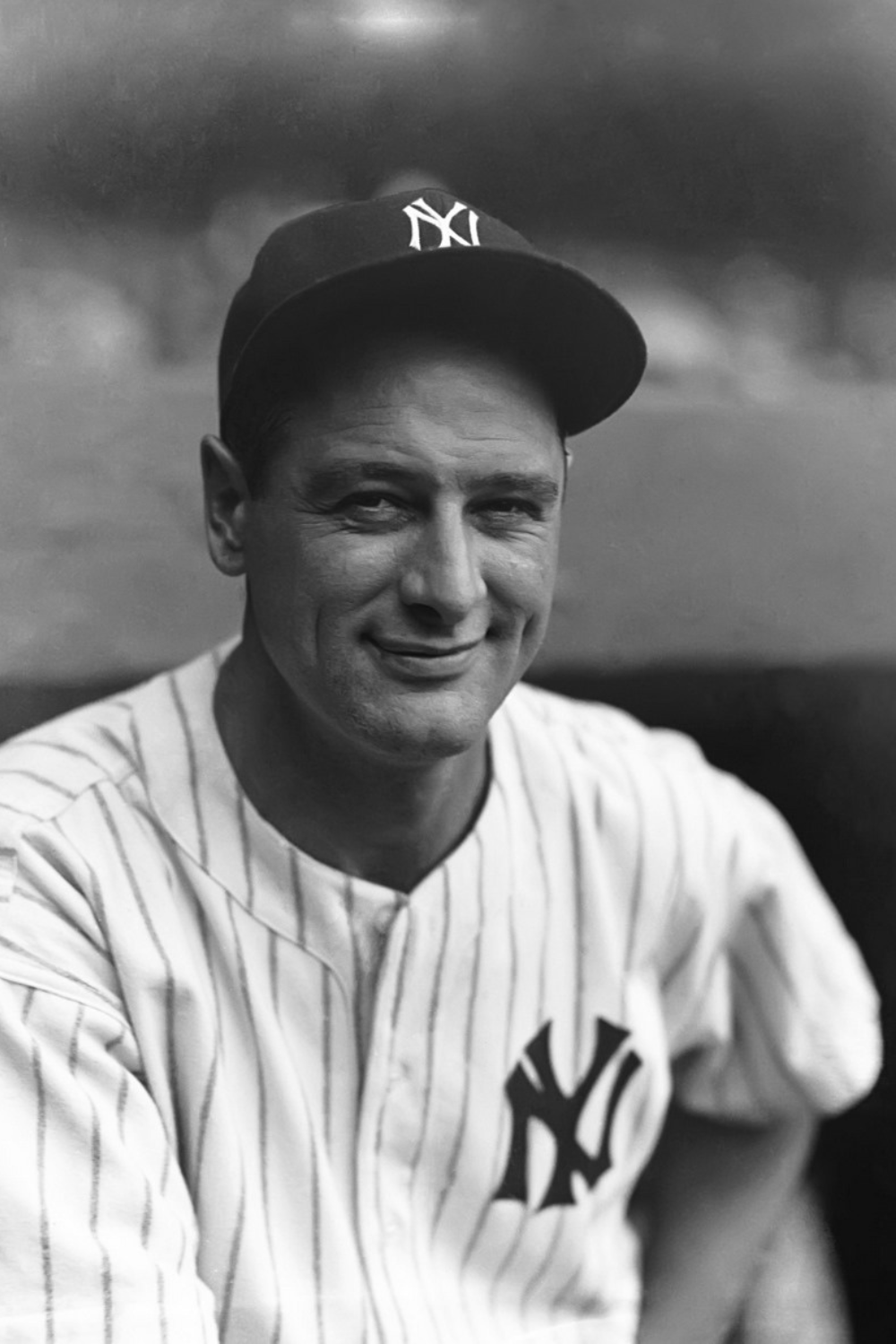 Henry Louis Gehrig (June 19, 1903 – June 2, 1941) was an American professional baseball first baseman who played 17 seasons in the MLB.
His prowess as a hitter and durability earned him the nickname "the Iron Horse."
The seven times All-Star is widely regarded as one of the greatest baseball players ever.
The Columbia University alumnus signed with the New York Yankees on April 29, 1923, and made his MLB debut on June 15, 1923.
Throughout his professional career from 1923 to 1939, Gehrig only played with the Yankees and made some major-league records.
However, his career was short after the diagnosis of a rare nervous system disorder, Amyotrophic Lateral Sclerosis (ALS), in 1939.
On the day of his retirement, he became the first baseball player to have his uniform number retired.
Lou Gehrig Wife, Eleanor Gehrig & Kids
Lous's wife, Eleanor Grace Twitchell, was born in Chicago on March 6, 1904.
It would sound like a movie, but Eleanor Gehrig (nee Twitchell) lived her entire life as a widow after Lou's demise.
Eleanor derived little satisfaction in carrying her late husband's name and living with his memory.
How the two started dating? As Lou was living with his parents, he hadn't had any luck with ladies until he found Eleanor.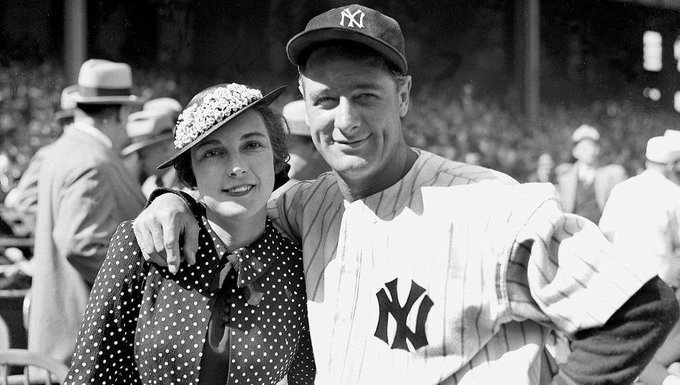 Eleanor was born to her parents, Frank Bradford Twitchell and Nellie Mulvaney Twitchell.
Lou and Eleanor met in 1932, and they tied the knot after a year. Later, Eleanor helped him move out of his parents' house and also with his professional career.
Their romantic relationship has been trumpeted as the great American Love Story: the match between a former Chicago "society" girl and a shy immigrants' son.
Besides, she stood as the pillar behind her husband Lou and got herself the nickname "First Lady of the Yankees."
However, in their eight years of marital life, they did not have any kids.
Lou Gehrig Pride Of The Yankees
Lou was born to his immigrant parents, Christina Foch and Heinrich Gehrig, as their second of four children.
He started playing baseball at a young age and debuted at the young age of 19.
Moreover, in his 17 professional years with the Yankees, he won six World Series championships and earned AL MVP twice.
For his contribution, he was inducted into the Baseball Hall of Fame in 1939, and a monument originally dedicated by the Yankees was made in Gehrig's honor in 1941.
Similarly, an award was named after him Lou Gehrig Memorial Award, given to the MLB player who best exhibits Gehrig's integrity and character.
Lou passed away on June 2, 1941, after suffering from ALS, and Eleanor lived her whole life as Lou's widow.
Eleanor did her best to keep the memory of her loving husband alive for eternity. She consulted on the movie, The Pride of the Yankees, which pays tribute to the Yankees legend.