Who is Marc Andre Fleury brother? Fans are really curious if Marc has a brother or not, but instead, the Canadian ice hockey player has a little sister, Marylene Feury.
Marc Andre Fleury is a professional Canadian hockey player who plays for the Minnesota Wild of the National Hockey League (NHL).
The player was born on November 28, 1984, in Sorel-Tracy, Quebec, Canada. He started playing in the Quebec International Pee-Wee Hockey Tournament with College-Francais Rive-Sud minor ice hockey team from South Shore.
Later the player started playing for Cape Breton Screaming Eagles in Quebec Major Junior Hockey League.
Eventually, he was chosen in the 2003 NHL draft by Pittsburgh Penguin, where he became the third goalie to be chosen first overall in the NHL draft.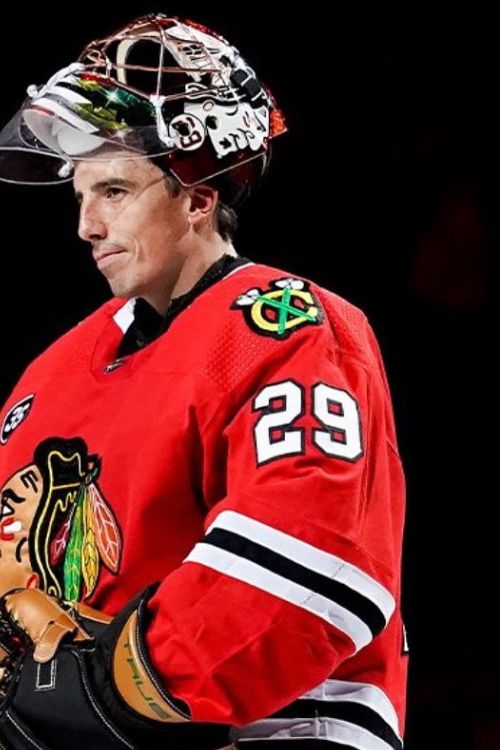 The player debuted in the NHL at the age of 18 and appeared in the NHL game on October 10, 2003, against the Los Angeles Kings.
Marc played with the Penguins for 13 seasons, winning the Stanley Cup in 2009, 2016, and 2017. He also won the William M. Jennings Trophy and the Vezina Trophy in 2021.
Moreover, The player won the gold medal with Team Canada in the 2010 Winter Olympics in Vancouver. He also won two silver medals in IIHF Junior World Championship in 2003 and 2004.
On March 21, 2022, Marc begin playing for Minnesota Wild and made his debut on March 26 against Columbus Blue Jacket.
Marc Andre Fleury Brother- Meet His Sister Marylene Fleury
Marc Andre has only one sibling, his younger sister Marylene Fleury.
Even though Marc Andre does not have any brothers, on Jan 9, 2013, another Canadian ice hockey star Theoren Fleury, tweeted, "Finally met my brother from another mother, Marc Andre Fleury!"
The player grew up in Quebec, a small town near Montreal, with his only sister Marylene. His sister Marylene did her bachelors in sales administration from the University of Quebec at Trois-Rivieres.
Later, she started he career as a marketing intern at Pittsburgh Penguins for 3 months.
Eventually, she worked as a communication coordinator at ALSTOM and worked there for 6 years. Similarly, she joined ArcelorMittal and worked as an inside sales representative.
Nowadays, she is been working as a sales administrative at Rio Tinto.
Marc Andre Fleury Family Tree
Marc Andre Fleury's parents, Andre and France Fleury, have played significant roles in his journey.
His father, Andre, died at the age of 63 due to lung cancer in 2019. He has reportedly seen carrying his father's quote back on his helmet "Keep your eye on it."
The ice hockey player was really close to his parents and remembers how his father supported his dreams and decisions.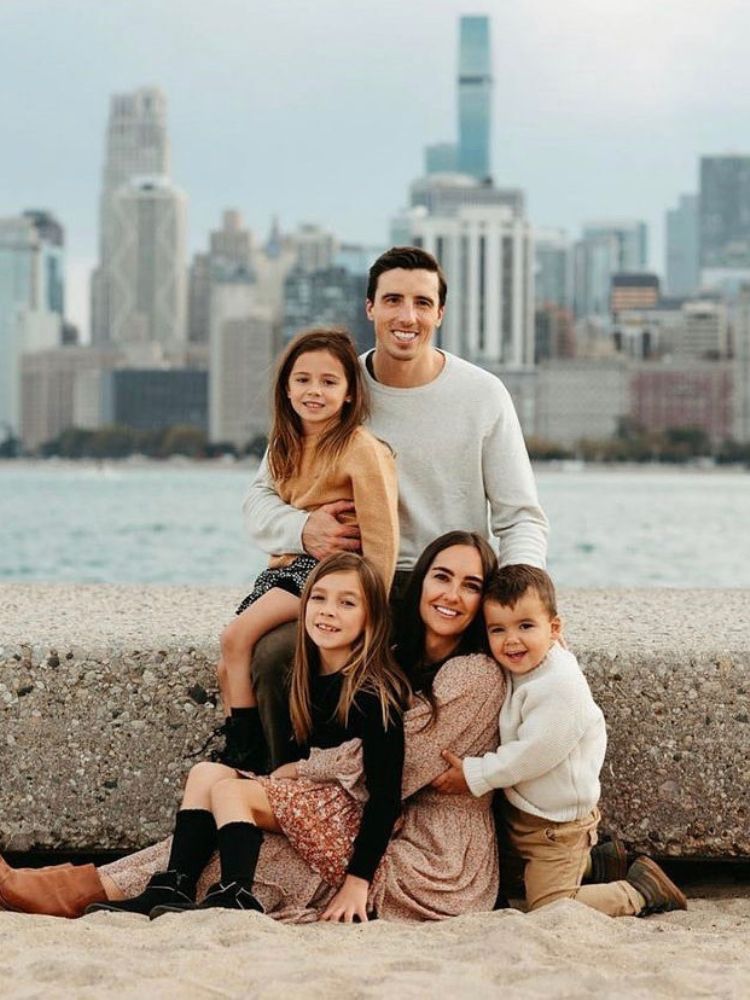 The player married his girlfriend Veronique LaRose on July 21, 2012, at Notre Dame Basilica in Montreal.
Marc and Veronique were together for almost 12 years before getting married.
Veronique is a Canadian actress and a businesswoman, and she did her studies at Robert Morris Colonial in 2012.
The couple together has two daughters and one son. The oldest daughter Estella Fleury was born on April 26, 2013, while the youngest daughter Scarlett Fleury was born on July 22, 2015.
In 2019, the duo once again gave birth to a beautiful son and named him James Fleury.