Growing up, Marcus Freeman was inspired by his parents, Michael and Chong Freeman, who shared his passion for sports and encouraged him to pursue his dreams in the field.
Marcus Freeman is an American football coach and former linebacker. Currently, he holds the position of head coach at the University of Notre Dame.
During college, Freeman played football for Ohio State and later joined the Chicago Bears as a fifth-round draft pick in the 2009 NFL Draft.
He also played with the Buffalo Bills and Houston Texans in his professional football career.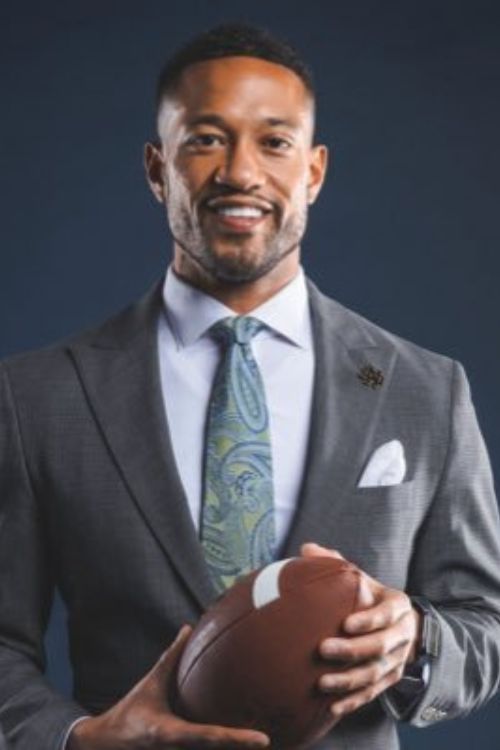 Marcus's NFL journey didn't last long, as he retired early due to his heart condition in 2010.
The following year he started working as a coach and was linebackers assistant coach for Kent State in 2011.
Later, Freeman joined Purdue University as the linebackers coach. His role expanded in the 2016 season when he was promoted to co-defensive coordinator.
In 2021, he served as Notre Dame's defensive coordinator and linebackers coach and was later promoted to head coach.
Marcus Freeman Parents, Michael, And Chong Freeman
Marcus, born on January 10, 1986, was raised in Huber Heights, Ohio. He comes from a diverse heritage, as he was born to African American father and Korean mother.
Freeman's mother, Chong Freeman, is originally from South Korea. She crossed paths with his father, Michael Freeman, while both were serving in the US Air Force.
They eventually settled in Ohio in 1976 after their military service. His father, Michael, was the first person to teach Marcus and his brother Michael Jr about football.
Because of his father and mother, Marcus's interest grew more in athletes and great athleticism.
Moreover, his family fully supported his decision to join the school football team. His mother also encouraged him to take Taekwondo lessons.
Marcus Freeman shares a close bond with his parents, particularly his mother, and cherishes every opportunity to spend quality time with her.
Mother Chong and Marcus were recently invited to a dinner at the White House in Washington, D.C., on April 26, 2023, where they had the opportunity to meet with South Korean President Yoon Suk-yeol and US President Joe Biden.
Freeman Is the Father Of Six Children
Marcus Freeman and Joanna are a sports couple whose relationship blossomed during their college years. The couple started in the late 2000s when they met while pursuing their studies at Ohio State University.
Soon after, they began dating and spelled their wedding vows on February 20, 2010. Marcus and Joanna have been blessed with a beautiful family consisting of six children.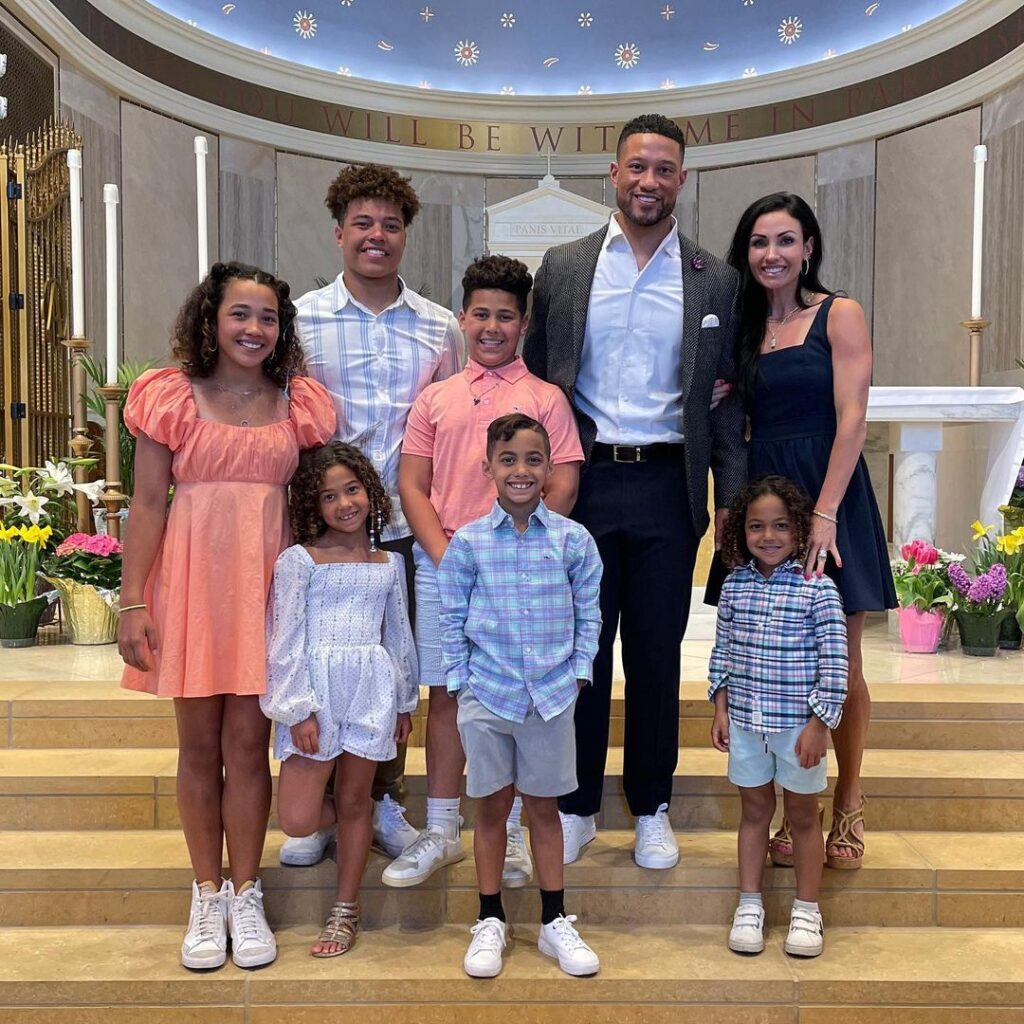 They are proud parents to four sons named Vinny, Nico, Gino, and Rocco, as well as two daughters named Siena and Capri.
Vinny, the eldest child of Marcus Freeman and Joanna, was born in 2007, prior to their marriage. Following Vinny, they welcomed their daughter Siena.
Gino is their third child, and their fourth child is Nico Freeman, born in 2015, as Marcus celebrated his fourth birthday in 2019.
In July 2017, their fifth child, Capri, was born, and Rocco, their youngest child, was born in 2018.
The Freeman family is complete with their six wonderful children, bringing joy and love to their household.