Mark Mathys Death: The race car driver passed away on Saturday during an accident at Dayton Speedway. Mathys is survived by his wife, Linda, and his three daughters.
A man who loved his cars and loved racing, Mathys was pushed to the wall after two cars collided during the practice sessions. His sister Beth wrote on her Facebook page that the racer either died instantly on impact or on his way to the hospital.
Hundreds of Mark's close friends and relatives have shared tribute posts for the racer, talking about his achievements but notably how great of a human being he was.
Our thoughts go out to Mark and his family. He was a passionate driver who went out doing what he loved the most.
Mark Mathys Death: Updates Given By His Sister
Mark Mathys tragically passed away on Saturday while he was participating in the Daytona qualifiers. It was his sister, Beth Ann Mathys-Griner, who shared the news of his tragic passion on her Facebook handle.
Beth had found out about her brother's passing through their other sibling, Brad Mathys. As written by Beth on her Facebook page, Mark had a flat tire and had stepped out to assess the problem when another driver hit him, killing him on impact.
She shared another post on her Facebook page a few hours later. In the updated post, Beth shared that Mark had pulled to the wall after the flat tire when two other cars came around and hit each other.
The collision of the two other cars sent one into the wall, hitting Mark. The rescuers at the spot had to take the top of the car to get Mark out. Beth shared that her brother had either instantly died on impact or on the way to the hospital.
Daytona Speedway Death Revealed To Be Driver Mark Mathys
After finding out about Mark's demise, several of his friends and relatives have shared tribute posts for him on Facebook.
One of his close friends, Jim Skillman, shared a few photos he and Mark had clicked during one of their races. Skillman shared that he was supposed to present at Daytona but couldn't make it due to his schedule.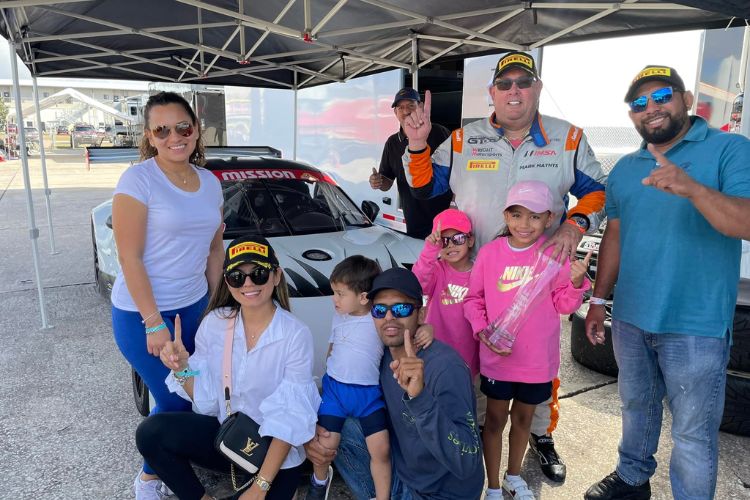 The two were avid race fans and had recently talked about becoming grandparents. Jim shared that Mark was pumped to become a grandpa. One of Mark's close friends, Mirna Malinar, also shared an emotional tribute post for him.
Malinar wrote, "Mark Mathys…RIP, my old friend, trusted and giving. Loved watching you go and accomplish your passion, dreams, and need for speed. But more important, a wonderful family."
She further wrote, "RIP my friend. You were always so generous to us and others. You went out the way I think you wanted. A need for speed.. but just too soon."
Mark Mathys Family
Mark Mathys was one of three kids of the Mathys family. His father, Williams Mathys, worked in ministry and was an active member of the Lions Club and Historical Society.
Williams passed away last year on April 2, 2022, at age 89. He graduated from Muncie Central High School and later enrolled at Ball State University. He officiated weddings and funerals and devoted his life to the lord.
Last year, on his father's passing, Mark shared a lengthy post, talking about all his works along with a few photographs of him. He had also shared an image of his dad officiating a wedding.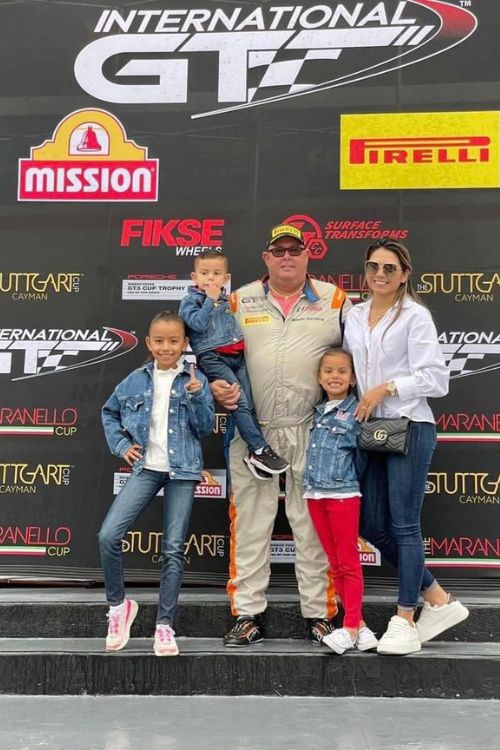 Mark's sister, Beth, is available on Facebook and was the first one to inform close friends and relatives about Mark's tragic passing. Beth currently lives with her family in Elwood, Indiana.
On his Facebook page, Mark had previously shared a few photographs of his family. He is married to Linda Mathys, who has kept herself away from social media.
Mark has two older daughters, Kendra Raquel and Kecia Frye. Kecia had even recently given birth to her first child with her husband, Justin Frye.
In a Facebook post from 2021, Mark revealed he had adopted a third child, Sofia, who is from Nicaragua. With his Facebook friends, Mark shared a letter Sofia had written for him on Father's Day.
In the caption, Mark wrote he was nervous about adopting a child in his mid-50s but felt that today was the sign from God that his decision was a great one.