Concerns relating to the illness of the great American gymnast Mary Lou Retton have been making headlines recently.
Retton's gold medal win at the 1984 Olympics made her one of the most beloved and celebrated athletes in the United States.
With this article, let's discover the truth about Mary Lou Retton's illness rumors and her past health challenges.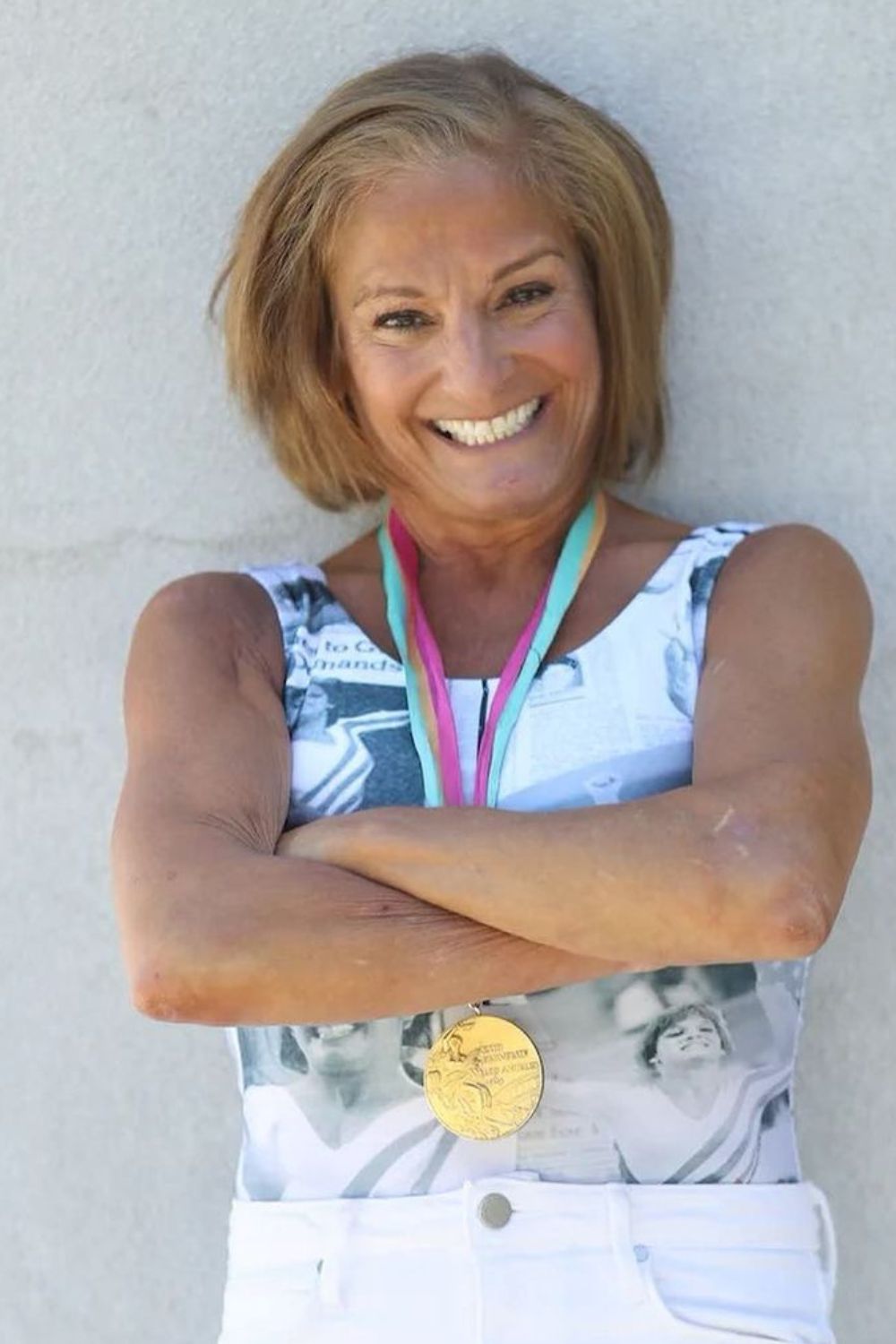 Mary Lou Retton is a retired American gymnast widely celebrated for her remarkable achievements in gymnastics.
Born on January 24, 1968, in Fairmont, West Virginia, Retton's journey in gymnastics began at the tender age of eight. She went on to achieve numerous milestones in her gymnastics career.
One of her most significant accomplishments came in 1984 when she competed in the 1984 Olympic Games in Los Angeles, California.
She made history by becoming the first American woman to win the all-around gold medal in Olympic gymnastics.
Her exceptional performance also earned her four additional medals – silver in the team competition and the horse vault, bronze in the floor exercise, and uneven bars.
Retton has worked as a sports commentator, activist, and motivational speaker following her retirement in 1986.
Mary Lou Retton Illness: What Disease Does She Have?
Retton's success in gymnastics was remarkable, but it came with its share of challenges, particularly related to her health.
She was born with a condition called hip dysplasia. It is a congenital disorder that affects the development of the hip joint, leading to discomfort and mobility issues.
Her years as a competitive gymnast exacerbated this condition. The rigorous training and demanding routines took a toll on her body.
During a 2016 interview, she shared her experiences to WomansWorld.com, saying, "Gymnastics is a very brutal sport, especially back in the '80s… We would do 60 or 70 vaults a day and land on the hard surface."
She added, "Back in the '80s, we weren't as knowledgeable as we are today about how to fuel the body and how to take care of injuries. And I have a lot of issues today because of it."
Meanwhile, her condition worsened after giving birth to her children, leading to pain and stiffness.
Consequently, Retton underwent two hip replacement surgeries in her mid-thirties. She got one on her left hip and another on her right hip in 2015.
In addition, she faced the challenges of an overactive bladder (OAB). OAB is a condition characterized by extreme urgency and frequency of urination.
However, after discussing the condition with her healthcare professional and following a therapeutic regimen, she experienced improvements in her symptoms.
Currently, she is a spokesperson for a national educational program that aims to raise awareness of OAB. She encourages sufferers to seek proper diagnosis and treatment.
Mary Lou Retton Health Update
In 2023, there has been some speculation and concern about Mary Lou Retton's health.
While some speculated that she appeared older than her age, others are questioning whether she had suffered a stroke.
It is crucial to clarify that, as of October 2023, Mary Lou Retton is not ill. There is no cause for worry regarding her health.
She remains in good health, and fans can take comfort in knowing that she continues to be an inspiring figure in sports and beyond.
Moreover, she is positively impacting various fronts, including her advocacy work and her enduring love for gymnastics.