Matt Hasselbeck and his wife Sarah are proud parents of three kids.
The Hasselbeck couple has been in a relationship since college and has been married for a long time.
All three of their kids are into sports, two daughters play lacrosse, and their youngest son plays football.
Matthew Michael Hasselbeck is an American former professional football player who played quarterback in the NFL.
He had a successful collegiate career at Boston College prior to being drafted in the 1998 NFL Draft by the Green Bay Packers.
Besides the Packers, he played with Seattle Seahawks, Tennessee Titans, and Indianapolis Colts.
Hasselbeck announced his retirement from professional football on March 9, 2016, and became an analyst for ESPN, replacing Mike Ditka on Sunday NFL Countdown.
As a part of a cost-cutting initiative, ESPN is laying off around 20 high-profile sports commentators.
Matt Hasselbeck was laid off from the company under this initiative, as per the New York Post.
Matt Hasselbeck Wife Sarah Egnaczyk
Matthew and Sarah have been together since their college days and reportedly got married before Matt made it to the NFL.
They both attended the same college, Boston College, where Hasselbeck was a quarterback for the varsity football team, and Egnaczyk played hockey.
She played goalie for the Boston Eagles and was named All-America goalkeeper.
Mrs. Hasselbeck was also inducted into the Boston College Varsity Club Athletic Hall of Fame in 2002.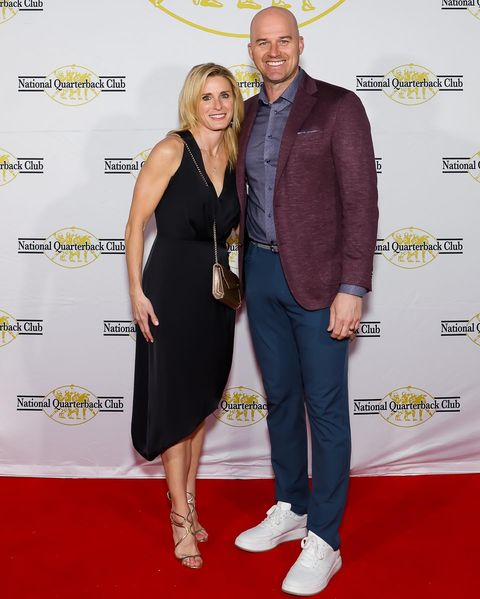 Moreover, Sarah has also played hockey with the national team; US Junior National Team (1994, 1995), US Olympic Festival (1995), and US Senior National Team (1997).
In more than 25 years of togetherness, the Hasselbeck couple is accompanied by their three kids.
Matt Hasselbeck Three Kids
Matt and his wife Sarah Hasselbeck (nee Egnaczyk) share three kids, two daughters, Annabelle and Mallory, and one son, Henry.
All the Hasselbeck siblings are into sports, two sisters play lacrosse, and Henry plays lacrosse and football.
Annabelle Hasselbeck
The eldest of the three, Annabelle, born on October 16, 2001, attended The River School and played lacrosse, basketball, and field hockey.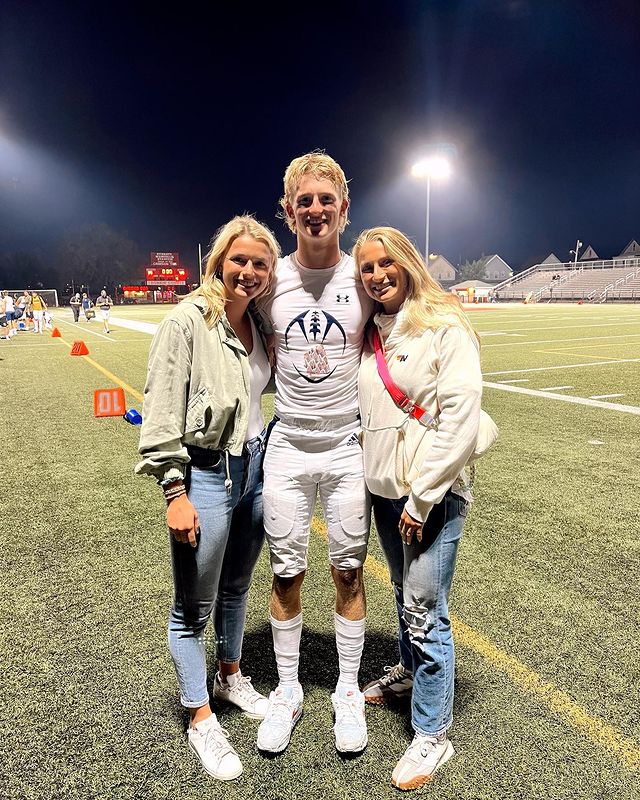 During high school, she was named Under Armour All-American and also won the 2019 New England and ISL Class B Field hockey championship with the varsity hockey team.
Later, as the No. 38 recruit on Inside Lacrosse, she committed to play lacrosse for the Boston Eagles in 2021.
Mallory Hasselbeck
Matt and Sarah's second child, Mallory, was born on February 13, 2003. Following in the footsteps of her elder sister, she also played lacrosse during high school.
She earned 13 high school letters in lacrosse, field hockey, and ice hockey and even captained the varsity lacrosse team.
After high school, she joined her sister at Boston College as the No. 1 recruit per Inside Lacrosse in 2022 and played for the Eagles.
Henry Hasselbeck
The youngest Hasselbeck, Henry, born on June 17, 2005, is a multi-sport athlete.
He played football, lacrosse, hockey and even participated in track and field.
For his high school, he attended Belmont Hill and Westwood before transferring to Xaverian Brothers High School.
In June 2023, Henry committed to Michigan State despite being previously linked to Maryland.
He had been committed to playing lacrosse at Maryland since last year but didn't want to miss out on an opportunity to play in the Big Ten.