Matt Vierling, an American professional baseball player for the Detriot Tigers of the MLB, is not married but is in a committed relationship with Allie Thomas.
Vierling's baseball career began as a high school student at the Christian Brothers College Preparatory School in St. Louis.
His performances caught the attention of college recruiters, and he went on to play collegiate baseball at the University of Notre Dame.
In 2021, Vierling received his first call-up to the major leagues, making his debut for the Philadelphia Phillies. Although he started as a center fielder, he also had opportunities to play in the corner outfield positions.
Vierling's skills on offense were equally impressive. He had a mighty swing and a keen eye for the pitch, allowing him to hit for both average and power.
Matt Vierling wife
Matt is in a committed relationship with Allie Thomas. The couple has been dating since 2020.
Matt and Allie are not married yet but share a beautiful bond. Allie has been a doting girlfriend as she is seen cheering and supporting him in his matches.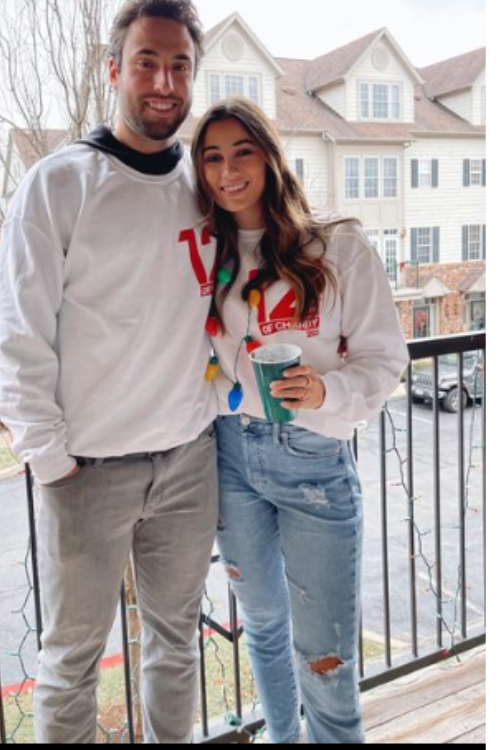 The couple often shares their lovely moments on social media handles. They seem to be focused on their professional career, as there has been no news of their marriage.
Matt Vierling's Family
Professional baseball player Matt Vierling was born September 16, 1996, in St. Louis, Missouri, to Dan and Susan Vierling. He has a younger brother, Mark.
Both Vierling brothers used to play baseball in their childhood and played for the high school varsity team.
His father, Dan, is a former college football player for the Kansas Jayhawks.
Similarly, his mother, Susan, is a Purchasing Manager at Phoenix Textile Corporation. She started working at the Company in 1998.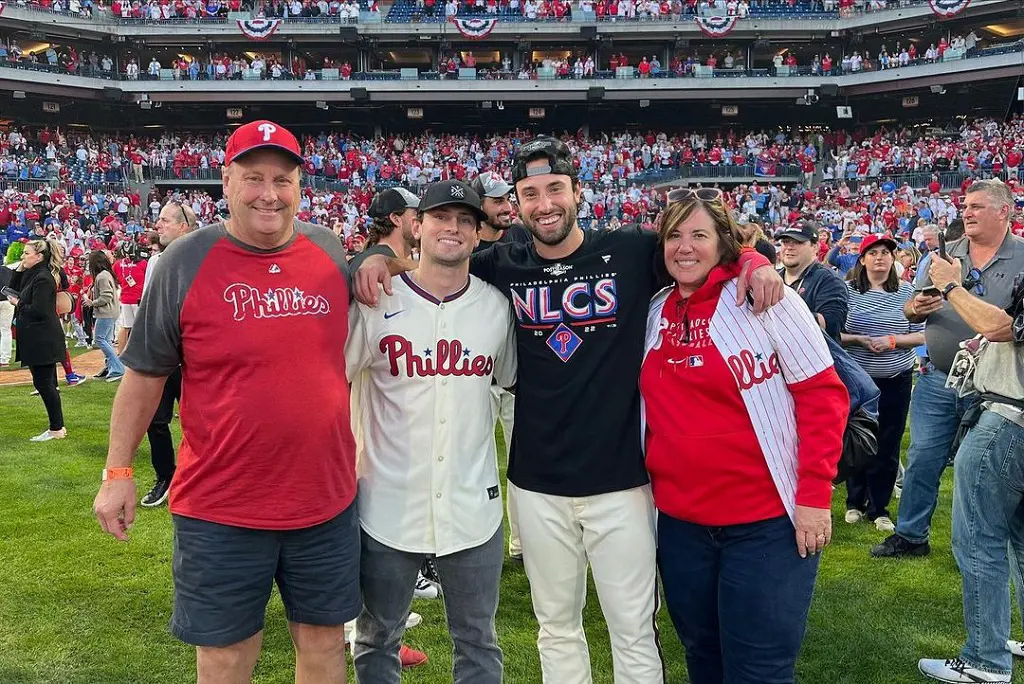 Like many young athletes, Vierling has immensely benefited from his parent's encouragement and support throughout his baseball journey.
His parents have been there at every step of his life, from the time he was playing youth baseball until college and pro ball, providing continuous encouragement, watching games, and cheering him on.
Net Worth & Contracts
Vierling signed a one-year contract worth $727,100 with the Tigers on March 1, 2023.
According to Spotrac.com, This contract includes $727,100 guaranteed and an annual average salary of $727,100. In 2023, Vierling will earn a base salary of $727,100 while carrying a total salary of $727,100.
The net worth of the baseball player is expected to rise in the coming years as he continues to prove his excellent skills on the field.