Damon Severson's defense is unbeatable on the ice due to the ultimate support system of his wife, Drey, and their kids.
Damon was a ninth-round pick for the Kelowna Rockets of the 2009 Western Hockey League.
Later Damon was in the 2012 NHL Draft as 60th overall by New Jersey Devils.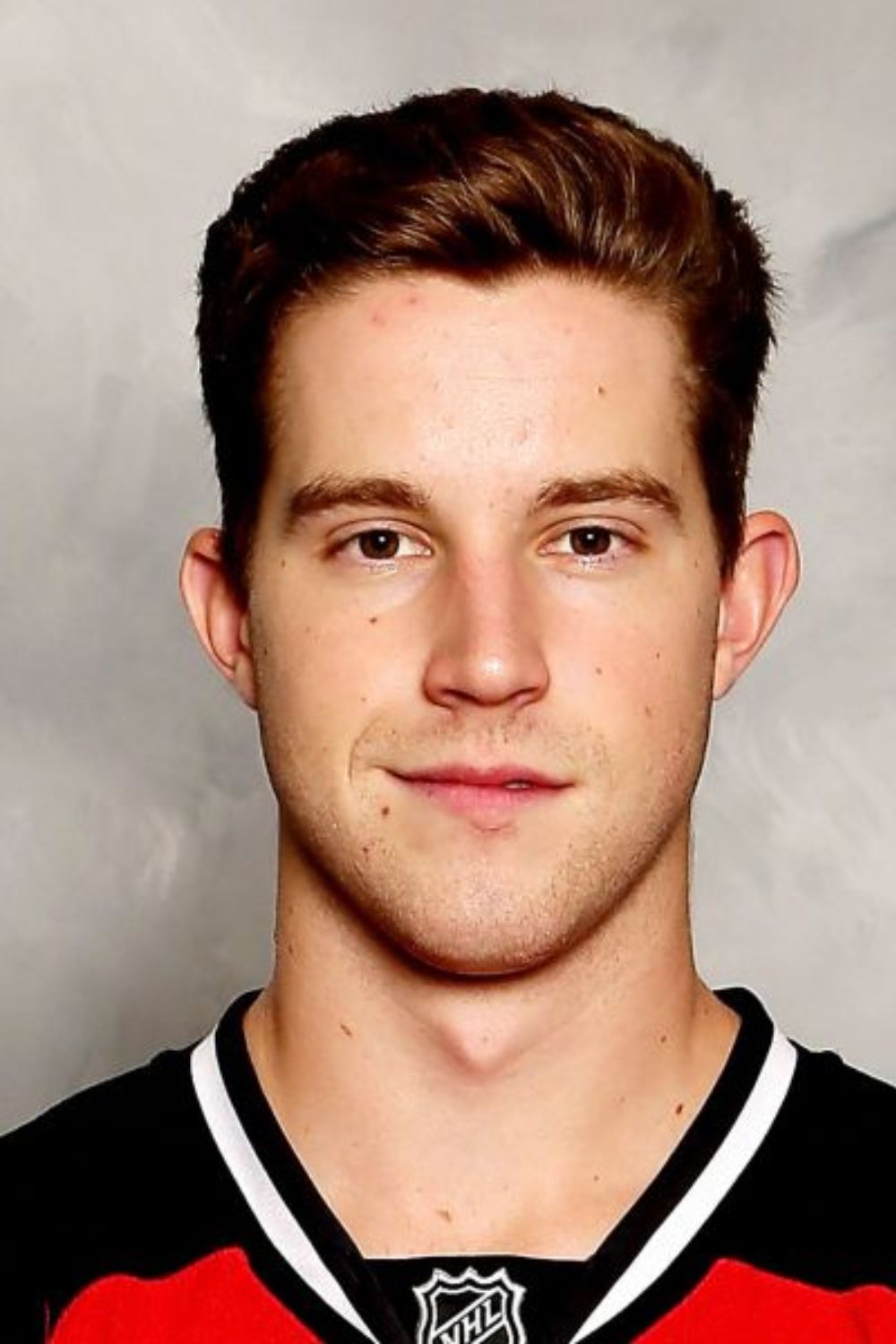 The Canadian ice hockey defenceman debuted his NHL on October 9, 2014, against the Philadelphia Flyers.
Severson played in a career-high 80 games for the Devils during the 2016–17 season.
Severson, against the Florida Panthers on November 18, 2021, played his 500th career NHL game.
Damon also played in the 2019 IIHF World Championship held in Slovakia.
Wife Of Damon Severson, Drey Severson
Severson has been dating Drey since 2012 and finally married somewhere in 2022.
Due to the couple's privacy, no information on the couple's marriage venue was revealed.
Although Drey's Instagram handle is private in her profile picture, she is sitting on a beach, which indicates the couple goes on vacation to the beach.
In his interview with Pitch and Fork, Damon mentioned his kids too, but their names aren't revealed.
The NHL player is not public about his personal life, but they are happy to be part of the New Jersey community.
Parents Of Damon Severson
Severson was born in Brandon, Manitoba, to Doug and Donna Severson on August 7, 1994.
His parents enrolled him in ice hockey at the age of four, and alongside hockey, Severson has also played football, baseball, basketball, and badminton.
Not much information is available regarding his mother, Donna, on the internet.
But sources claim that his father, Doug, was athletic and coached kids basketball and hockey.
He even coached Damon as a kid, which he revealed in the New Jersey Devils Official Podcast with host Matt Loughlin, opening up about Damon's childhood.
According to Doug's Instagram, he loves to travel, good food, and long drives.
Doug is a proud father who has seen Damon's tides of rise and fall, which made him even stronger.
New Jersey Devils vs. Carolina Hurricanes
Damon competed in the Stanley playoff with the Devils against the Hurricanes in Game 3 of the Eastern 2nd Round on May 7, 2023.
The Devils won the game against Carolina (4-8), in which Damon secured one goal for his team.
Although Jack Hughes led the Devils with two and two assists during the game.
Devils are progressively moving forward and will appear for Game 4 on Tuesday, May 9, 2023.