Florent Geroux is a star jockey on the racetrack. Get to know his wife, Kasey Spindler, and how much he is winning in life.
Florent Geroux is an American jockey born July 16, 1986, in Argentan, France, and has secured over 1750 wins during his impressive career.
At 13, he attended the French riding academy, Afasec, and later started riding in France.
His first win came on May 6, 2004, at Longchamp, where he became a top apprentice in his home country.
Geroux came to the United States for the first time in early 2007 to train with Patrick Biancone for a few months and went back to France.
He returned to the United States in the fall of 2007 intending to join the Kentucky racing circuit.
However, he was again forced to return to France as he suffered significant injuries on the opening day.
The jockey enjoyed some success over the years, with his best spell in 2016. That year, he recorded an impressive 217 wins and amassed an incredible $17.7 million in earnings.
Florent Geroux Wife, Kasey Spindler
Florent Geroux is married to his wife, Kasey Spindler. Kasey was born into a horse-racing family, the same as Florent's. She is the daughter of the Chicago jockey late Louis Spindler.
Florent and Kasey first met in Chicago at a racetrack and started hanging out together. Their similar background and shared interest in horseracing enabled them to bond.
When Geroux arrived in the US, she used to help him with his English.
The couple tied the knot on June 24, 2013, and have been together for over fourteen years. They are raising their two daughters, Celine and Bean, in Louisville, Kentucky.
They have a lovely marriage and strong bond while sharing a passion for horseracing.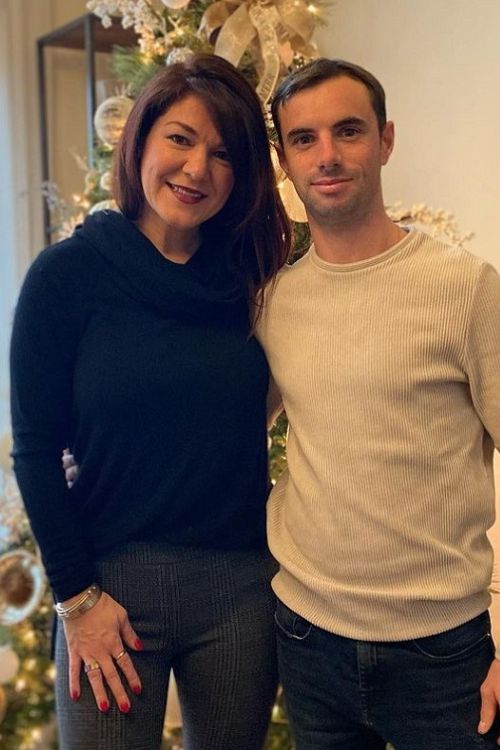 Spindler enjoys her husband's profession and often pays visits to the race tracks to cheer for him.
Kasey is a native of Chicago and is a fitness lover who believes in a healthy way of living.
After being unable to find a trainer in Kentucky, she took matters into her hand and started a three-week challenge group, which includes a tailored nutrition plan and exercises.
She has built a fitness area in her home and shares healthy tips and workout videos on her Instagram account.
Florent Geroux Major Races With Gun Runner
Florent Geroux's major breakthrough came in 2014 when the rider took his first Grade 1 victory on board Work All Week in the Breeders' Cup Sprint.
In 2016, arguably his best year, Geroux took two Grade 1 victories riding I'm a Chatterbox as well as won the Louisiana Derby with Gun Runner.
With Gun Runner, he won the Breeders' Cup Classic, four other stakes races, and a second-place finish in the Dubai World Cup in 2017. It helped him rank in the top ten of North American jockeys.
Some of his major victories are Arlington Million with The Pizza Man, the Breeders' Cup Juvenile Fillies Turf with Catch a Glimpse, and the Breeders' Cup Turf Sprint with Mongolian Saturday.
Geroux kicked off his 2018 season with a win in the $16 million Pegasus World Cup with Gun Runner. He also swept the Grade 1 Central Bank Ashland Stakes and Longines Kentucky Oaks with Monomoy Girl.
Florent Geroux Kentucky Derby
Florent made his first Kentucky appearance in 2016, finishing third with Gun Runner. The 2017 Derby was a setback for the jockey as he finished 11th aboard Hence.
In the 2019 Derby, the jockey rode Roadster and crossed the finish line in 16th place. He guided Mandaloun to first place in Kentucky Derby in 2021 after Bob Baffert's Medina Spirit was disqualified for betamethasone.
He has been a part of the Kentucky Derby six times as of this writing.
For the 2023 Kentucky Derby, Geroux is riding Jace's Road. This horse is trained by Brad Cox and is owned by West Point Thoroughbreds and Albaugh Family Stables, along with a few sports media personalities.