The baseball craze is in the veins of the Wong family. The MLB star Kolten Wong has a brother Kean Wong, who also plays baseball. Both of them were raised by their father Kaha Wong, a former college baseball player.
Currently, Kolten, the eldest of three, is a second baseman for the MLB team Seattle Mariners.
He started his professional baseball journey with St. Louis Cardinals as the 22nd overall pick in the 2011 MLB draft but made his major league debut in 2013.
After eight seasons, the left-handed batter went to Milwaukee Brewers for two seasons before signing with the Mariners.
As for Kolten's brother Kean- he is currently in the Seattle Mariners affiliate after signing a minor league deal in February 2023.
Even if the younger Wong brother may not be as successful as his elder brother, he always thrives on doing his best.
Both brothers are now married & lead a blissful conjugal life with their spouses.
Meet Kolten Wong Brother: Kean Wong
Kean Wong followed his elder brother Kolten Wong's footsteps in baseball & is now on the run to prominence.
Born on April 17, 1995, Kean is four years, six months & seven days younger than Kolten.
Both of the brothers were trained by their father to play baseball.
Their father Kolen "Kaha" Wong, left his minor baseball league journey in the United States & returned to Hawaii to raise his family.
Kean Wong Is Married, Who Is His Wife?
The younger Wong brother, Keon, is happily married & lives with his high school sweetheart-turned-wife Kumaikalani.
Being classmates at Hilo High School, the Wongs had known one another since high school. They've been dating since January 2013 and went to their school's prom together as each other's dates.
They have always been the 'IT' couple and has been posting on Instagram, dedicating sweet caption to each other.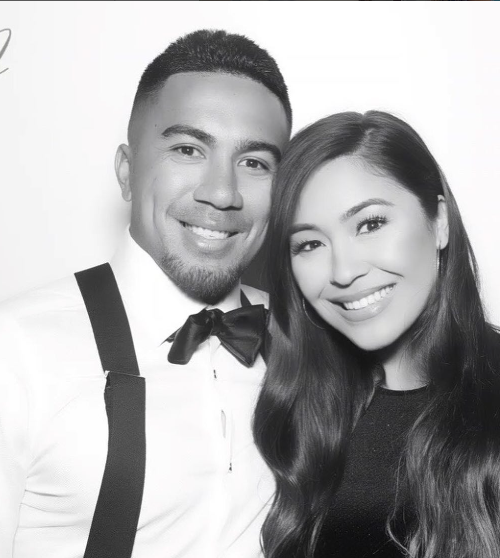 When she graduated, Kean sent a message of congratulations to her. He also posted a photo collage of him acting silly with her.
The high school sweethearts remained committed to one another and got married on January 7, 2022, after becoming engaged in December 2020.
During their wedding, Wong's wife also gave a graceful and mesmerizing hula dance. It's a sincere approach to showing your spouse your love at the wedding.
Let Us Know More About Kolten Wong Family
Hawaii is where Kolten Wong was born and raised. Chinese people made up his maternal great-grandparents.
The delighted parents of three are Kaha Wong and Keala Wong.
Keala Wong, Wong's mother, had battled cancer for a while and prevailed. But after that, her illness got worse.
The young second baseman has struggled with an emotional "spiral" during his six-year MLB career since Keala's passing sent him into it.
The Wong brother draws their desire from Kaha, who assisted The Reni Sox in winning the skid game in July 1990.
Their father gave them support and motivation. Kaha always helps his boys with their running, strength, or swinging exercises.
They adore their adorable younger sister Kiani Wong, who belongs to the Wong family. She had a softball team at Huwai.
Although her Instagram profile is private, her display photo features three kids who may be hers.